newznew (Chandigarh) : Q"Rise in air pollution is causing worsening of asthma in people as well as triggering new cases of adult onset asthma in region. This is thus leading to surge in asthma attack in all category of population."
Dr. Suresh K. Goyal , senior consultant-pulmonary and sleep medicines stated this while speaking at a health talk for senior citizens at IVY Hospital, Mohali to mark World Asthma Day today.
He said urbanisation is leading to unhealthy lifestyle such as low exercise, excess body weight, smoking and stress. All these factors are further fuelling asthma rise among people.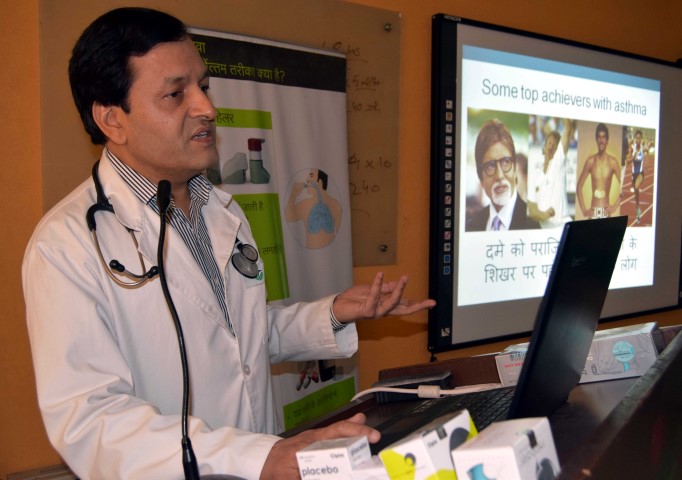 "Globally, WHO estimates that 235 million people suffer from asthma. It also indicates that asthma is not just a public health problem for high income population, but it occurs in all population groups regardless of the level of development. The study further shows that over 80 per cent of asthma deaths occur in low and lower-middle in come population."
Dr. Sunny Virdi, consultant- pulmonary medicines and critical care  said that with time the rate of asthma cases can be unpredictable, or even higher in the future if awareness on its treatment and diagnosis isn't put into effect. In most cases, asthma tends to continue from childhood to adulthood, that's if the patient doesn't get proper treatment and management. However, this can be easily prevented if its cause is treated at a young stage.
In people who are diagnosed with asthma after the age of 30 there is significant additional risk of heaving heart attack, stroke, asserted Dr Virdi.
Meanwhile Ivy Hospital has state of the art infrastructure to treat asthma patients and the only hospital which has full time Pulmonologists and an advanced Pulmonology Department to treat all types of asthma and chest diseases.