As many as 90 people attended a health talk on neurological disorders at District Bar Association, Ambala today. The talk was organized by Alchemist Wellness Centre, Zirakpur a unit of Alchemist Hospital with the collaboration of District Bar Association, Ambala.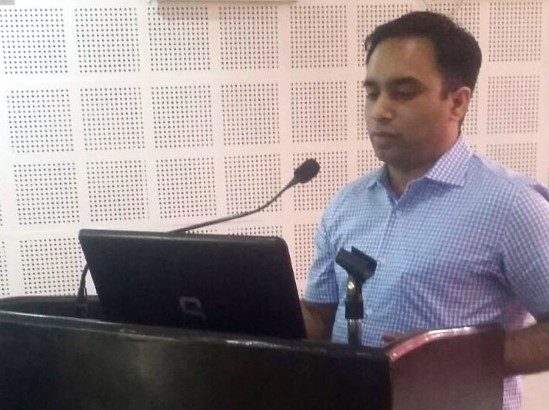 Addressing talk, Dr. Gourav Jain, DM-Neurology said that common neurological disorders include epilepsy, headache, parkinson disease, dementia and other neurological problems like cerebrovascular disease/stroke and CNS infections which need to be treated as soon as possible.
Making aware about the neurological problems, Dr. Jain said that along with our growing age, we notice visible and invisible changes in our body like headache, migraine, facial deviation, uncontrolled seizures, stroke, memory loss, difficulty in walking and speech.
Elderly persons are more likely to suffer from a neurological problem after the age of 55-yr because our brain and central nervous system are going through the aging process too. This is one reason elderly persons are more likely to suffer from a neurological problem, remarked Dr Jain.
Neurological disorders can be prevented by doing regular exercise, quitting smoking and tobacco products, get plenty of rest, controlling diabetes and high blood pressure, eating a balanced diet  with ample sources of vitamins B6 and B12, maintained Dr Jain
During occasion a free health checkup camp was also organized where tests like blood sugar, ECG and BP monitoring were also offered.