Widest assortment of good-for-you-food including organic grocery, gluten free pastas, high protein snacks and more
Now enjoy wholesome taste, good health and wellness every day
NewZNew (Chandigarh) : Godrej Nature's Basket (GNB), India's pioneering gourmet retail destination for fine foods from across the world, announced the launch of its unique and specially curated wellness range 'Healthy Alternatives' today. Celebrated author, witty columnist and interior designer Mrs Funny Bones aka Twinkle Khanna in the presence of Tanya Dubash, Executive Director and Chief Brand Officer of Godrej Group, and Avani Davda, Managing Director of Godrej Nature's Basket unveiled the range.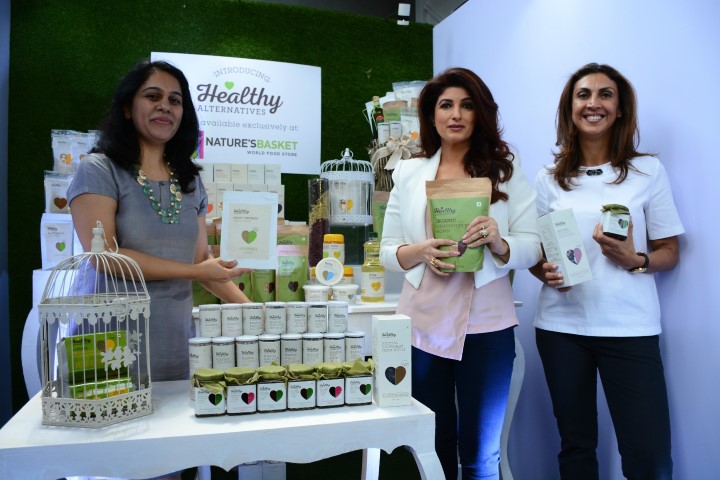 Healthy Alternatives, like the name indicates, comprises a wide selection of nutritious products such as organic grocery, super grains & flours, natural fruit chips, roasted high protein snacks, gluten-free super-grain pastas, Greek yogurt, black & red rice, forest elephant rice, floral honey, free range eggs, tea blends, cows ghee, canola oil, olive oils, seed & seed powders & more! These good-for-you products have been carefully developed from handpicked natural ingredients that help one feel energised and healthy.
According to a research undertaken by GNB, the overall growth in the health foods category in the last one year is pegged at 89%. The Food Quotient Report 2016, an annual compilation of trends brought out by GNB, observed that the popularity of superfoods is on an upward curve. The report also highlighted that healthier methods of cooking like steaming, roasting, barbecuing are on the rise. Air frying in particular seems to have caught the fancy of those looking for a healthy meal.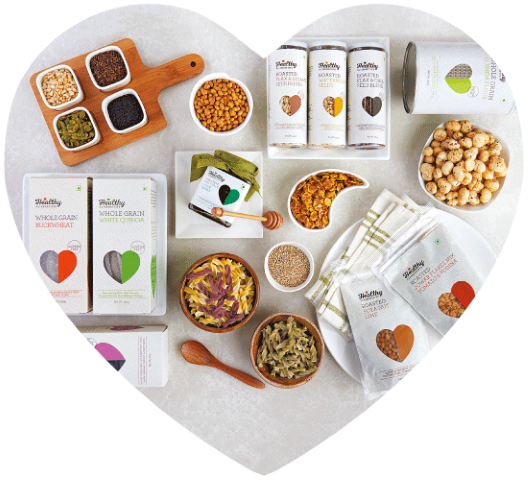 Twinkle Khanna emphasised on the importance of healthy eating for the entire family while saying, "In today's stressful lifestyle, we all need to make a healthy choice and bring in that balance. We working moms juggle several roles in a day and thankfully people in my family have their ways of staying fit. Lucky for me, I can make that healthy choice and transform my kitchen thanks to Godrej Nature's Basket. I am an avid shopper at Nature's Basket and it is my go-to place when it comes to my household grocery. I am so glad that this new range of good-for-you-food has been launched. The Healthy Alternatives range has the widest range of health foods under one roof. I could not have asked for more!"
"At Godrej Nature's Basket, we have always believed in being at the forefront of innovation and excellence – whether in terms of the relevance and quality of our range or our customer service, experience and engagement. We understand that our customers are cognizant of wellness as a concept and the fact that we are what we eat. Healthy Alternatives is aimed at this discerning customer who wants to make good food choices across categories. We have observed an accelerating trend in the demand for healthy foods and our new wellness range, 'Healthy Alternatives' will tap into and deliver on this trend," said Tanya Dubash, while sharing insights on thoughts behind the carefully curated range of product.
Talking about the unique wellness range, Avani Davda remarked, "Today health food is not just about baked or non-fried snacks, it also includes other categories like organic ingredients, gluten-free and vegan food, also products that cater to lifestyle needs like weight management, diabetes and heart friendly. Keeping with our tradition of pioneering unique gourmet experiences, we are launching a specially curated wellness range for our discerning consumer who is on the look out for a healthy lifestyle. For us, Healthy Alternatives is not just a range of products but it is a way of living that we want to introduce to our customers."
The 'Healthy Alternatives' range of products is available across the stores in Mumbai, Delhi, Bangalore, Pune and Hyderabad. You can also order them online on @ www.naturesbasket.co.in or through the Nature's Basket Android and iPhone mobile application.