Here Are 10 Money-Saving Tips On Two-Wheeler Insurance: In India, a bike or two-wheeler is a common means of transportation. It can quickly navigate heavily trafficked and tight roads and aids in avoiding chaos, which contributes to its appeal.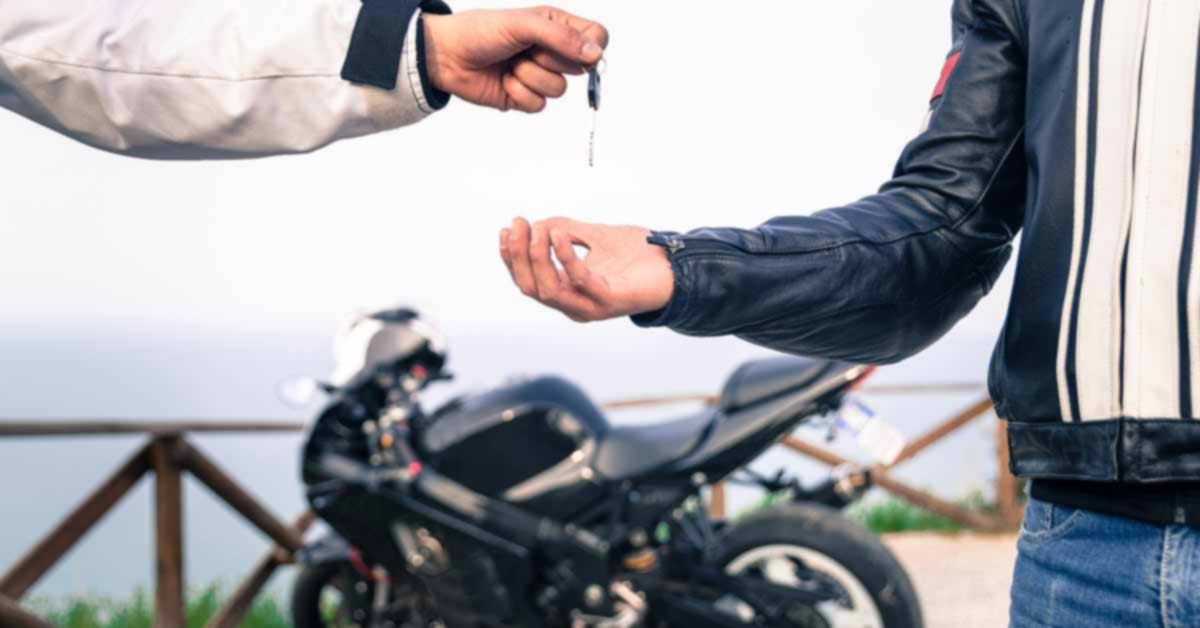 In addition, two-wheelers are inexpensive, and their insurance policies are reasonable. While a basic two-wheeler insurance coverage is sufficient to avoid legal complications, a comprehensive plan is preferable. You can also select the necessary add-on covers for additional coverage. You must, however, ensure that your two-wheeler insurance premium does not burn a hole in your pocket.
Here are some pointers to get you started,
Tips for Lowering the Cost of Your Two-Wheeler Insurance:
Choose your bike with care
You could choose to get a high-performance bike with cutting-edge technological characteristics. It is crucial to note, however, that a costly bike with a powerful engine may require you to pay a larger premium. Insurers typically charge a greater premium to cover their risk, as claims for expensive motorcycles are typically costly. As a result, if you're in the market for a new two-wheeler, bear this in mind.
Avoid making small claims
Did you know that insurance companies provide a No Claim Bonus (NCB) to customers who do not file any claims throughout the policy period? It is a prize given to you for driving safely. However, if you file a claim, even for minor damages, during the policy period, you will no longer be eligible for NCB when your policy is renewed. As a result, you should avoid filing claims if your bike sustains minor damage. Instead, it is prudent to incur an out-of-pocket payment for a ding or a little scratch.
Compare Insurance Policies
Begin by examining the insurance coverage available on the market for your two-wheeler. The best way to accomplish this is to compare bike insurance online. The internet connects you with insurance providers that can provide you with two-wheeler insurance quotations. Examine the coverage and additional advantages provided by insurers to help you discover the best bike insurance. In addition, comparing insurance policies will identify the policy that provides more coverage at a lesser insurance price.
Choose Suitable Add-on Covers
Add-on covers supplement the normal comprehensive insurance policy by providing additional coverage. You must, however, pay an extra fee. By selecting unnecessary or superfluous add-ons, you will just increase the bike insurance rate rather than lower it.
Increase your bike's security features
Increasing the security features on your two-wheeler can not only provide you peace of mind but will also help you get a lower premium cost. If your bike is protected against accidental damage, vandalism, and robbery, the insurance provider's liability is reduced. As a result, insurance companies will give you a discount if your two-wheeler has safety equipment and enhanced security measures that have been authorized by the Automotive Research Association of India.
When you file a claim, your insurance company pays a portion of the bike repair costs, while you pay the remainder. This sum is referred to as a deductible. If you do choose to pay a greater deductible, your insurance premium will be lower.
Renew your insurance policy on time
If you do not renew your insurance plan within the period, your policy will be cancelled. In the event of an unpleasant incidence, you may be denied benefits. Furthermore, you may be required to pay a greater premium on successive renewals.
To avoid policy cancellation, it is critical that you renew your insurance coverage on time. Most insurers offer a simple online two-wheeler insurance renewal process on their website. All you have to do is enter your insurance details and pay the needed amount, and you're done! Your coverage has been renewed!
Maintain a good riding record
If you have a strong ride record, you are considered low-risk, and as a result, insurance companies will offer you appealing prices that are easy on your budget. As a result, you must ensure that your riding record is clean, that is, free of tickets and accidents. Lesser accidents result in fewer claims, resulting in a larger NCB for you to claim. These criteria assist in lowering your insurance premiums and obtaining the best quote available.
There really is no harm in requesting a discount when renewing or purchasing new two-wheeler insurance. Insurers may give discounts to advertise their insurance products. Get discounts to lower the cost of your bike insurance.
Secure your bike with anti-theft devices:
Install an anti-theft alarm, a gear lock, and other anti-theft devices to lower your insurance cost. Installing these gadgets demonstrates your want to keep your two-wheeler secure. To obtain a discount on the premium cost, make sure the anti-theft devices are certified by ARAI or Automotive Research Association of India.
So you now know that there are simple strategies to minimize the cost of your two-wheeler insurance premiums. You can keep the aforementioned strategies in mind and apply them to significantly reduce the premium amount. Follow these guidelines to obtain a two-wheeler insurance policy with the appropriate add-ons at the lowest feasible rate. As a result, you only have to pay the amount you are comfortable with while also getting the best bargain on your bike insurance coverage!