NewZNew (Ludhiana) : The Himalaya Drug Company, India's leading Wellness brand, reached out to 10 prominent schools in Ludhiana to promote healthy eating habits for better physical, mental and immunity development among kids.
In a fun-filled educative session, Nutritionist, Ms. Sakshi taught children the importance of balanced nutrition rich with cereals, pulses, fruits and vegetables. These events have already been conducted in Ludhiana at schools like Sai Public Senior Secondary School, New Horizon Convent School and Indian Public School.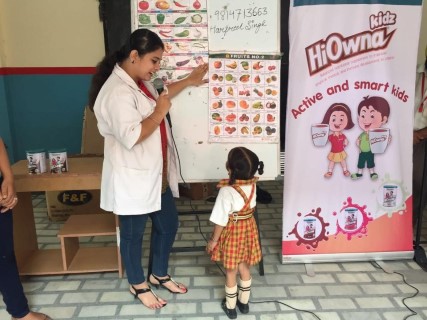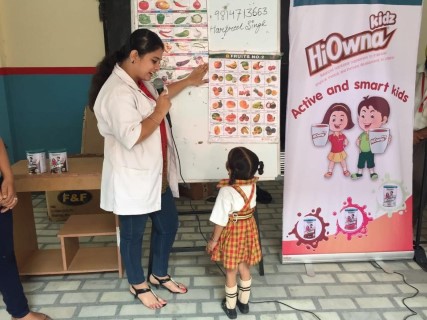 Speaking on the event, Ms. Sunita Tandon, Principal of Indian Public School said, "We see a lot of students absent from class due to illness that are generally because of low immunity. Sometimes, students also face problems concentrating in class and feel tired as they are not eating a complete diet. Therefore, we are glad to host such interactive and educational initiatives with Himalaya that educate not only students but parents also. We are delighted to be associated with Himalaya's Hi0wna kidz brand to promote balanced nutrition at a crucial growing age."
Himalaya began the HiOwna kidz school activity in January 2016 as part of a nutrition drive to connect over 60 schools pan India. Reaching out to 12,000 school children already, these events had active participation from both faculty and students across schools. The initiative will be rolled out next in Hyderabad and will reach out to other parts of the country as well.
Mr. T. L. Suresh, Business Head, Pharmaceutical, The Himalaya Drug Company shares, "Parents often complain that their children are fussy and picky when it comes to food. Due to these food choices, children often miss out on essential micro and macro nutrients which impact their overall growth and development. We want to make children and parents aware of their choices to make healthy eating an everyday practice. The best way to make this a happy habit is through meaningful games and conversations."