NewZNew (New Delhi) :  Navjot Singh Sidhu, who resigned as a BJP parliamentarian earlier this month, will join the Aam Aadmi Party on August 15, Independence Day, sources in AAP have said.
Mr Sidhu, 52, will join as a star campaigner and not the chief ministerial candidate for the party in Punjab, where elections will be held next year, sources said, adding, the announcement will be made by AAP chief Arvind Kejriwal himself.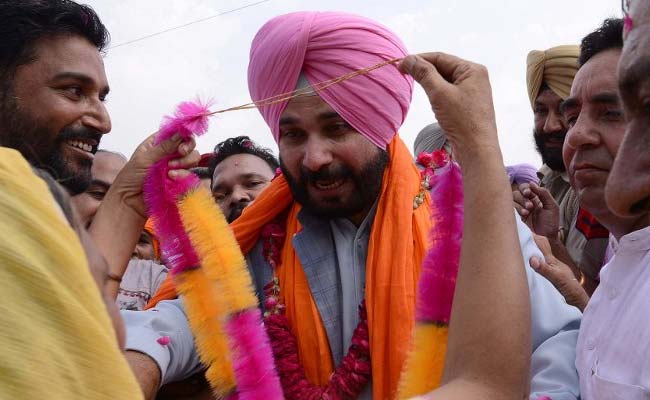 His wife, Navjot Sidhu, who is also with the BJP, will follow soon after, AAP sources said. So far, Mr Sidhu has managed to dodge questions on whether he plans to join AAP.
"I was asked to stay away from Punjab. How can I quit my roots? The first time can be a mistake. But this is the fourth time it is happening…it was hard to take in," Mr Sidhu, 52, told reporters in Delhi last week, eyes flashing with indignation.
Mr Sidhu's sudden resignation instantly triggered speculation that he is moving to the AAP, which has seen a surge in its popularity in Punjab in the months ahead of the elections.
Mr Kejriwal revealed nothing as he tweeted: "Sidhu would have spoken against drugs if he went to Punjab. Who was BJP trying to protect? Shocking."
Mr Sidhu was nominated to the Rajya Sabha earlier this year in a move that was seen as propitiation after he was asked to make way for Arun Jaitley in Amritsar for the 2014 national election. BJP sources denied that he had been asked to stay away from Punjab. "His name was added for the state core group by the central leadership, because they wanted him to take part in the campaign actively," they said.