History of the slots: The first slot machine came from the invention of Sittman and Pitt in 1891, this feels like forever when compared to what we can play here.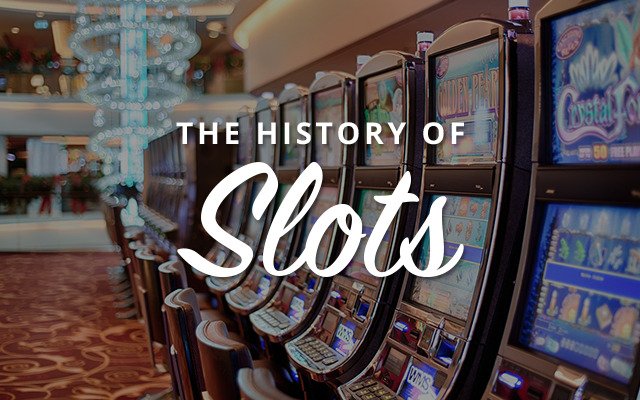 It had drums of five which would rotate and which held playing cards, and the player won the game based on what the best poker hand completed with the five card options. It was the first game of its kind and because of this, traction picked up fast.
But the history of the slot machine isn't all plain sailing – due to the difficult nature of the game, fifty cards for example meaning thousands of combinations being made, it meant too many ways to win gave less opportunities to do, which ended up resulting in less payouts. 
Who invented today's slot machines? 
The slot machines we have today had been invented at around 1895 by a man called Charles Fey – he thought the previous design of the slot machine to be too complex, and so simplified them by reducing the drums to just three with five symbols of possibility, which gave less combinations and more payouts. He introduced the bell symbol, which back then was known as the liberty bell.
After this, the slot machine was taken to the mainstream by Herbert Mills, a salesman who traded them all over the US in several different establishments like bars and this went on, from barbers to brothels, before making its way to the UK.
Prior to this though, there had been laws passed in certain states which prohibited gaming and placed limitations on betting. The machines would make pay outs with bubble gum which was fruit-flavoured as a prize, hence the now cherry and melon symbols found on the reels, and this was to get around the laws and enable gamers to play.
The bar symbol came a bit later on, and it began after one of the major slot machine manufacturers of the 1950s – the bar symbol being an adaptation of the Bell-Fruit Corp logo. 
How slot machines have changed today 
Today, we now live in the digital era where everything is more accessible to everyone with an internet connection, at the click of a button and a tap of the finger
In more recent times, and in the same way that the latest car overtakes an 'old' car make, we now have online gaming that has taken over from the traditional way that slot machines were played.
How online slot machine gaming took over from UK slot machines is not hard to see. In advertising, a famous phrase that was coined decades ago is that 'people pay for convenience', and they're not wrong.