Hotel Park Plaza sounds the Xmas season with tricity's first cake mixing ceremony: To spread the cheer and warmth of the festive season and usher in Xmas festivities, Hotel Park Plaza here organised a traditional cake mixing ceremony.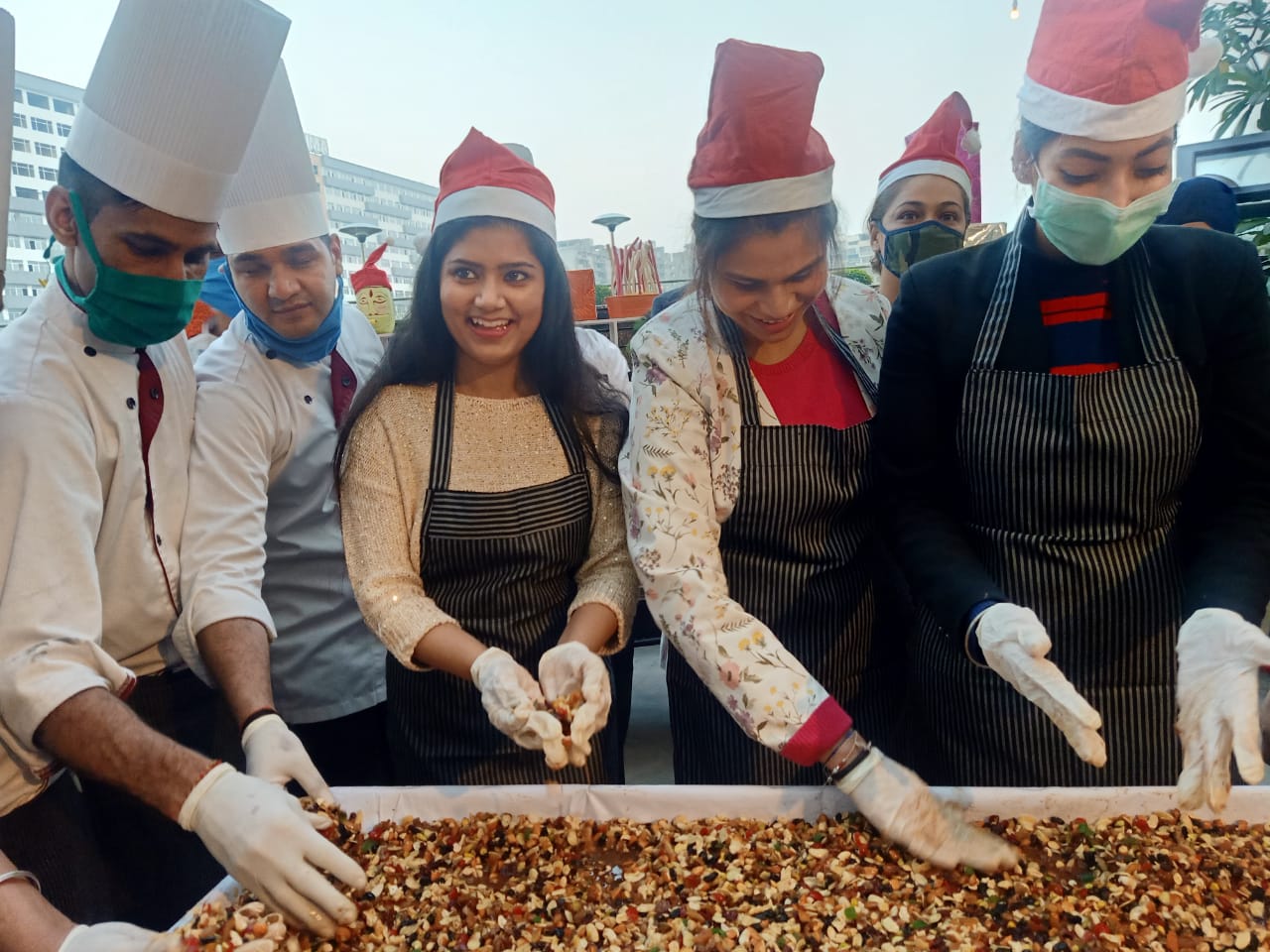 The event took place by the poolside on the second floor & apart from hotel staff; socialites & hotel guests too participated enthusiastically in the cake mixing.
Anmol Luthra, GM, Hotel Park Plaza, Zirakpur said, "Our hotel is ready to welcome the Xmas season & associated festivities which will culminate with new year's. All Standard Operation Procedures(SOPs') are being followed with diligence to keep COVID 19 at bay.   I would also like to announce on this occasion of holding our cake mixing that the hotel is going to organise weekend food festivals throughout the month of December."
It is to be noted that 'traditional cake mixing' is believed to be the harbinger of happiness in the Christmas season. Meanwhile, ingredients of a 20 kg cake were mixed with great fervour by all participating. Chef Santosh Nath lead the initiative .
Chef Santosh Nath said," The cake mixing event saw mixing of glazed cherries, walnuts, almonds, cashew nuts, dates, dry and black raisins, apricot, dried figs, orange peels, prunes and cranberries along with a variety of liquor to complete the ceremony. Now the preparation which has been made through the mixing will be refrigerated and used on Christmas day to prepare cakes and various dishes. "
An important  message of precautions against COVID was given through the cake mixing. Adds Anmol Luthra, "We ensured all participants wore gloves and we had properly sanitised their hands and made them go through a temperature check  before embarking on the cake mixing activity. An important aim during the cake mixing was also to give a message to not let one's guard down during the Xmas festivities so that COVID stays away. The idea is to spread joy & happiness during the Christmas season and not COVID."
The cake mixing event presented  a  pretty picture as people who took part wore their aprons and Santa caps as they rolled up their sleeves to do the mixing.
The mixing  was followed by a scrumptious spread by the culinary maestros of the hotel to celebrate the festivities with a perfect blend of Christmas spirit and cheer.