How Can I Relax on My Wedding Day?: And the day is finally here, it feels like a dream and it is like it is not happening.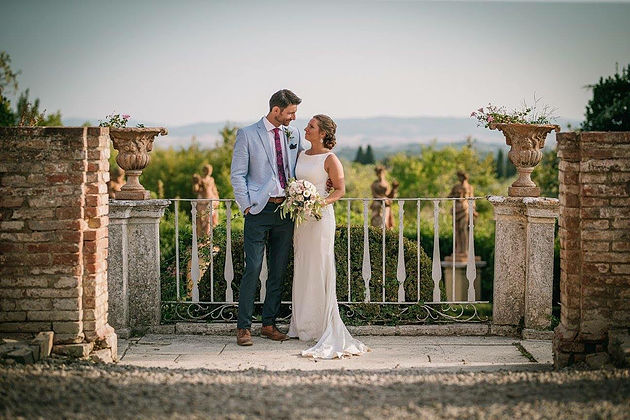 The cameras, bridesmaid, your BFF crying that you are leaving her alone, your mother in law criticizing the way you have made your hair, some of your friends saying that the dress you choose for your wedding day is not perfect, the day is fun but it can also be very stressful.
Instead of allowing yourself to be caught up in all those stressing events, you can try some of the ways we will be discussing in this to help you relax. They will help you shake the nerve tell the stress goodbye on this special occasion of yours. Check them out.
Just let it out.
There is no better way of releasing stress than just letting it out. Picture yourself on top of a mountain and give out a scream but of course less dramatic because you will have a wedding videographer in the room. Find somewhere on the floor and let out a big sigh. Place your hands on your stomach and take a deep breath and as you exhale use your mouth too. Do that severally and it will help you feel relaxed. It is a very simple way of helping you relax on your wedding day.
Try aromatherapy
 Aromatherapy can be very important when it comes relaxing. It will relax your nervous system and you don't need to take a lot of inhales, even if you just take seven inhales and seven exhales will give you remarkable effect. The essential oils will just make all the stress melt away. The good thing about aromatherapy is that you can do it at any time even after your hair is done. Lavender essential oils work miracles but if that is not your cup of tea, you can always choose the essential oil that makes feel relaxed. If your hair is not yet done and you still yet to do makeup, you can add some essential oils and have a hot shower and it will definitely help you relax.
Take breakfast
 I know you will be having lots of butterflies in the stomach and you might feel like you are full and you don't have to take breakfast but you should make sure to take some even if you are not hungry. It is always very wise to have something in your stomach before you head into your big day. Food brings out a positive vibe and even a snack will help you go through this day easily and of course, it will give you some energy which is really needed. It is also very important to stay hydrated throughout this day so make sure to take enough water.
Massage your face
 The truth is stress is always visible on our faces because when you are stressed out the slat balance in your body changes and it can even affect your posture. The shoulders will rotate forward, then tighten your upper chest which leads to a decrease of blood circulation as well as lymph drainage to the face and hence the puffy look on your face. Do you want to walk down with a puffy face? I guess no, use your normal skincare products to combat this situation.
 Use your palm and place it on your eyebrows and apply a little pressure and then release the pressure in an upward direction towards the hairline. After you are done with the hairlines, do the same for the temples using both hands. Repeat the procedure for about three times.
To contour your face as well as reduce swelling, you can use your thumb and find a pressure point on your cheeks and using the two thumbs, apply pressure evenly in an upward motion towards the cheekbone. Hold it for like 20 seconds and then place the side of the index finger along your smile lines applying just a little bit of pressure with both hands moving out to the side of your face. After massaging your face, you can be sure of walking out that room as one of the most beautiful brides in the world.
Listen to your favorite music
Before everything begins, make yourself a playlist made up of your favorite music and armor yourself with some Bluetooth speakers or headphones. Music is a very powerful tool and it brings some emotional balance. How many times have you been stressed before and music helped you out? I guess you can't even remember because they are so many.
During your special day, it will be no different, your favorite music will bring about a positive vibe and it will make you feel relaxed and excited. Am not so sure how the whole thing works or why it does but what am sure is that music is going to make you feel relaxed and excited. Just feel the room with your favorite sounds in the morning and it will help you go through the day.
Connect with the surrounding
It is vital to take in the surrounding before the event. Feel the scent, the sounds, if you practice meditation, give yourself in the morning and have a meditation session in the place where the event will be held. Aim at connecting to the environment not on what is going to happen. Once you do this, during the event you will not be feeling nervous because are already familiar with the environment.
Stretch it out
It is always wise to stretch before getting out to the big event. Stretching out will remarkably lower your stress levels. The stretch increases the circulation of blood and allows your muscles to feel relaxed. Due to improved blood circulation, blood flows to your brain and this elevates your moods. Stretching will also stabilize your blood pressure and hence reduce the anxiety that you are feeling. Just a 10-minute stretch is enough to do your moods wonders.