How To Beautify Your Balcony With Great Furniture: Having a private exterior space has become a dream of most of the homeowners living in urban areas.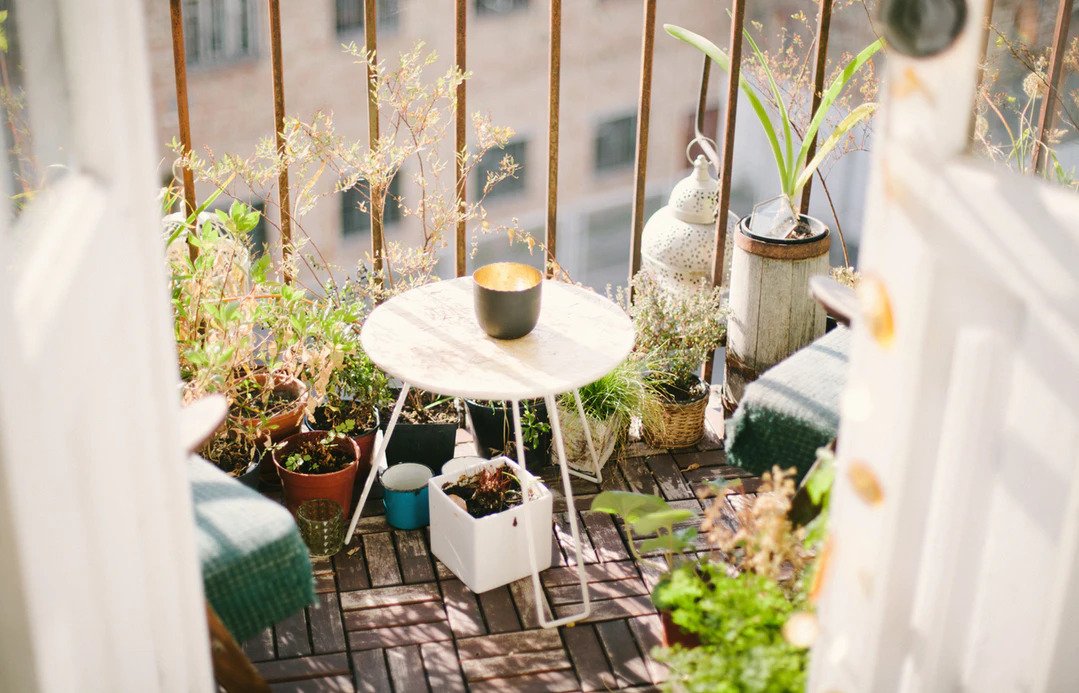 Whether you have a large garden or a small balcony, a private space is something everyone loves. If you have this open space where you can breathe fresh air, have your morning coffee, and spend some relaxing time after a hectic day at work, then you are lucky. The question is how can you beautify your balcony?
If you are searching for the balcony decoration ideas, you have come to the right place! In this post, we will talk about some easy and affordable ways of decorating your balcony space with the best furniture. Before we get started with the tips, let's see why you should consider rental furniture for this private and open space.
Read Also: Happy Gandhi Jayanti 2019 2nd October Wishes Sms Quotes Whatsapp Status Dp Images
Why choose rental furniture for your balcony?
So, you have a spacious balcony and you are planning to beautify it with the best possible furniture sets. You cannot just install some low-quality chairs on your balcony only because they are affordable. The last thing any homeowner would want is to ruin their veranda's look with poor quality furniture set.
Read Also: Renowned Filipino Artist paints 100 feet long wall
Of course, not everyone can afford those luxurious leather cube sets that cost a bomb. Luckily, there is a way you can install a luxurious piece of furniture on your balcony for as low as a few thousand bucks per month. Nowadays, furniture rental companies are offering high-quality furniture sets on rent. If you need furniture for a temporary purpose, the rental furniture can make a great option. Let's see which furniture pieces can enhance your balcony's view.
Install folding furniture
Not everyone is lucky enough to have a spacious balcony. While some homeowners do have a large and wonderful balcony, others get a small-sized exterior space. For those with small balconies, the folding furniture may seem the most reliable option. You can unfold and place these furniture sets in the outer space and enjoy a beautiful view and fresh air. Similarly, you can unfold them to free up the floor's space when it is not in use.
Add an extra comfortable lounge chair
You have this super cool balcony with lots of space. Of course, you would like to relax and spend some quality time observing the beautiful view from your balcony. But how do you that? Well, the extra comfortable lounge chair can be a great option for homeowners. If a brand-new lounge chair is not in your budget, you can rent it from the balcony furniture for rent in Mumbai. The good news is you will only have to pay a minor refundable fee at the end of each month until the expiration of the lease period. When you finally decide to shift your home, you
Read Also: Snapdeal's Snap Diwali sale 2019
can return this chair to the owners. To make your evening nap and morning coffee more comfortable, throw some pillows and make your chair super cosy.
A small table can work
Yes, a small table can work too! As long as it goes well with your balcony's theme and colors even a small-sized table can beautify your balcony. The small table with one or two chairs is mainly recommended for homeowners who are short on space.
There are thousands of beautiful table designs available on the market. You must measure the space of your balcony before picking the right one. If you are looking for a better and less-spacious furniture option, a two-seater sofa for rent in Mumbai can be your pick.
Install sofa
Another great furniture option for the balcony is a sofa. Depending on the space available on your balcony, you can install a two-seater or five-seater sofa. Believe it or not, there is nothing cozier than a luxurious leather sofa. If you have ever wanted to experience a peaceful sleep, the balcony sofa can be your pick.
So, what are you waiting for? Opt for any of the listed furniture options and beautify your balcony. Explore from a wide list of rental furniture companies in Mumbai and get yourself the best furniture piece at the most affordable and flexible rental payment option. All the best!