How to Delete WhatsApp Channel & Its Updates: WhatsApp channels are one-way broadcast tools for admins to share updates and information with an unlimited audience.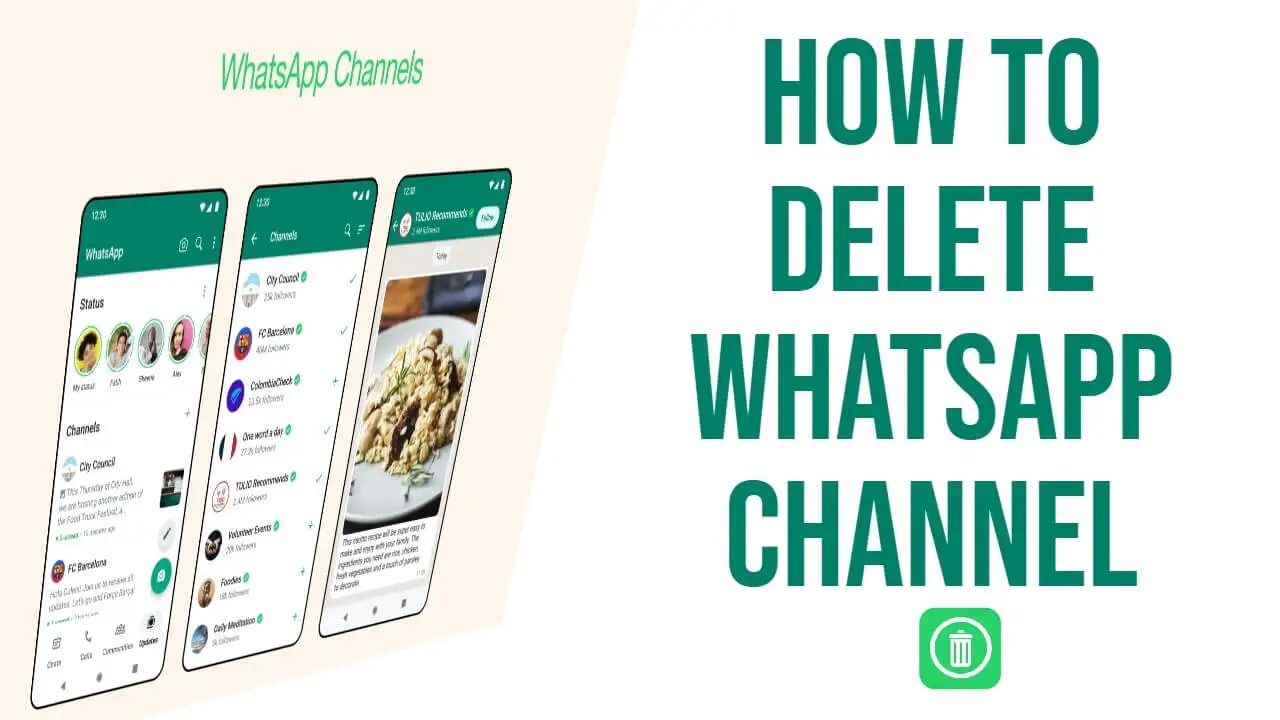 However, if you want to delete a WhatsApp channel for a certain reason, you can do it easily within a few minutes. Some of the common reasons for deleting a channel include,
If you have created multiple channels and find it difficult to manage them.
Unlike WhatsApp groups, the followers can only react to your messages with emojis. They can't reply to any of your messages within the channel.
Created a channel out of curiosity.
Regardless of the reason, the following guide will explain the step-by-step procedure to delete a channel on WhatsApp.
How to Delete a Channel on WhatsApp
Just like creating a new channel on WhatsApp, you can delete it on both smartphone and desktop.
Go to the Updates tab on mobile or the Channels page on the web.
Open the channel you want to delete.
Tap on your channel name and click on Delete Channel.
Enter your mobile number to confirm and hit the Delete option.
You will be notified with a message stating 'You deleted your channel' in the updates tab.
Your followers will be notified with a system message stating that your channel was deleted. All the updates that you posted will still be available on your follower's phone.
How to Delete Media Files From WhatsApp Channel
Generally, the things that you are posting on the WhatsApp channel will be deleted automatically after 30 minutes. If you have posted the wrong media files or messages, you can delete them anytime.
Find and tap on your channel from the Updates tab.
Tap and hold on to the post (message, images, videos, audio, and documents) you want to delete.
Hit the Delete icon and tap Delete for everyone.
You will see a message on your channel stating You deleted this update. Your followers will also see a message that This update was deleted.
Frequently Asked Question
Is it possible to recover the deleted WhatsApp channel?
No. Once deleted, you can't recover it by any means. You have to create a new channel on WhatsApp.
Can I still make any updates after deleting the WhatsApp Channel?
No, Deleting a WhatsApp channel is permanent. You cannot send any updates after deleting your WhatsApp channel.