HP Horticulture Produce Marketing and Processing Corporation (HPMC) has opened its first newly designed kiosk at Barwala bus stand today. The colorful big bucket shaped kiosk was inaugurated by Ajmehar Singh Thakur, Executive Officer, MC Baddi. Jaydip Bandhu, Bollywood actor & director was also presented during occasion.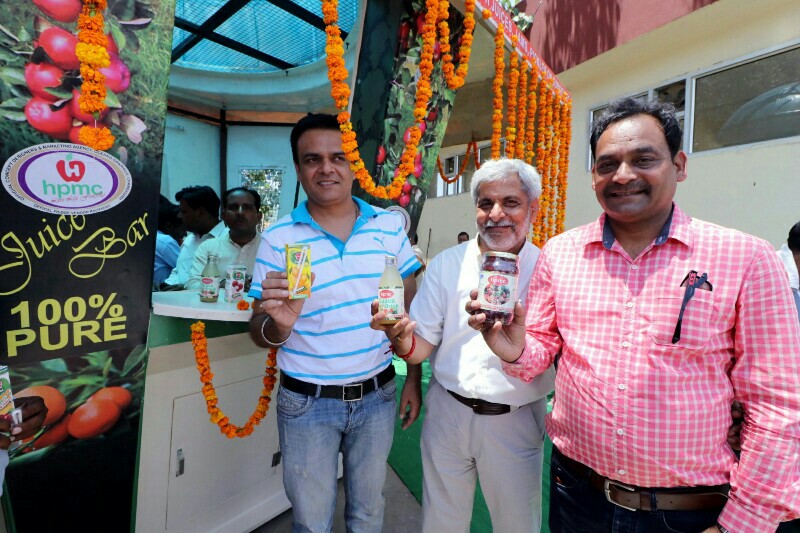 The kiosk was opened under HPMC innovative step toward creating employment avenues for youth . Moreover HPMC has harnessed the idea of promoting health as a habit among people by setting up these kind of kiosks first time throughout country and abroad also. The similar kiosks will also be opened at Raipur Rani and Kalka soon.
The move has been initiated in collaboration with Oceano Graphics whereas the kiosks are being crafted under the aegis of Praveen Behal , a renowned concept designer.
Lifestyle and health have been an exciting new enterprise to invest in for any consumer sensitive brand . With the advent of health related solutions, creative care and the increasing need for healthy products in the new age market space, the possibilities for exploration are endless. Taking cue from this progressive new idea, HPMC has come up with the new plan.
Founded in 1974, HPMC is a leading manufacturer of pickles, jams, chutneys, packaged fruit juices and a diverse range of processed products . It has always been one step ahead in bringing nothing but the best to its customers in terms of its fresh-fruit creations.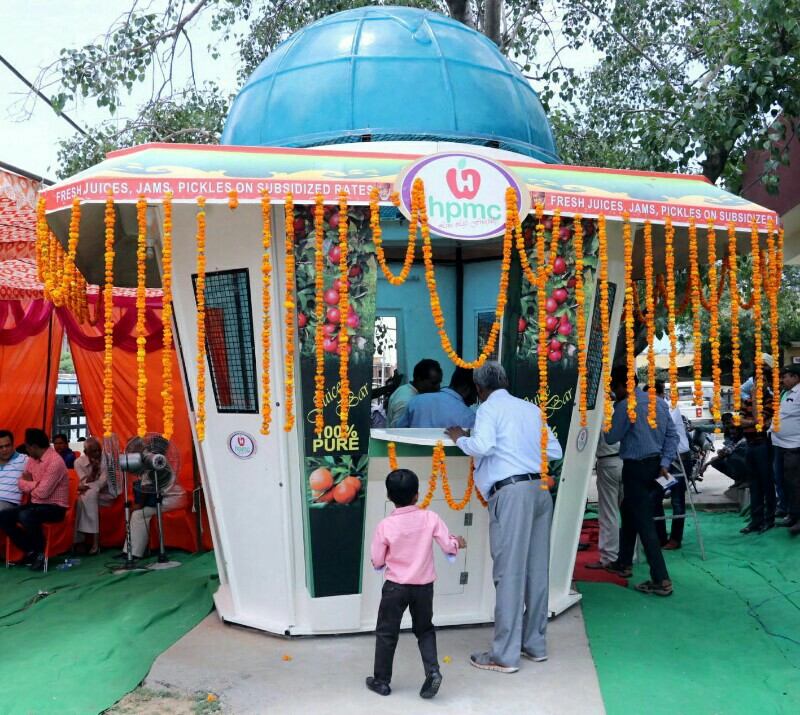 Currently nursing in the hands of Vidhya Stoke, Minister of Horticulture HP and J.C Sharma, IAS, Principal Secretary, Horticulture, govt of HP , the corporation remains firm in its resolve to promote healthy living among its consumers and shall always be a front-runner in innovating effectively in the changing times.