Bingo, a smart food outlet, brings two premium brands Pizza Diletto & Jade Premium to Mohali
Square pizza, dessert pizza and authentic Italian, Thai and Chinese foods among other specialities; genuinely allergen-free foods also available for customers with special needs 
NewZNew (S A S Nagar) : A cone filled with delicious ice cream (softy) has always held a special attraction for us through all stages of our lives since childhood. With pizzas now becoming a rage, here comes the tri-city's first pizza cones.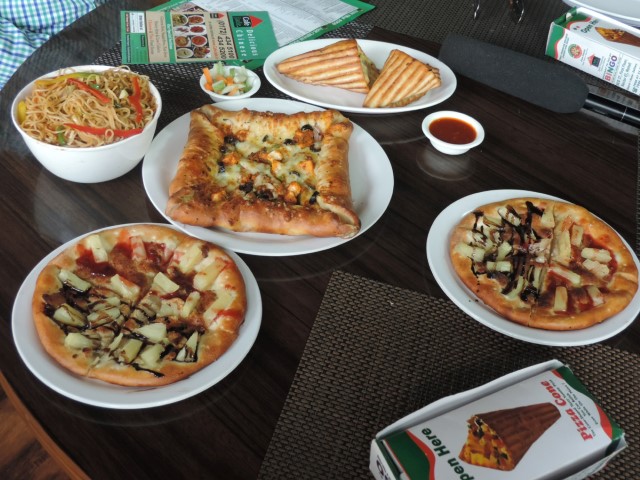 These pizza cones are one of the signature dishes of Bingo, a smart food outlet which has brought two premium food brands, Pizza Diletto and Jade Premium, under one roof in Sector 67 Mohali.
The premium, but pocket friendly pizza cones under the brand Pizza Diletto come in four variants – Paneer Cone with stuffing of onion, capsicum, paneer, jalapenos and tomatoes, Veggie Cone with added sweet corn, mushroom, and olives, Barbeque Chicken Cone and Garlic Chicken Cone, all in the price range of Rs 55 and 89 only.
Another novelty is the Diletto Square Pizza, differentiating which is the paneer-stuffed edges. A Dessert Pizza, aptly called Dilruba Special, is another speciality of the outlet, with pineapple and cashew nuts in the topping giving it a heady aroma and taste.
Other initiatives setting the outlet apart are two new concepts which give an insight into Bingo's social commitment. One is a Charity Book Exchange Club where anyone can donate any variety of general reading books and others can carry these home with no questions asked. Under the second initiative, every Saturday between 3:30 pm and 6 pm well known astrologer Sanjeev Sharma will be available in the outlet for free consultation ….. no yantras or gem stones, no pujas offered for a price …… just pure philanthropy.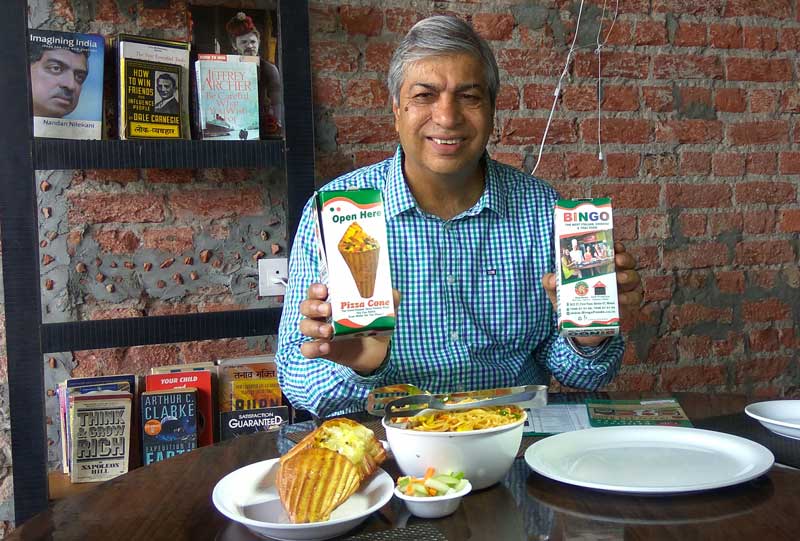 Among other delicacies offered under the Pizza Diletto brand are chicken wings, gourmet burgers, quesadillas, tacos, pastas, assorted breads, sandwiches and a variety of coolers and other beverages. For customers with special needs there's also a gluten-free pizza.
Jade Premium has an unlimited variety of authentic low calories Italian, Thai and Chinese food. Again for customers with special needs there are allergen-free foods aplenty, including gluten-free, sugar-free, dairy-free and nut-free.
So, come and gorge on your favourite foods, at bare minimum burden on your pocket.