NewZNew (S A S Nagar) : Indo Canadian Friendship Society of British Colombia   developed 19 villages in Punjab, providing access to clean drinking water, sewerage disposal systems, waste water treatment plants, sanitary living conditions, concrete- paved village streets, solar street lighting and computers in local school. So far ICFSBC has been instrumental in remitting about 8 million dollars in the development of rural projects. ICFSBC has completed its first prototype comprehensive village project in 2001. And till date 19 villages developed under village lifestyle improvement projects. In continuation ICFSBC is to develop 18 more villages of Punjab .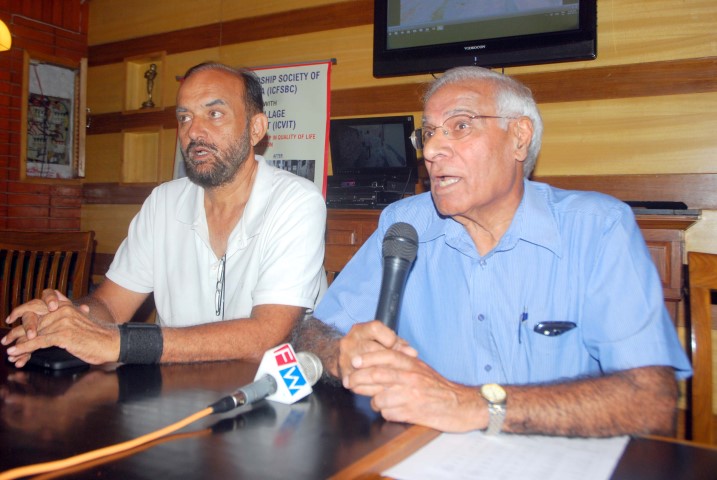 Dr Gurdev Singh Gill first doctor of Indian origin to open private practice in Canada & founder of ICFSBC, charitable society and NGO told that it executes village lifestyle improvement projects in villages of Punjab. According to him the average cost of recently completed projects is 35000 per household, this works out to be 204 Rs per household per month on a 5 % loan taken over 25 years. This cost is much lower that similar projects undertaken by the government of Punjab.  He further informed that the technology used in these projects was developed in Brazil and has been adopted by the United Nations.
Col. Karan Thandi an advisor ICFSBC told that every village can be a part of this scalable project that can be implemented across Punjab with CSR funding.  Alternatively a village can also take a World Bank loan and become a stakeholder in its own progress. The average cost of each project is 35,000 per household. The borrowing cost of INR 35,000 at 5 % over 25 years is only Rs. 204 per month per household. If CSR funding contributes half, balance remains Rs. 102 per month.  In Punjab rural households are paying Rs. 70 per month for water supply and that too for a limited supply of about 2-3 hours daily. Given the choice of water supply, underground sewerage, paving of streets etc will turn village life as good as city .