NewZNew (Chandigarh) : Job seekers can be job creators, and for that you don't need any financial investment, but a brilliant idea. If you have that one idea, it can do wonders for you, and can make your journey towards becoming a successful entrepreneur a smooth sail.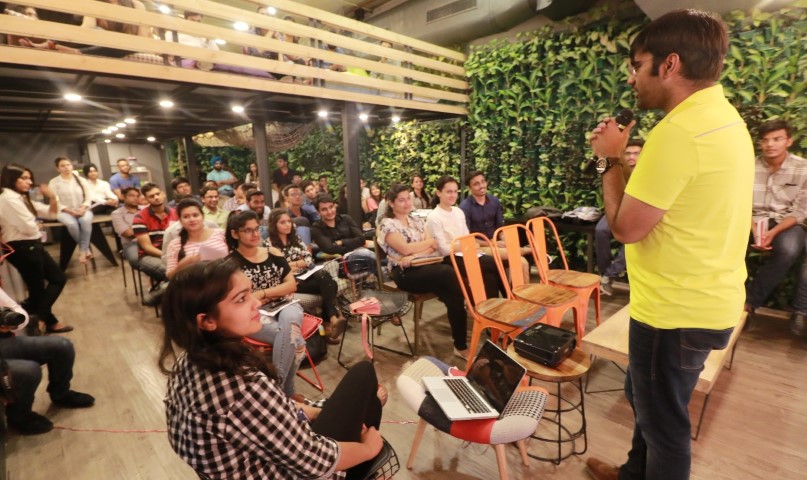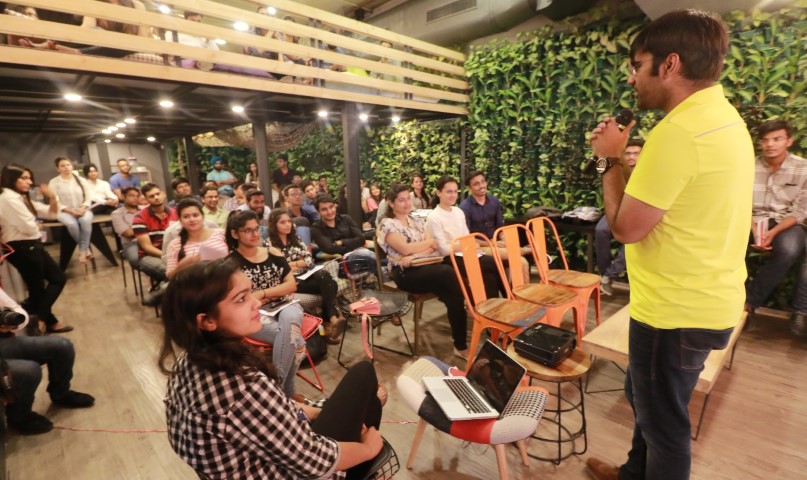 Prominent startups of city and other experts today came together for a free mentoring of wannabe entrepreneurs. Over 100 college and university students from city, and Punjab today got lessons in a day-long workshop, 'Entrepreneurship Vibes' held at Innov8, a co-working space for startups in Industrial Area Phase I here.
The students came from Chitkara University, Chandigarh University, Panjab University and GGDSD College, Sector 32 here. Students of different colleges of Ludhiana were also a part of the day-long mentoring sessions at the co-working space.
Key speakers were Akshay Ahuja, Founder, RoboChamps, Divya Kothari & Heema Singla, Co-Founders, Techcronies, Palak Saboo of Misfits, Manish Kumar, Founder, MobiProbe, Sulakshna Bramta, Media Strategist and Motivational Speaker. Vineet Khurana, VP, Operations at Chandigarh Angel Network (CAN) and Dr Madhuri Sharma, Associate Director at Chitkara University – Centre for Entrepreneurship Education and Development (CEED) were guest speakers and also held sessions with the students.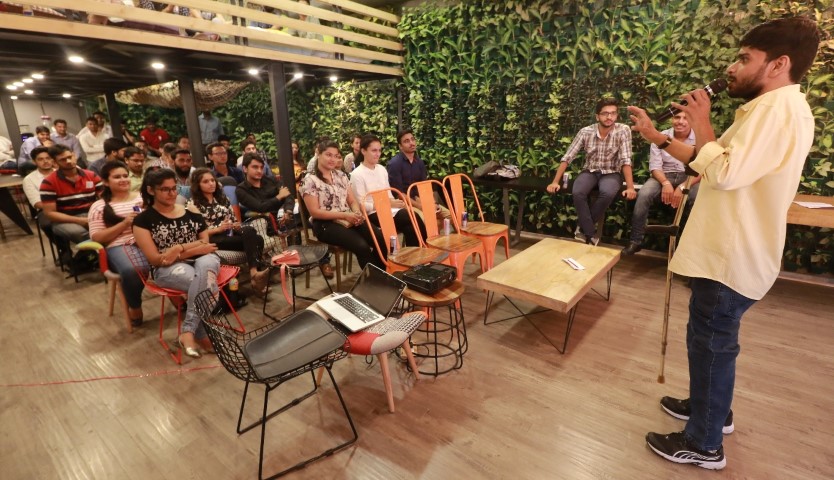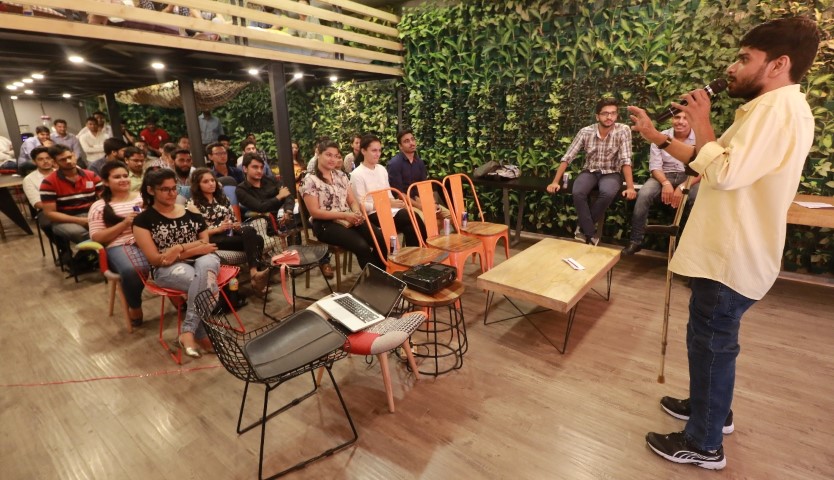 Akshay Ahuja, Founder, RoboChamps India, while interacting with budding entrepreneurs, who is himself 23 years old, said, "The Prime Minister Narendra Modi initiated Startup India, and we should take it forward by promoting the initiative and build a community of entrepreneurs. There is hexagonal topography, a study done by the World Bank shows that if we go back by 20 years, people were making use of products made in the US and this trend shifted to Made in China but the study further adds, it will shift to Made in India in the coming 2 to 3 years because 60 percent of population in India is youth and there not as many jobs and the only way is to become entrepreneurs."
Divya Kothari, Co-Founder, Techcronies, in her session said, "For me entrepreneurship is completely dedicating yourself to create something out of nothing. It's simply taking risk and hoping for big rewards. It is the belief in your potentials even if they haven't seen the results. The whole point is to get started and work for yourself and make mistakes. Our mistakes are our experience. Working under some organized environment will not give you the exposure which you are going to get when you building something on your own. Our startup Techcronies is a result of "Two Girls with a wifi, a Laptop and a Dream".
Heema Singla, Co-Founder, Techcronies said, "Small city, Big dreams. Don't say you cannot work until and unless you are not connected to or staying in a metropolitan city and it's just in the mind. I handle 80 percent of my operations from my own city. That is the power of the internet when it comes to connecting you to the world. You just need to feel it. That is power of entrepreneurship: My time, my space, my work. Do what you want to do, love what you do and feel the positive energy around you. For me, entrepreneurship is all about the 5 P's – passion, performance, positivity, parents, partner."
Ahuja of RoboChamps who was the organiser of the event informed, "The purpose of this event was to provide a platform that will inspire college students to work on their ideas while studying simultaneously. This is to let them know that this time is right to get started being in this era of internet. This is the time when they can work on their ideas without too much of monetary investment. They can pursue their dreams while they are young as many of successful entrepreneurs only wish if they had started earlier."
The workshop on its agenda had sessions on entrepreneurship, how to start a startup, when to scale your startup, team building, and mastering networking. All participants were also given certificates. The module had been designed for students and professionals to help them take the next step into their entrepreneurial journey.