NewZNew (Panchkula) : Brilliance World School, Sec 12, Panchkula celebrated the 70th Independence Day today with patriotic fervour. An Inter-house patriotic song competition was organised to mark the occasion. The first position went to Aravali House, the second was Himalaya House & the third was Nilgiri House.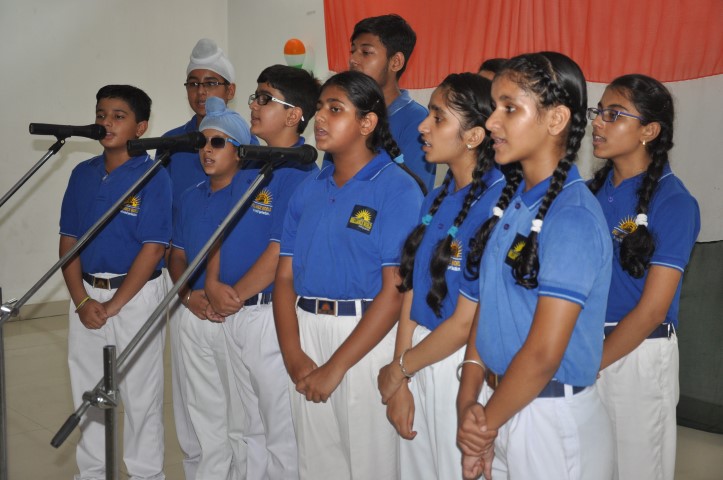 "The celebration started with unfurling of the tricolor by our Chairman Shyam Sunder and later students showed their talent in singing patriotic songs. Students, staff & management celebrated  Independence Day  enthusiastically." Said Niranajan Chatterjee, Principal.
The Guests of Honour  Dr. B.D. Kalia & Mr. Devki Nand encouraged the students and appreciated their efforts.