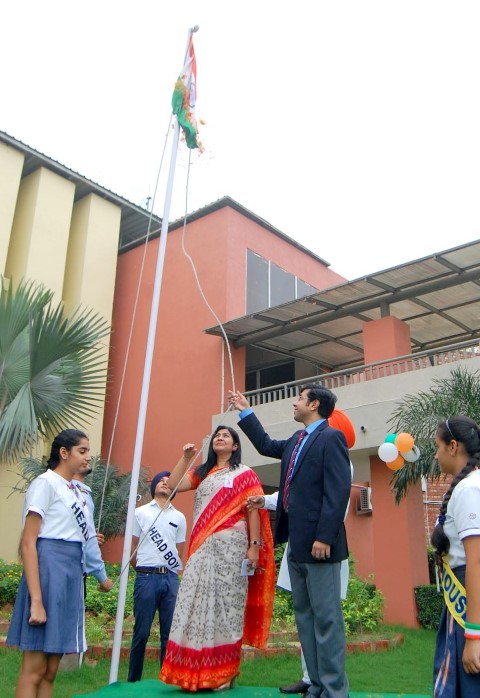 NewZNew (S A S Nagar) : The celebration started with the Student Council flagging the School Director, Abhishek Sharma and the School Principal, Ramanjit for the flag hoisting. The entire school chorused together the National Anthem and the school vibrated with the energy. The event continued with children of Grade 5 speaking about what Independence Day means to them.
Children of Grade 4 and 5 came together to sing the amazing patriotic song 'Mera Mulkh, mera desh'. Later ,the students of Grade 5 song a medley of songs with the theme peace. The songs expressed the need for peace and unity even with freedom. Director Abhishek, in his speech told about the need of self-discipline to ensure that the freedom our fore fathers fought for be forever remembered.
The celebration continued with the students of higher grades showcasing their poetic talents with a Hindi Poetry recitation competition.After that Principal Ramanjit urged the students to reflect and see all the good that they had done over the year. Her belief that when we respect our self, discipline follows. She prodded the children to look beyond all that is wrong and find the right things. Her speech left everyone motivated and inspired.
Teachers of the school sung a medley of songs as a surprise presentation. The finale saw the students presenting a dance as a tribute to the martyrs who laid down their lives so that we can sleep peacefully. The show left people with unshed tears and the feeling of gratitude for our brave soldiers.