India has the potential to corner 8% of the global SMB SaaS industry
NewZNew (Chandigarh) : Friday, 4th March, 2016: A joint report released by Google & Accel Partners today outlined the growth opportunity for Indian SaaS startups in the global market over the next 10 years. The report outlines that purpose built global SaaS products will see hyper growth and adoption by SMBs, and will contribute to more than 75% of the public cloud revenues driving the global SaaS industry to $132B revenues by 2020, of which SMB SaaS is expected to reach $76B.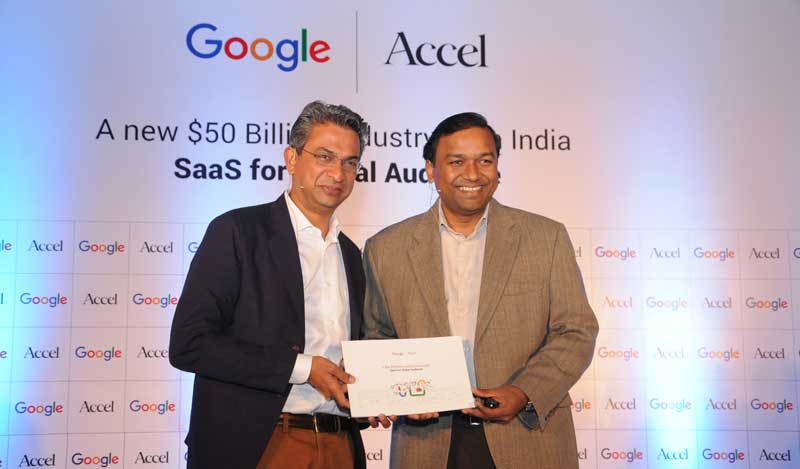 With the demand from SMBs in United States projected to double, and an expected explosion of demand from Europe, Indian startups have the opportunity to grab 8% of this revenue by creating purpose built innovative solutions targeted at SMBs globally. In a market with demand fulfillment largely led by US, India's competitive advantages will help Indian SaaS companies see strong growth and create $50 Billion in value over the next 10 years.
Speaking at the launch of the report, RajanAnandan, VP & Managing Director, Google Southeast Asia & India said, "Cloud computing is one of the top technology investment trends of this decade with venture funding for purpose-built SaaS solution exceeding $18b in the last four years. Indian startups have an edge, as mobility is also becoming a key requirement by SMBs for SaaS. Our startups are already building world class solutions for the mobile first users, this strength combined with easy access to global customer base online, will help India to become a very strong player in the global SaaS industry."
"We're already seeing many Indian SaaS startups creating world-class products successfully for global SMB market. With sizable SMB market opportunity, increasingly high quality entrepreneurs, availability of local talent, favorable unit economics and a vibrant VC community in this space we anticipate several billion dollar companies will be create from India in the next decade." said, ShekharKirani, Partner at Accel in India.
The report projects that with India's advantages in engineering, inside sales, product management and mobile skillset creates a highly advantageous opportunity for Indian SaaS businesses to be profitable and scale quickly. By comparing unit economics advantages and current spread of demand fulfillment, the report outlined Customer Relationship Management, Data Visualization, Human Resource Management, Marketing, Healthcare and Education as some key opportunity areas where big global SaaS companies can emerge out of India.
The search results support the opportunity basis other inputs. Analyzing the global demand basis the number of searches on Google by region, US with highest demand at 37%, Europe at 26% , 12% in India and 25% in the Rest of the World. On the fulfillment side, the report determines the data by deducing the operating country of the company where the SaaS related web-traffic lands – US dominated the fulfillment landscape with 70% share of the total demand fulfillment, Europe with 20% with ROW and India taking 5% share each.
The Report was compiled by Google & Accel Partners by combining inputs basis primary interviews with SaaS Indian companies across segments, Investors in SaaS, SIs and institutes done in the period (Oct-Dec 2015). The report also includes data from Google India primary research for SMB Consumers targeted to the US conducted in period Jan-Feb 2016) and secondary Research by Zinnov conducted in India. And benchmark business metrics from Accel India SaaS portfolio and Google search trends data for the calendar year 2013, 2014 and 2015.