NewZNew (New Delhi) : Indian Spinal Injuries Center (ISIC), India's most advanced hospital for Spine, Ortho and Neuromuscular disorders, has been adjudged the country's Most Patient Friendly facility by the Association of Health-care Providers of India (AHPI).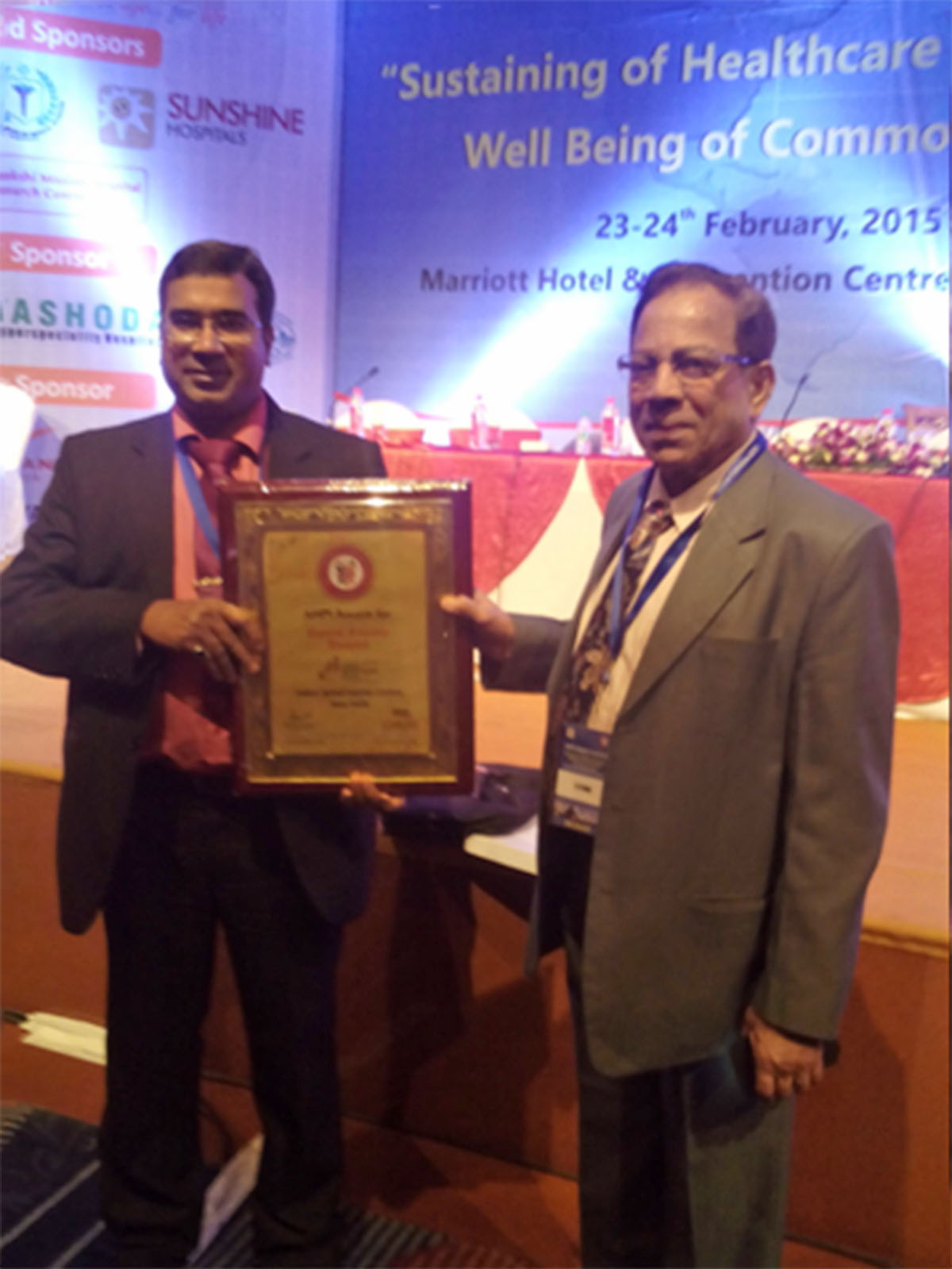 The New Delhi-based hospital was feted by the representative body of Healthcare Providers of India at a conclave on Sustainable Health-care Services for the common man in Hyderabad recently. At a conclave attended by over 450 prominent CEOs,MD,MS in the field of health care services, ISIC was the only center from North India to be awarded in this category.
Since it began operations in the year 1997, ISIC has helped thousands of people return to their feet after suffering difficult spinal or head injuries. While serving patients, many of whom were paralyzed or immobile, the hospital has made it its prime policy to make the treatment procedure as easy and friendly as possible.
Spinal injuries management requires multi-disciplinary treatment including surgery, drugs, rehabilitation and physiotherapy. At ISIC, patients are provided the most comprehensive and complete spinal care at a single facility.
AHPI is the representative body of healthcare providers of India including hospitals, clinics, diagnostic centres, medical equipment companies and all other medical care providers among its members.
"Patients dealing with spine and head injuries suffer immense difficulty and challenges. Some are immobilized or paralyzed, others are in immense pain. They not just need medical care, but also need an empathetic and friendly approach that can help them cope better with their circumstances and not lose hope. The purpose of ISIC has always been to provide such care that is cherished by patients. We are extremely pleased to be recognized as the most-patient friendly facility by a prestigious body such as AHPI. This recognition gives us an assurance that we have been able to meet our objectives as an institution," says Dr.P.H.Mishra, Medical Superintendent Indian Spinal Injuries Centre
ISIC is a totally barrier free hospital with a world class rehabilitation center including Hydrotherapy , a segment of physiotherapy that uses water for healing and treatment. ISIC also runs a Post Graduate  programs in Ortho, Spine, and Anesthesia. It also offers Masters in Physiotherapy courses including Neurology (occupational), Musculoskeletal, Sports, Cardiopulmonary, Neurology (Physiotherapy), Prosthetics & Orthotics. ISIC allots 10% free beds to poor patients and 25% free OPD.