Dr T S Kler is Executive Director (Cardiac Sciences), HOD Cardiology, Director Electrophysiology at Fortis Escorts Heart Institute & Research Centre, New Delhi; Awarded Padma Bhushan in 2005
Dr Neelam Kler is Prof. & Chairman, Department of Neonatology, Institute Of Child Health, Sir Ganga Ram Hospital, New Delhi; Awarded Padma Bhushan in 2014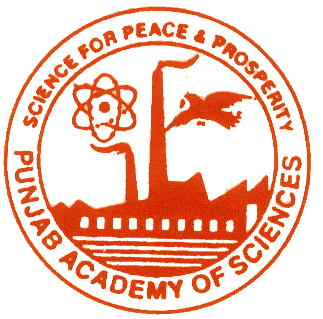 NewZNew (Gobindgarh) : Two of India's pioneering doctors in different fields – leading Cardiologist Dr T S Kler, and eminent Neonatologist Dr Neelam Kler – have been conferred with an Honorary Fellowship of the Punjab Academy of Sciences, in recognition of the remarkable contributions the two renowned medical practitioners have made to their respective fields.
Dr T S Kler is one of India's leading Cardiologist and Electrophysiologists, who has contributed in a major way to several pioneering developments in the field of cardiology in India. His contributions have been particularly remarkable in developing the field of Interventional Cardiology that has revolutionized cardiac care and treatment. Currently Executive Director (Cardiac Sciences), Head of Department (Cardiology) and Director Electrophysiology at the prestigious Fortis Escorts Heart Institute in New Delhi, Dr T S Kler was honored with the Padma Bhushan in 2005 by the Govt. of India for his achievements and contributions.
Dr Kler recently marked a major breakthrough in the field of Cardiac Electrophysiology by performing India's first pacemaker implant via His Bundle pacing, a technique that saves more lives in the longer run as against the traditional implant procedure.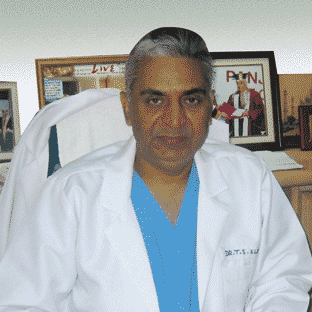 "It is a distinguished honor to be recognized for your achievements by a prestigious body of doctors, scientists and other colleagues in the medical fraternity. Knowledge sharing and exchange of information is extremely vital if we desire to ensure that all Indians have access to good healthcare services and doctors, be it in New Delhi or a small town in Punjab. I am humbled by this conferring of honorary fellowship and life membership and pledge to do my best in promoting the knowledge sharing activities of the Academy," said Dr T S Kler.
A distinguished neonatologist, Dr Neelam Kler, has been instrumental in transforming the concept of neonatal care in India, from a non-existent field to an indispensable speciality today. When Dr Neelam Kler joined Sir Ganga Ram Hospital in 1988, new born care in India was just an emerging field and was not a separate subspecialty, and concepts of neonatal ventilation and neonatal intensive care were still in primitive stage. Over last 25 years she has worked relentlessly to develop a state of art department of neonatology, one of the largest in the country, providing care at par with best in the world.
A true pioneer in the field, Dr Neelam Kler is currently Chairperson, Department of Neonatology, Centre for Child Health, Sir Ganga Ram Hospital, New Delhi; and Professor of Neonatology at GRIPMER.
"As a neonatologist who has worked for quarter of a century towards a relentless pursuit of making the best neo-natal care and technology available in India, the still high neonatal mortality rates in the country, makes me immensely sad. As a community of healthcare providers we should make collective efforts to improving healthcare delivery and availability of better life-saving technology across the nook and corners of the country. I am thankful to the Academy for giving me another platform to take this message to more of my colleagues across India," said Dr Neelam Kler.
The two eminent Indian doctors were conferred with the honor at the annual conference of the Punjab Academy of Sciences held at Desh Bhagat University, Gobindgarh. The Academy bestows Honorary Fellowship on distinguished doctors from diverse fields with a mutual objective of enriching its membership and recognizing great achievers.
The Punjab Academy of Sciences was formed in the year 1997 with an aim to strengthen and combine the activities of various scientists working in universities, colleges and other institutions and encourage scientific and medical knowledge sharing.