NewZNew (S A S Nagar) : Indo Global Colleges organized International conference which principally aims at sharing knowledge, experiences, information and ideas among academicians, which contributes to more motivation for better understanding of entrepreneurial issues and business environment and exploration of operational procedures and practical solutions to tackle the key challenges ahead at national, regional, and global levels on Entrepreneurship in a Globalised Business Environment. Dr. Suresh Kumar Chadha, Chairman, UBS PU, Chandigarh was  chief guest whereas  Dr. Harpreet Singh, Asso. Prof. , IIT Ropar & Dr. Karminder Singh Ghuman, Asso. Prof., Head Venture Lab Thapar University, Patiala were guests of honour of the conference. The Keynote Speaker of the conference was Dr. Deepika Bhalla, Asso. Prof., PTU Nalanda School of TQM & entrepreneurship.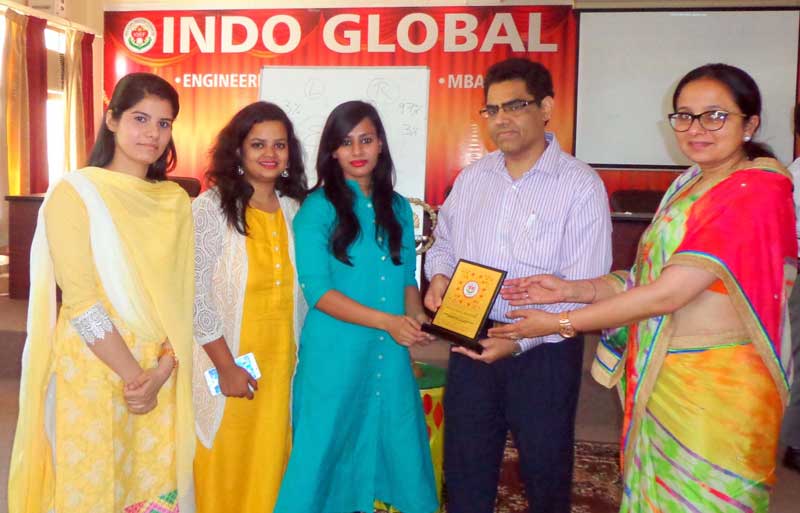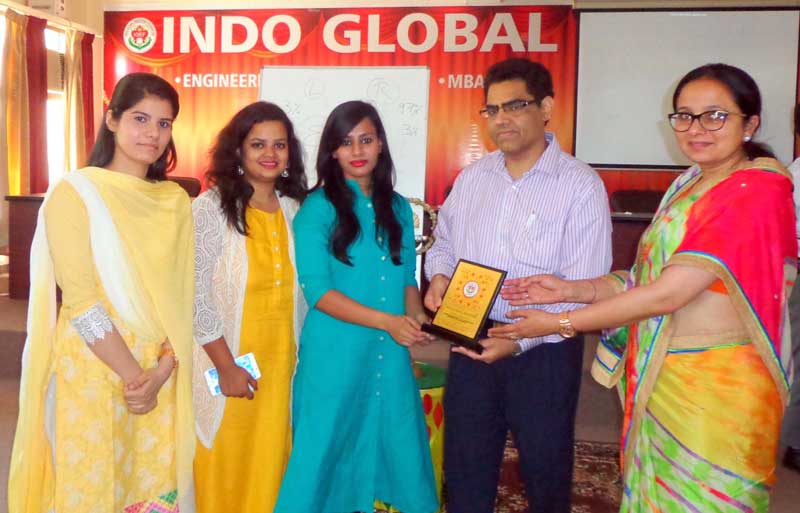 The key note speakers at the moment covered various topics like Creativity & Innovation in entrepreneurship, Future needs of being an entrepreneur, support for entrepreneurship ecosystems, Entrepreneurship ventures Lab and scale able entrepreneurship, Expert and motivational talk on entrepreneurship, managing each flows in a start-up etc.
Chairman Indo Global Colleges, Sukhdev Singla while welcoming the dignitaries said that Entrepreneurship drives economic changes and innovation while at the same time expanding & unleashing    opportunities. According to him such conferences are crucial for   building prosperous societies .He further fostered an entrepreneurial culture for women and improving their knowledge about entrepreneurship to excel and become successful citizen.