INIFD Freshers Party Welcomes Fresh Brigade of Designers: Inter National Institute of Fashion Design (INIFD) Mr. & Miss INIFD 2019 was a day of Celebration for its passionate and energetic Fresher's – as fresh as a Daisy, as modern as our thoughts and as classic as Style and Fashion.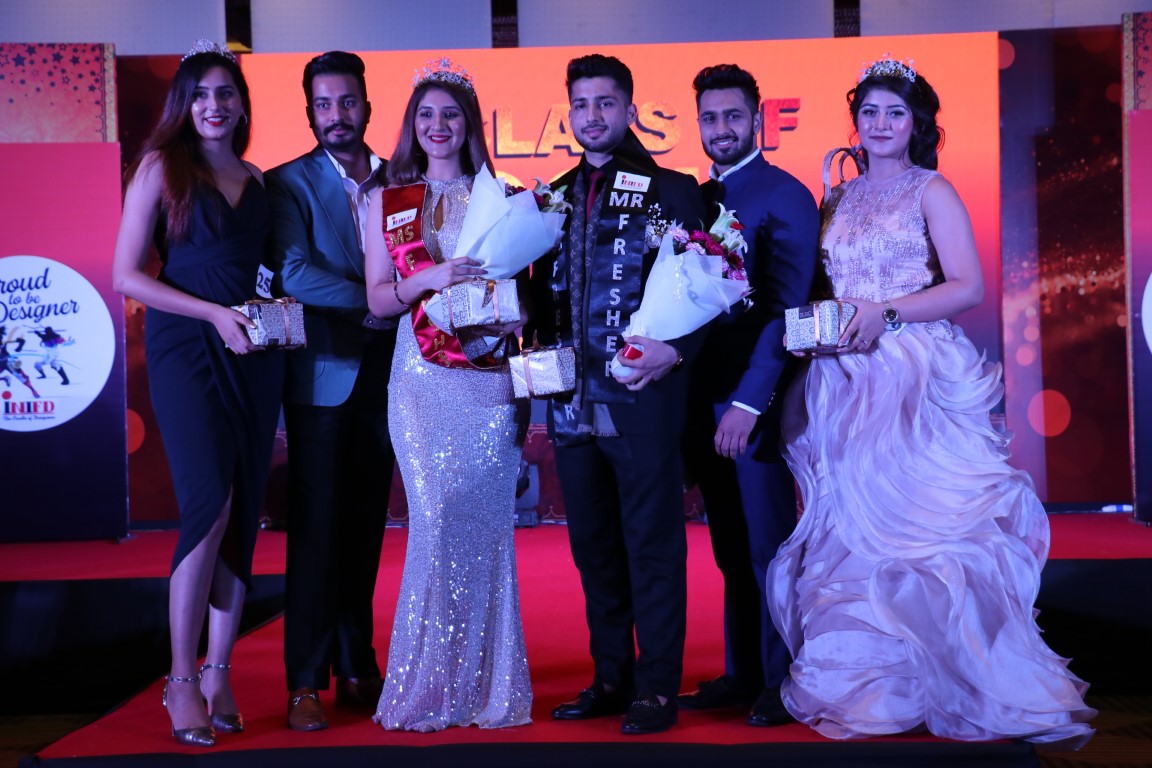 INIFD Mr. Fresher Title went to Aakash Verma while Ms. Fresher Title went to Vishali.
The day was full of excitement and sizzling chemistry as the Fresher's were welcomed at JW Marriott, decked up in sophisticated colours of Black, Wine & vibrant shades to match up with the grandeur of the event.
Exaggerated self-styled gowns, dancing frills, charismatic moves and a lot of drama were witnessed on the day, full of joy and Inspiration. Not only the elegantly dressed and charming Fresher's were seen burning the floor, but also the encouraging and supportive bunch of INIFD students performed on the best of the dance numbers with their extraordinary moves. 
The event also witnessed a special showcase of the winning collection of INIFD Chandigarh Student designers Him Kumari Gurung & Amandeep Singh Dhesi, who had showcased at INIFD Launchpad during Lakme Fashion Week last month in Mumbai.
The highlight of the event was the Pageant for the most coveted Titles of Mr. and Ms. INIFD. INIFDians adorned in self-styled outfits and well-practiced catwalk sashayed down the ramp with all their attitude and oomph for many other titles.
The Contest was judged by the eminent Jury comprising of Ms. Ritu Kochhar, INIFD Corporate Director and Ms. Jyoti Singh with tremendous Global experience of 26 years in managing Business with international brands.
The interesting element of the INIFD Freshers Bash was that the contestants were judged for the following categories – INIFD Mr. & Miss Fresher, INIFD Style Icon Award, INIFD Fresh Face award for male & female category. The contestants did an amazing catwalk with props and music in a creative manner. To welcome the freshers – the talented bunch of INIFD students dressed up in designer outfits performed on the hit Bollywood numbers.