The brand is set to change the way people in Punjab consume fruit juices everyday
NewZNew (Chandigarh) : KDD (India) Pvt Ltd., a 100% subsidiary company of Kuwait based 'The Kuwaiti Danish Dairy Company' (KDD), today forayed into the Punjab market with the launch of its highly successful fruit juice and nectar line 'KDD HARVEST'. A household name in Middle East for over five decades, the brand is known for its pure wholesome goodness across its product range. KDD HARVEST fruit juice and nectar line encapsulates – high quality, rich in fruit content, great taste and trust it offers to its consumers.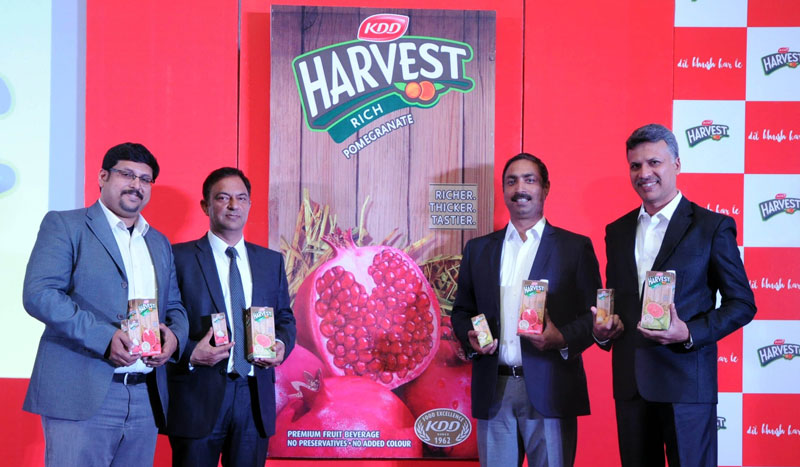 During a press conference at Hotel, JW Marriot, Chandigarh today, the company unveiled the brand which is all set to be rolled out to the consumers of Punjab starting today. The product line announced comes in an enviable range of 3 distinct categories Rich, Perfect and Supreme in 11 fruit variants.
Mr. Ashok George, Business Head, KDD India Pvt Ltd said that we at KDD, India feel extremely proud and honoured to launch our KDD HARVEST brand in Punjab. A state known as 'Granary of India' with such rich cultural heritage and unique flavours embedded in the roots, we are definitive of fact that our true to life juice brand KDD HARVEST will hit the right chords with the consumers here. For us, the most important aspect of enriching our consumers with honest product offerings is what truly matters. We will ensure that people in Punjab will whole heartedly accept our product offerings and welcome us with open arms. We have redefined our brand statement for the Punjab region which is – 'Dil Khush Kar Le', we will and have always strived to give our consumers the most unique fruit experience with our products."
He further added that we are delighted to introduce KDD HARVEST Juices in Punjab after successfully foraying into the South, West and Delhi NCR regions. We are extremely positive about the response we hope to receive from our target consumers in Punjab. I am confident that the consumers will enjoy our whole new range of juices with our USP being rich, true to life flavours and multiple categories. I am sure the consumers here are ready to experiment and try new and unique flavours, and our juices will surely be loved by all. We plan to expand our sales rapidly in the region with exciting offers for our dealers and retailers as well."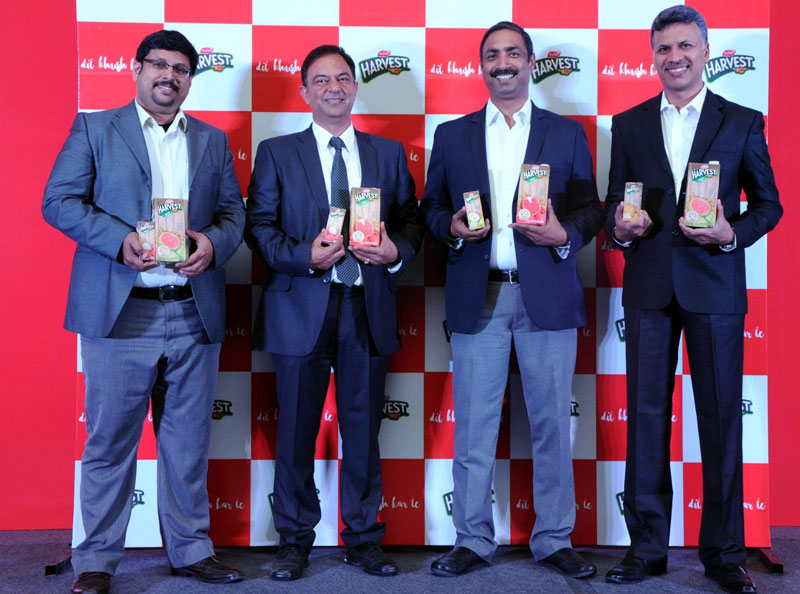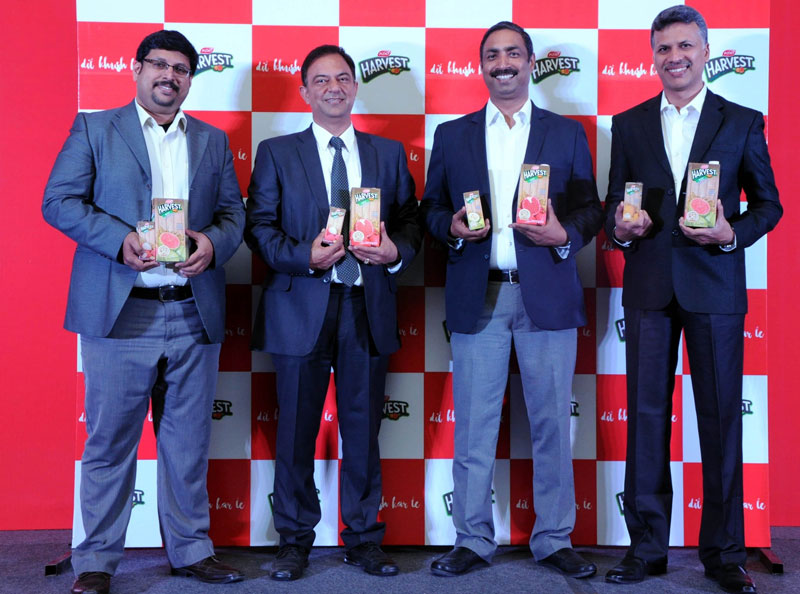 KDD HARVEST currently has 11 fruit variants sold under 3 distinct categories –Rich, Perfect and Supreme. For those who want to have the closest experience of having an actual fruit comes in the RICH range in Mango, Guava, Pink Guava, and Pomegranate. The PERFECT range is for those who want more fruit and more taste – available in Apple, Orange, Mixed Fruit, Litchi, Pineapple and Cranberry. KDD HARVEST Supreme Alphonso is its unique variant comes under SUPREME range and has come to be the most appreciated variant across all existing markets. Made with only 100% natural Alphonso's, KDD HARVEST Supreme Alphonso is nothing like what the consumers would have tasted before.
Consumers across the board have conferred KDD HARVEST as the 'God of Juices', because of the uniqueness, freshness and the ultimate experience that the brand offers in every aspect of its product offerings.
In a short span of time, KDD HARVEST has become one of the top 3 brands in the North, West and South Indian fruit juice and nectar market. To the Indian consumers, KDD HARVEST has become synonymous with quality.
Pricing and Availability
Available in 11 fruit variants, KDD HARVEST is priced at Rs 105/- and Rs 115 /- for 1 litre and Rs 22/- and Rs 25/- for 200 ml. KDD HARVEST juices will be available across Punjab at the big, medium and smaller retail stores. In the first phase, the products will be available in these cities and towns: Chandigarh, Mohali and Panchkula. In the coming months, the brand will be available at other cities as well.
KDD HARVEST has permanent shelf-space across large scale retail chains like Big Bazaar, METRO, MORE (ABRL), Star Bazaar, Hypercity, Walmart, Carrefour, etc. and also in another 40,000 major retail outlets.