World Without Anger & World Emotional Literacy League participating
Over 1000 delegates from India & abroad to present papers
NewZNew (Chandigarh) : The 3rd International and 5th Indian Psychological Science Congress (IPSC2016) will begin in Chandigarh on 28th September. Prof Arun Kumar Grover, Vice Chancellor, Panjab University, Chandigarh will inaugurate the much awaited academic conference at Post Graduate Government College, Sector 46, Chandigarh at a grand function at 10.30 AM tomorrow in the college auditorium.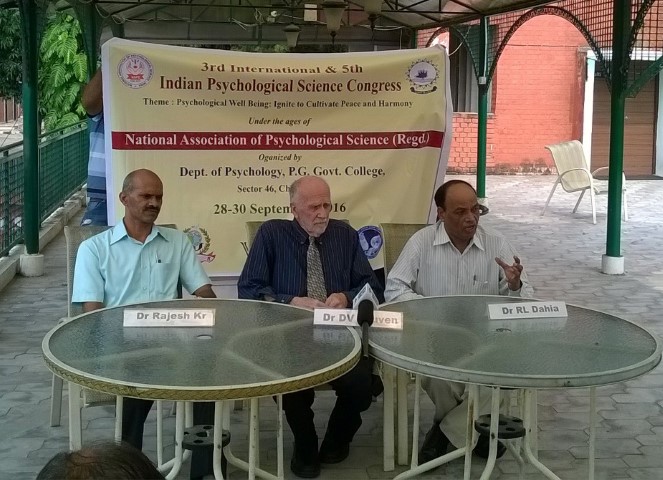 The researchers participating in IPSE2016 are representing Bangladesh, Nepal, Iran, Pakistan, USA, Spain, Nigeria, Ethiopia, apart from various parts of India like Goa, Karnataka, Jammu, Srinagar, Maharashtra, Tamilnadu, Bangalore, Mumbai, Gujarat, West Bengal, Tripura, Gangtok, Punjab, Haryana, Bihar, Rajasthan, Uttar Pradesh, Uttrakhand, etc.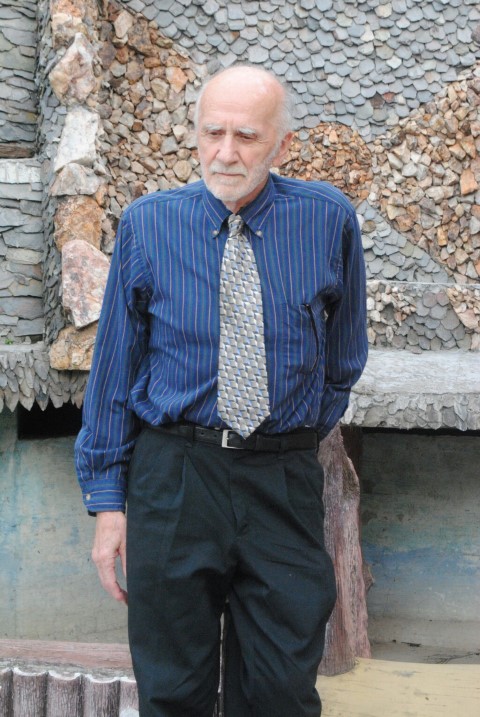 Addressing a press conference at Chandigarh Press Club here today, Dr Roshan Lal Dahia, Conference Director and Assistant Professor, Psychology Department, Panjab University, Chandigarh, said, "This is an endeavour for the development, representation and advancement of different areas of psychology as a science. Many national and international associations are functioning in psychology but the new association in the present scenario is an effort to introduce scientific platform of professionalism in psychological research and application for benefit of an individual and society concerned."
Dr Dean V. Leuven, Founder Chairman, World Emotional Literacy League (WELL), USA and popularly known as "The Dean of Peace", will deliver a lecture on the scientific perspective of 'the role of anger and impact on life'. Dr Leuven also addressed the media.
A former Airforce Captain, Dr Leuven said, "I came to realize the benefits of being without anger would be so powerful and life transforming that I wanted this for myself. I made the commitment to learn how to change my response patterns and decided I would no longer accept anger in my life." After developing and personally applying the anger elimination tools and techniques he presents in his books and has taught to thousands, he said with great peace and joy, "I feel peaceful and happy every day."
The psychological science congress is being organized under the aegis of National Association of Psychological Science (NAPS). Dr Rajesh Kumar, organizing secretary, said, "IPSC 2016 is a three day international conference proposed on 'psychological well-being' would explore practical ways to achieve well-being with conceptual clarity. The theme of the conference this year is 'peace and harmony' and the event is also supported by the Global Peace & Harmony organization."