Completes consumer durables portfolio with Efficient, Effective & Economical (E3) Chill featured range of Super Saver ACs, Fixed Speed ACs and Window ACs at an affordable price of INR 19,990 to INR 39,990
Consumers will have 18 varied models to choose from
Super Saver ACs give 15% Faster Cooling and 30% Energy Efficiency
newznew (Chandigarh) : For ages, homemakers have invested in families, taking care of them and keeping them bonded & united without expecting anything in return. Intex Technologies, a leading consumer electronics player, has sought to invest in the heroes who run our homes and acknowledge & thank them for the pivotal role they play, by launching its first ever range of air conditioners dedicated to homemakers that will provide a cool and conducive working environment at home all day long at minimal cost. Intex Air-Conditioners have incredible features that make them environment friendly with efficient & effective cooling, making them a value for money offering.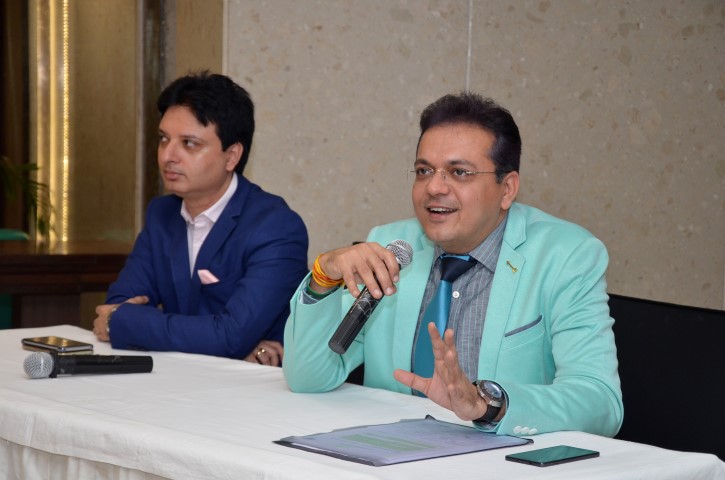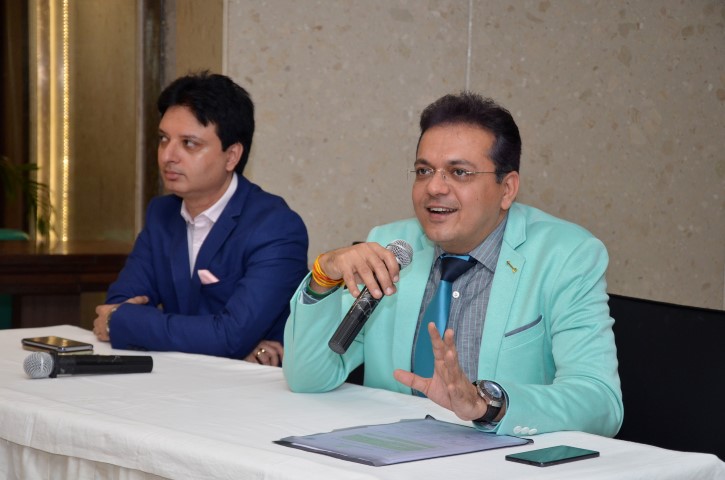 The superior technology of Intex ACs acts as an enabler by appealing to the 'cost consciousness' in her and so she is assured that she can go ahead and switch ON the AC even when she is the only one home. The Air Conditioners boast of E3 Chill proposition — being efficient, effective and economical.
Super Saver (1 & 1.5 Tonne)
Fixed Speed (1-2 Tonne)
Intense Cooling Efficiency
Intense Cooling Efficiency
Dynamic Compressor
Fixed Compressor
Temp Precision +/- 0.5
ON & OFF Mode
15% Faster Cooling
Hydrophilic Property for Anti-Corrosion
30% Energy Efficiency
Copper Evaporator Coils with Gold and Silver Fins
Low Noise
Multi-Functional Filters – Catechin, VOC and Vitamin C
R-410 Eco-Friendly Gas
Auto Clean, Four Way Swing, Turbo Cool and Baby Sleep Mode
Copper Evaporator Coils
Water Level Indicator
3-Star Rated
3-Star & 5-Star Rated
10-Yrs Warranty on Compressor &

5 Yrs Warranty on Condensor

6-Yrs Warranty on Compressor &

5-Yrs Warranty on Condensor

Hidden Display
Hidden Display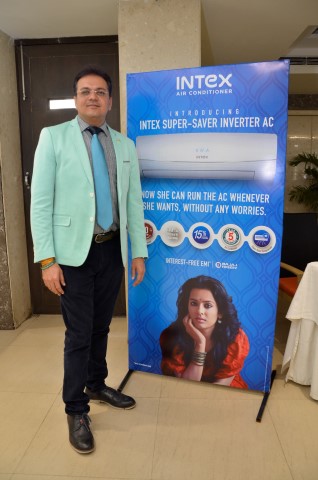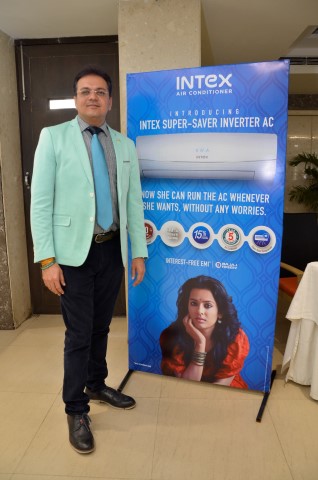 Says Vishal Malik, Head (Retail), Intex Technologies, "Women in any form of relationship have always played the backbone of family, been a symbol of sacrifice in society since ages and are generally taken for granted. In all this, she has not only forgotten to take care of herself and avoided her comforts but also been a victim of non-acknowledgment. Intex has always striven to change people's lives through affordable and quality products and following the huge success of our recent additions in consumer durables portfolio, we complete our portfolio by standing for all homemakers, giving them a product that will become a symbol of their strength and emancipation."
Adding further he said, "Within the consumer durables space in India, Air-Conditioners have the least market size of nearly 4 million units with the lowest penetration at around 2%. These figures clearly show the immense untapped potential in India for ACs and Intex being an established brand in Tier 2 & 3 cities will surely be able to penetrate the market of this product in India."
Intex has introduced a range of 18 innovative models across four segments:
Super Saver AC (Split AC with dynamic compressor for temp variations)
Fixed Speed or ON/OFF Split AC (Split AC with fixed speed compressor)
Split AC with Parallel Flow Condenser Coil.
Window AC
The Super Saver Series are Split ACs with dynamic compressor that work on precise temperature control. The temperature fluctuation is controlled within (+/-) 0.5 degrees. It comes with eco-friendly R-410 gas for environment safety and is available in 1 and 1.5 tonne. These air-conditioners provide 10-year warranty on Compressor, 15% faster cooling, 30% energy efficiency, 5-Year Warranty on Condensor, low noise and eco-friendly character.
The Fixed Speed ACs are split air-conditioners with fixed compressor that works on ON & OFF mode. It has 3 series in 3 and 5 Star with Intense Cooling Efficiency or ICE – Golden ICE, Silver ICE and Carbon ICE. All variants come in the range of 1 – 2 tons.
The Golden ICE AC has a long lasting cooling effect due to strong Hydrophilic Property and its 7mm tube makes cooling efficient and intense. Its multi-functional filters effectively eliminate carcinogenic agents like foul smell, bad odor from tobacco, smoke and pets in room using Catechin Filters extracted from green tea and Vitamin C filter, which fill the room with vitamin C that softens skin, reduces stress and has therapeutic benefits. It also offers features like Auto Clean, Hidden Display, Four Way Swing, Turbo Cool and Baby Sleep Mode. The Silver ICE & Carbon ICE models have features that reduce bacteria proliferation in air, making surroundings clean and germ-free.
All 3 ranges – Golden / Silver and Carbon come with 6-year Warranty on compressor, 5-year warranty on Condensor and 3-star & 5-star energy efficiency.
The third category is Parallel Flow Condenser in 1.5 Ton ( 5-Star ) and 2.0 Ton ( 3-star ). The ACs in this category are compact and light weight due to Aluminum Coils and consumes less refrigerant.
The Fourth Category is the Window ACs that comes in a capacity range of 1 and 1.5 tonne.
The North market has been a stronghold for Intex's consumer durables. The North region accounts for 25% of the business.
As part of expansion of the Consumer Durable portfolio, since last year, Intex has added Refrigerators and Air-Coolers to its portfolio, enhanced its LED TV range with Smart LED TVs including 4K TVs, washing machines with fully-automatic models and introduced new products like Air-Purifiers and Currency Counting Machines. With all this, the number of product categories within Consumer Durable portfolio has increased to 9 now.