Is Teen Patti based on Poker? A Look at India's Most Popular Card Game: No card game is perhaps as popular as Teen Patti in India. Taking its influences from classic games like Poker and Brag, Teen Patti originated in India and is popular in the entire subcontinent and South Asia in general.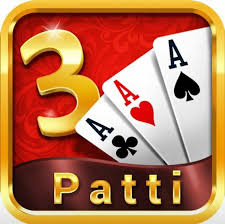 Even though Teen Patti is played mostly during festivals like Diwali in India, these days a number of online Teen Patti apps, along with a number of online casinos have become massively popular in the country as they allow people to experience the fun of playing Teen Patti from anywhere, on any device, and at any time.
Teen Patti and Poker
On the surface, Teen Patti and Poker share a lot of similarities. Some of the similarities shared by both the games include:
The dealer plays a very important part in both Poker and Teen Patti.
The betting process for both the game is very similar.
Both games have a hierarchy of hand ranking that is used to determine the winner. The hand ranking also overlaps with flushes and straights being some of the common rankings between the two.
Both Poker and Teen Patti allow you to fold at any time during the hand.
It is clear that Poker and Teen Patti are very similar but there are also a number of things that make Teen Patti unique. For example, the rules of Teen Patti can be modified in a number of ways which is why you can find a lot of different variants of Teen Patti on online casinos in India like 10Cric.
Even though Poker has a lot of different variants too but most of them follow a standardized set of rules while different variants of Teen Patti can have significantly different rules.
Teen Patti also has a few eccentric rules that make it quite different than Poker. For example, in Teen Patti every player has the option to either be a "blind player" or a "seen player" which affects the betting requirements of the player next to them. In Poker, even though playing blind i.e without looking at your cards, is an option, it has no real effect on the betting limitations which remain constant.
In summation, Teen Patti can be considered a sister game of Poker but not really a variant of poker itself thus making it a distinctly different game.
Playing Teen Patti Online in India?
Being one of the most popular card games in India, there are a huge number of apps and online casinos that offer the game to their players to fulfill the demand. This makes it legally possible for Indians to win big playing online Teen Patti with real money.
While there are a number of dedicated Teen Patti apps available today, it is the online casinos that are the best places to play Teen Patti online these days. There are a number of reasons why this is the case, for example, you get to play a number of games other than Teen Patti on online casinos like 10Cric and JeetWin and they usually provide very generous welcome bonuses.