Ishq Sufiyana superstar Kamal Khan ready to perform at the Finch: The Ishq Sufiyana superstar, Kamal Khan, is ready to perform at the premium restaurant and bar of Chandigarh, The Finch, on 14th of December.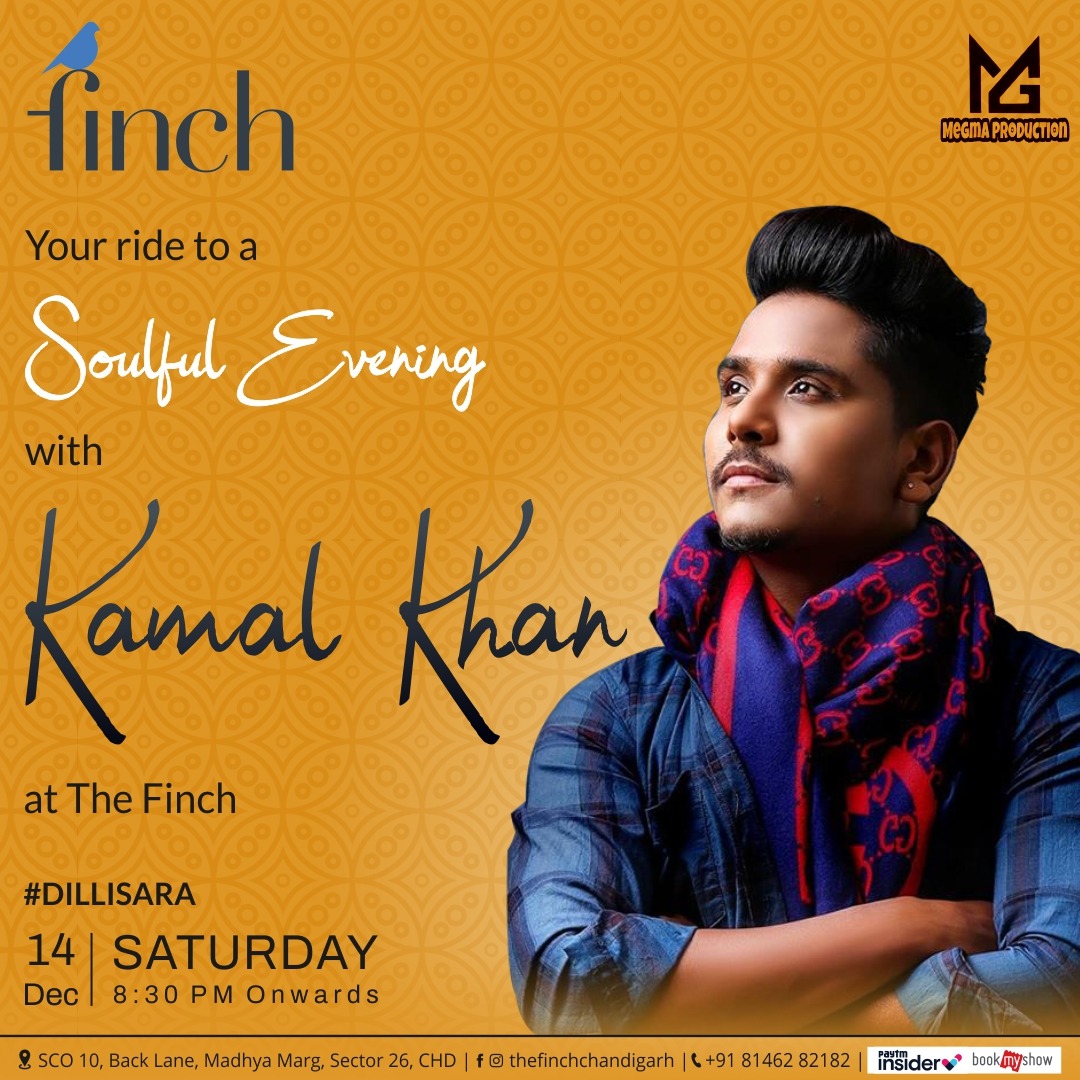 The Sufi singer will mark his benign presence at the restaurant with his soul-touching voice and engaging performance for the fancy event of " The Masquerade Ball – Live your Pretense".
Known for his enchanting vocal notes, the Bollywood playback singer will be the perfect cherry on top of a superlative brand like The Finch for their customers, creating a mesmerizing effect blended in fusion of exquisite dining, Venetian mystery and soulful music.

The event will take place in an intimate setting with people dancing masquerading their faces with Venetian masks while Kamal Khan will be singing sufi tracks. The restaurant is offering a premium experience for it's customers in order to present a soothing Saturday after a week of hectic lifestyle.
The idea behind this concert is to offer a breakout from the norm where one can be anyone they want to be behind the mask. The people of Chandigarh will explore romantic liaisons and enjoy with their friends as we, The Finch, bring back the soul of the thriving city through the lifeline of the Sufi music, Kamal Khan.

Availability of two fully redeemable premium packages is also there. The package of Rs. 6000 offers  personalized autograph, Personal Interaction, Permission to Vlog or click photos with Kamal Khan, fixed menu including unlimited food and Champagne as welcome drink whereas the other package of Rs. 4000 consists of everything same besides the fixed menu offer.  

 The #DILLISARA is trending on social media marking the commencement of the concert. The hashtag used is reminiscent of the popular song of the Sufi singer who is trending among the youth of Chandigarh, creating a buzz around the city.