NewZNew (Gurgaon) : Enthusiasm and excitement engulfed the ITM University, Gurgaon's campus as it celebrated its Founder's Day recently, recalling memories of the successful journey the Varsity has covered over the years and all the milestones it has achieved.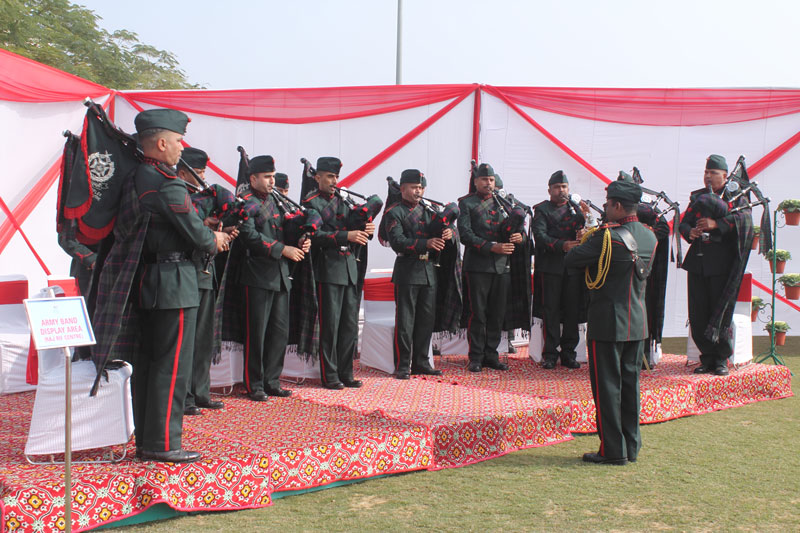 The celebrations were attended by a large number of faculty members of the University, its Management and senior staff of the administration and their spouses. Senior academicians who are mentors at the University also graced the occasion.
"It is a moment of sheer pleasure and pride for all of us to come together to celebrate the Founder's Day. Over the years, the University has nurtured and produced brilliant talent who have not only made a mark for themselves in the industry, but have also made the Varsity proud. It is a day reminiscent of our glorious journey, which we started in late 90s. We have come this far and are determined to go a long way from here, creating many more landmarks," said Prof B S Panwar, Vice Chancellor, ITM University, Gurgaon.
The presence of the Army Pipe band playing ageless golden numbers and live performance by a Ghazal singer enthralled the audience. The faculty members also displayed their talent. The tempo of the celebrations reached a crescendo when Ms Archana Sarma, Asst Prof, School of law sang a few songs, drawing a loud applause. Mr Siddharth Bhatia, Asst Prof EECE had everyone spellbound with his melodious voice. Founder's Day celebrations provided an excellent platform for all members to interact and bond.
About ITM University
ITM University (formerly Institute of Technology and Management) was founded in 1996, to promote excellence in higher education by Educate India Society, registered under the Registration of Societies Act of 1860. The university was conceived in response to the acute deficiency of centers of higher learning in the country as also, the need to develop relevant human capital to meet the technology and management challenges of the 21st century. The founders had a clear and well defined mission – to build an unaided, self – financed university committed to delivering education of internationally recognized standards, a university that would go on to serve as an intellectual resource base in India and the sub-continent.
The university has collaborations with ITB (Ireland), University of Chester (UK), Pukyong National University (Republic of Korea) and Hogeschool van Amsterdam (The Netherlands), the University of Warwick (UK), Michigan Technological University (USA) and American Society for Quality. ITM University has three schools namely, School of Engineering & Technology, School of Management and School of Law, offering UGC approved courses at UG, PG and Ph. D. level in all three schools. It has the distinction of being rated in the 'Premier' category by the reputed international rating agency: Accreditation Service for International Colleges (ASIC), UK..
For more information visit: http://itmindia.edu/