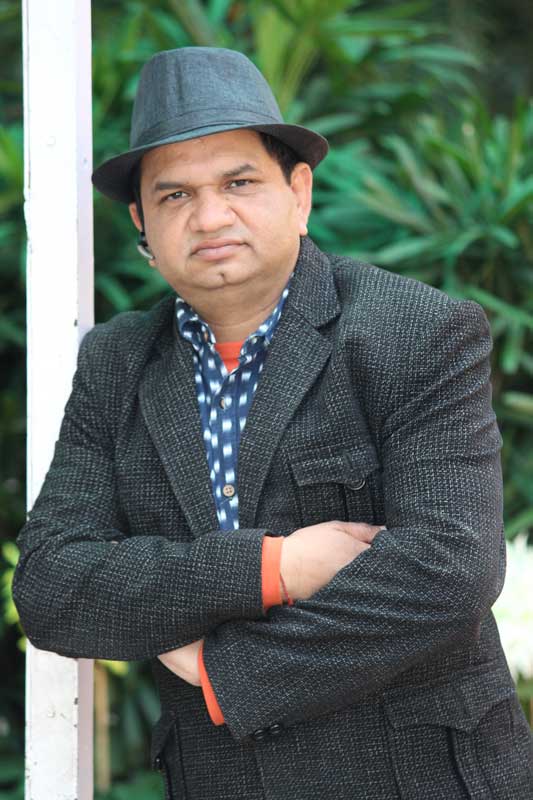 NewZNew (Chandigarh) : It's about dreams and how far would you go to realise them. Mukesh Sharma, is one man who not only dreamt, like others do, but also pushed the wall to see them turning into real. This producer of the much known film, Jatt James Bond starring Gippy Grewal and Zarine Khan is now in the process of making yet another Punjabi film, Oh Yaara, starring Jassi Gill and Gauhar Khan. The shooting of the film has already begun.
Mukesh who hails from Delhi moved to Canada in 2001 because he wanted to earn enough money to invest in movies. Mukesh had to struggle hard, but the strong –willed producer never gave up. Even when his first film as a debut producer did not get the money box ringing, Mukesh didn't give up.
"Producing a film is a risky job, if something with the film goes wrong, it is the producer who has to eventually bear the brunt, because in the end it is the producer who has invested money," says Mukesh as he moves on to his second film Oh Yaara. The film falls in the romantic genre, something Mukesh feels still manages to strike a chord with the audience. Apart from producing the film he has also acted in the film. He is playing a role of a friend of Rana Ranbir in the film and his character will be pleasant.
Besides being in the risky business of producing films, Mukesh also realises the unpredictability of it. "No matter what amount of money a producer spends on the film, ultimately, it is the audience that decides which film will work. We are never sure," he adds.
Despite the risks and highs and lows of this work, Mukesh is keen on giving people better films. He is producing another family film in October. He owes it to his roots in India and wants to do the best he can for his people and his dreams!