The team of the film reach the city for promotion, trailer looks very promising
Jackie Shroff has played a main character in the movie
newznew (Chandigarh) : Bollywood actor Jackie Shroff wearing a Turban today paid obeisance at Golden Temple. He was in the city to promote his first Punjabi movie "Sardar Saab" along with the other starcast as Guggu Gill, Yaad Grewal and the lead actor Daljeet Kalsi. The director Amit Prashar along with the producers Krani Shaanbag, Parminder Bansal and Lovejeet Singh were also present with them. Before visiting Golden Temple the team communicated with the Media Persons in a Press Conference also.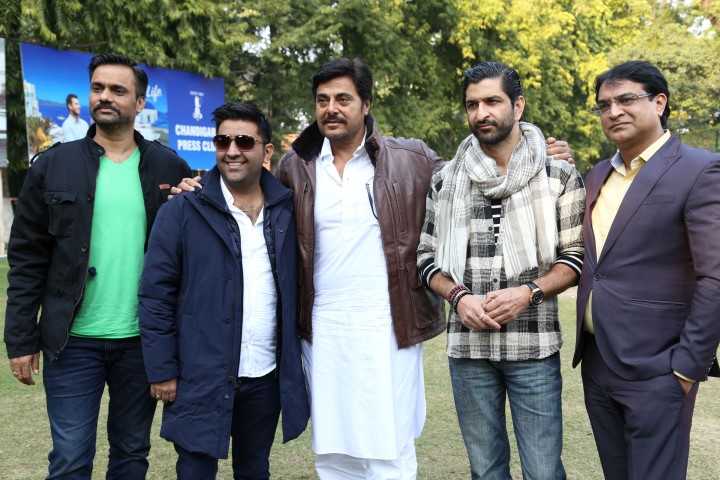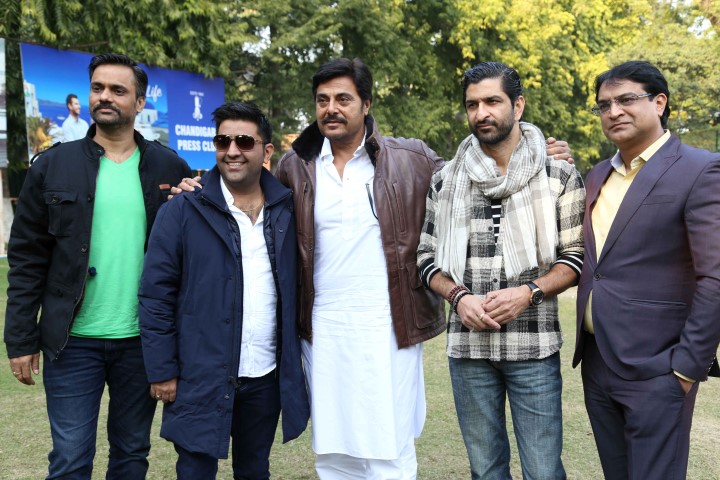 Jackie Shroff said, "This is the first time, I am playing one of the important character in any Punjabi Film". The audience will see him, for the very first time, wearing a turban. The Director, Amit Prashar said, "This is renowned singer, Mikka Singh's banner movie which will showcase, bollywood's famous actor Jackie Shroff along with other renowned Punjabi Actors like Guggu Gill, Sardar Sohi, Shivender Mahal, Yaad Grewal, Karamjit Anmol and Sudesh Berry too. And with this a new face Daljeet Kalsi will debut through this movie. Pollywood Actress, Neetu Singh will be seen opposite Daljeet Kalsi".
Under the banner of, "All Time Movies Pvt. Ltd.", this movie is the remake of famous Tamil Film' "Thlaaivaa". Daljeet Kalsi has written the dialogues and the screenplay of the movie. This is the first movie which is based on the background of our Capital, New Delhi. This movie is somewhat based on political activities and an action drama movie. The movie is a story of two transporters who shifted from Ludhiana and settled in New Delhi, showing Delhi's Transport, Political Activties and Holigans of the place.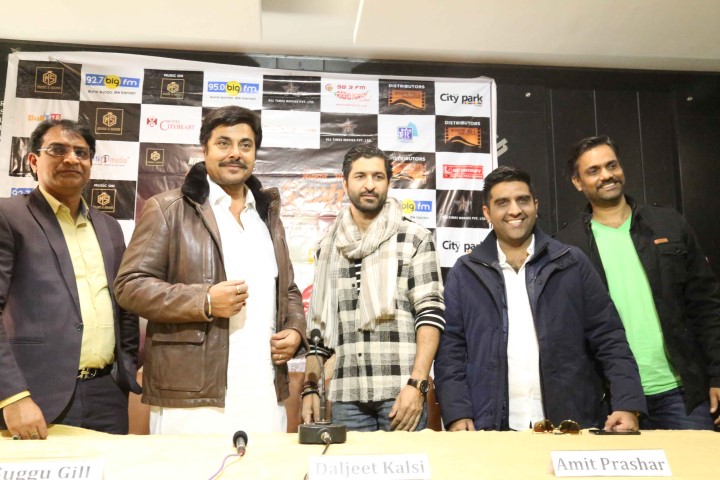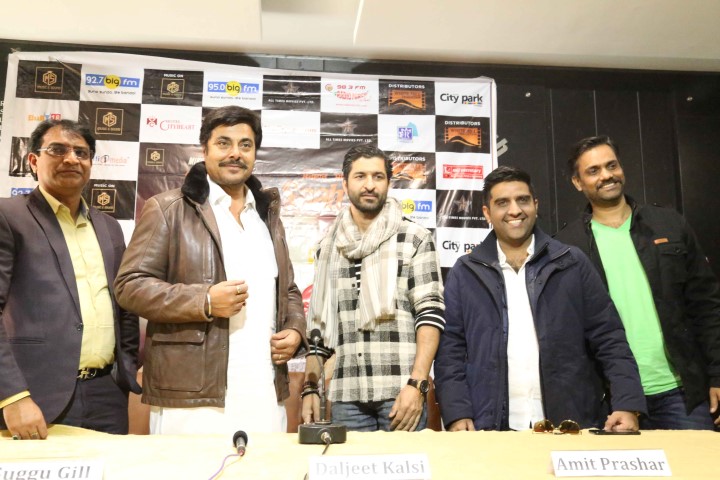 Jackie Shroff, is playing a character of Joginder Singh Bajwa, the transporter, who left Ludhiana and is staying in Delhi from last so many years. Many of the Social Worker or Activists will be defamed through this character who have been deceiving the locals in the name of Social Work. This will Daljeet Kalsi's first Punjabi Film as an actor. There was a professional movie workshop before the shooting of the film. The Producers Mikka Singh, Daljeet Kalsi, Gurmeet Singh, Kapil Javri, Kranti and Anuj Daans's this movie's music is being played very nicely on the social media. Jazzy B's song, "Gobind De Sardar", has gained lot of applauds and is being played everywhere. As per the team's word, the kind of response the trailer of the movie has received, it is giving some satisfaction that the movie will do good and will gain good response from the audience.