newznew (Chandigarh) : Joint Organisers of the 4th Edition of Chandigarh Children's Literature Festival (CCLF-2016-17) –Dikshant Group of Schools & Adab Foundation, have drawn out an elaborate schedule for CCLF–the literary fiesta specially curated for children that kicks off on January 27 & will go on till Jan 28, at the campus of Dikshant Global School, VIP Road, Zirakpur. The formal announcement of the CCLF was made at a press meet conducted by Mitul Dikshit, Chairman, Adab Foundation and Madhav Kaushik, Vc Chairman, Adab Foundation & Chandigarh Sahitya Akademi.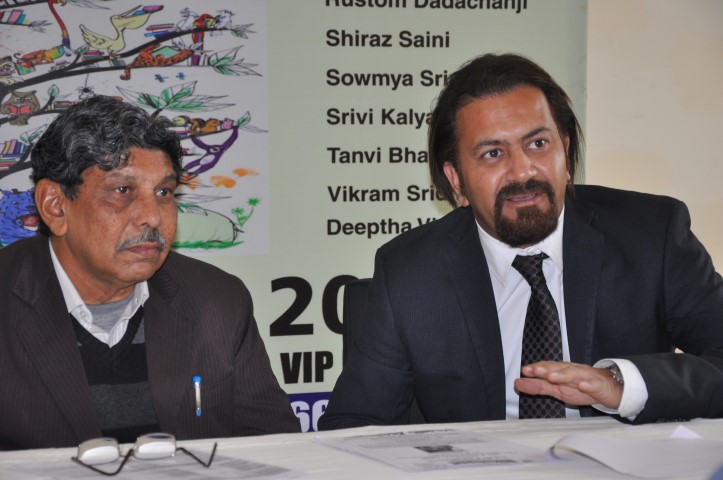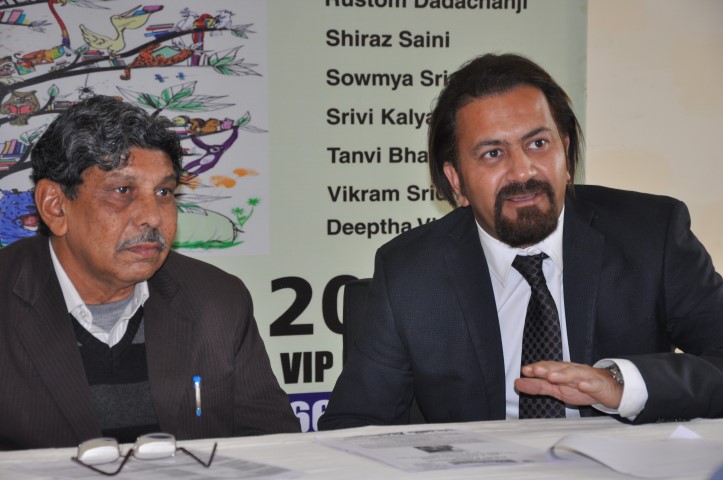 Celebrated and award winning children's literature authors, illustrators & story tellers like Mathangi Subramanian, Andaleeb Wajib, Anuradha Sengupta, Bijal Vachharajani, Chatura Rao, Khushnaz Lala, Priya Kuriyan, Rustom Dadachanji, Shiraz Saini, Sowmya Srinivasan, Srivi Kalyan, Tanvi Bhat, Vikram Sridhar, Deepta Vivekanand will descend on tricity from different parts of India & will talk about their books as well as hold workshops on literature for the little lit enthusiasts.
According to Mitul Dikshit, "Creative Writing, writing reality fiction, digital photography, illustration etc all these aspects will be discussed threadbare in very children friendly ways at CCLF. The festival will go a long way in inculcating reading habits in our young generation." The festival will have unique showcases of literary gems for children & superlative narrative sessions by the who's who of the Children's Literature World. "The main objective is to explore the creativity of the students, so as to develop greater interest in them towards reading books & poetry. Reading books helps one think differently." Said Madhav Kaushik.
The festival promises to be a treasure trove for children and parents alike. CCLF this year will see a balanced mix of sessions & pertinent workshops. The workshops will focus on creative writing as well as illustrations. There will be a focus on the art of story-telling, with Sowmya Srinivasan opening Day 1(Jan 27) with a story telling session for 5-12 year olds. Shiraz & Deeptha together will engage students in a session about children's literature. Mathangi Subramanian, Vikram Sridhar & Khushnaz Lala have sessions scheduled on Day 1. There will be two different venues for holding workshops during CCLF 2016-17. Day 1 will witness interesting workshops. Anuradha Sengupta will conduct a workshop named Jalebi Ink for 10-14 year olds. Srivi Kalyan & Mathangi Subramanian too have workshops scheduled. A master story teller Rustom Dadajchanji will hold a workshop 'Ravan Refuses to Die' for Grades 4 and 5. Chatura Rao will interact with children in age 7-9 years, in a workshop titled 'Gone Grandmother'. Priya Kuriyan a well known Illustrator is also conducting a workshop.
Andaleeb Wajib's session will open Day 2(Jan 28). Vikram Sridhar, Shiraz Saini, Deeptha Vivekanand, Sowmya Srinivasan all have sessions. Khushnaz Lala's – 'A Very Silly Workshop' is being looked forward to. Bijal Vachharanjani's, 'Tiffin Box Tales' for 7 yrs & above is on the anvil. Srivi Kalyan will also be conducting a  Workshop for teenagers.