newznew (New Zealand) – Jalandhar born, 24-year old Abhinav Manota made history by winning 2017 title of the Men's Singles and Mixed Doubles titles in the New Zealand National Championships and North Harbour Open Badminton tournaments that concluded last month. He, however, narrowly missed winning the Men's Doubles.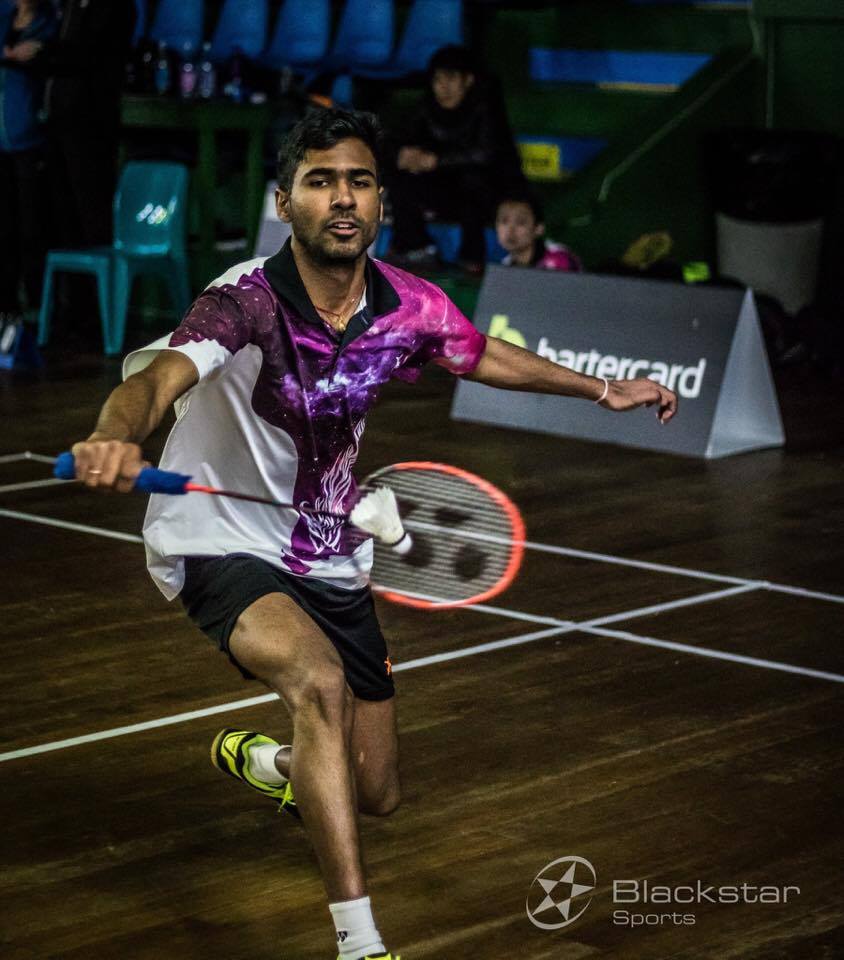 Abhinav defeated Edward Lau to win the Singles and then teamed up with Justine Villegas in Doubles and defeated Edward Lau – Alyssa Tagle to win the mixed doubled championship also.
Abhinav came to New Zealand in 2014 only to study in a 40-week Diploma in Business and Enterprise Management at Christchurch, located on the east coast of New Zealand's South Island.
Abhinav who was the 2012 Punjab State champion, had an unfulfilled dream of becoming a national champion in India, but was not successful there. But it became a reality for him in New Zealand when he won two prestigious championships.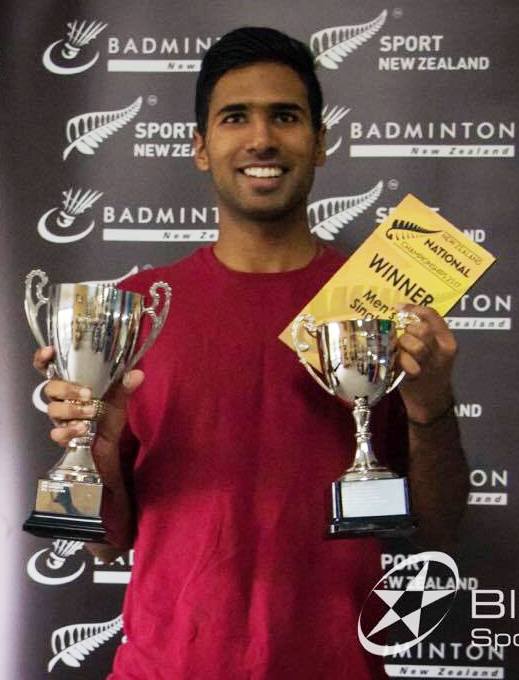 His current badminton ranking in New Zealand is at number 3, and is also the recipient of the Badminton North Harbour Player of the Year, 2015.
Abhinav originally came to New Zealand only to study and return back to Jalandhar, but quickly realised the potential and opportunities that this country offered for hard working individuals like him. So.he decided to stay and is now New Zealand is his new home.
While he was studying in Christchurch, he started playing and practicing with the local teams. He represented Canterbury in the South Island Champs and was winner in Men's Singles, Doubles and Mixed Doubles.
In 2015 he moved to Auckland and to my question what made him do that, he answered, "I was given an opportunity to train with other stalwarts in badminton and a job of my liking. This is what I do know- just train hard daily, practice with other champion players, provide coaching to youngsters at Badminton North Harbour Centre. I am also grateful to the Badminton New Zealand for their support and equipment sponsorship".
He has already participated in several domestic and International tournaments in Singles, Doubles & Mixed Doubles and represented New Zealand in Australia in 2015 and 2016.
Domestic tournaments have given him many successes. In 2016, he won the titles of Singles and Doubles and was Runners-up in Mixed Doubles of New Zealand's North Harbour Open/North Island Champs. He also won the Men's Singles in the Auckland Open in 2016.
Success in badminton has opened several doors for him in New Zealand.
Today he has a job as a Development Officer in the Badminton North Harbour Association; permanent residency visa status (and would become a citizen in due course); sponsorship of Badminton NZ for equipment; coaches young badminton enthusiasts, and has a reasonable chance to represent New Zealand in international games such as the Commonwealth and Olympics, too if he continues to perform.
When asked him about his future aspirations, Abhinav's reply was "My goal in life is to be the world champion. For that I am practicing twice daily… I am already a part of the New Zealand team, but I can't participate in international events like Olympics and Commonwealth games for New Zealand as I am still not a citizen. But I can play open international tournaments which I have played a few already to get better exposure."
"Once I get my citizenship, I aim to bring glory to New Zealand by winning medals in these international competitions as well", he adds.
His enthusiasm and optimism undoubtedly will earn him a big name, not only to New Zealand but also to India where he belongs and roots are