Janet Jackson slides her hand in male dancer's pants in sensual act during tour: R&B Pop star Janet Jackson put on a raunchy act with one of her male dancers during her concert.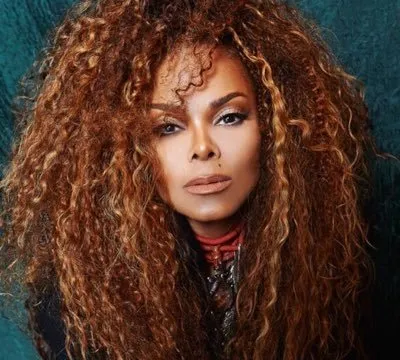 In photos and videos which have circulated online from the show, the 57-year-old diva can be seen showcasing a bold performance with dancer Mariusz Maniek Kotarski, reports aceshowbiz.com.
At one point during the show, she put her hand on his private parts as he looked to be in ecstasy in a very sexual performance.
As part of the dance routine, Janet stood behind the handsome dancer who went shirtless as he sat in a chair on stage, exposing his array of colourful tattoos. The mother of one then began to touch his chest and made her way down to his private parts.
While the sexy act has been part of the performance throughout her 'Together Again' tour, she took it to the next level by sliding her hand into his pants on Thursday night. The dancer didn't stop Janet as he kept his hands down. He even bit his bottom lip.
'Together Again' marks Janet's 10th concert tour. The tour kicked off on April 14, in Hollywood, Florida and will end in Seattle on June 21, 2023.
The sister of Michael Jackson has brought out a slew of surprise guests during the tour, including her ex Jermaine Dupri for her concert at State Farm Arena in Atlanta on April 26. Following his appearance at the show, many compared former lovers Janet and Jermaine to Nelly and Ashanti, who have been hit with reconciliation rumours.
Jermaine, however, shut down the dating speculation with Janet when met by HipHopDX backstage at Lovers & Friends festival. The legendary producer took part in a word association game of sorts, where he was asked about Ben Affleck and Jennifer Lopez, Nelly and Ashanti, and JD and Janet, "what do they all have in common?"
Jermaine gave a straight answer, "Exes." When pressed further by the interviewer, "I thought you'd say they all came full circle, 20 years later," the 50-year-old insisted, "All exes," before stressing once again, "All exes."