DM Folk Studio is a platform established by the award-winning author, composer, songwriter and performer DALER MEHNDI. Folk is a collective of a society's arts, traditions, customs, social behavior, language, human intellectual achievements and is the vivid most expression of a society or culture. This is deeply rooted within every individual and at some point is revealed by way of action or speech of every human being.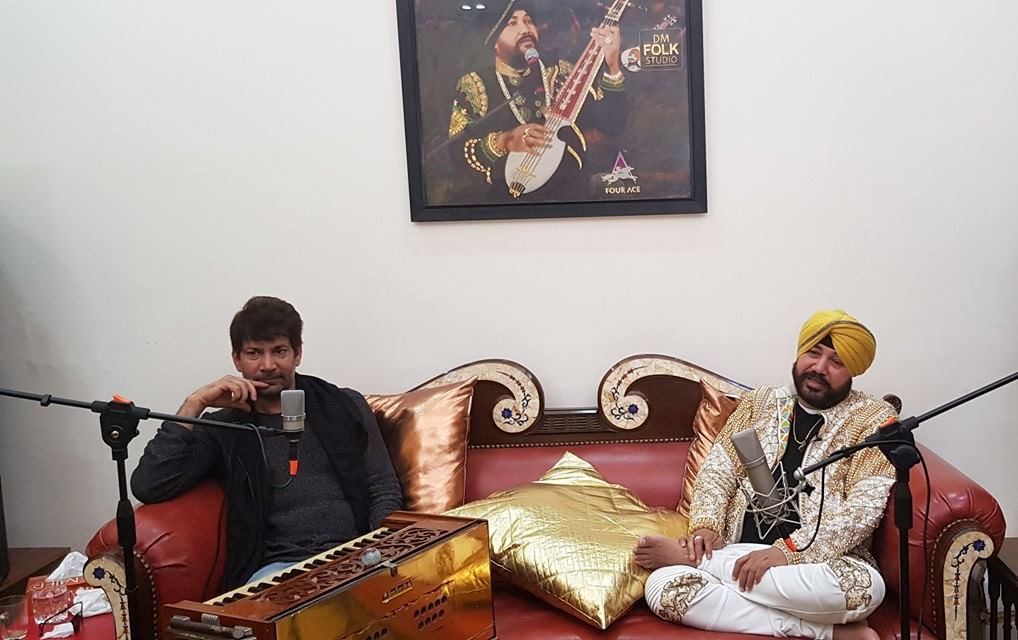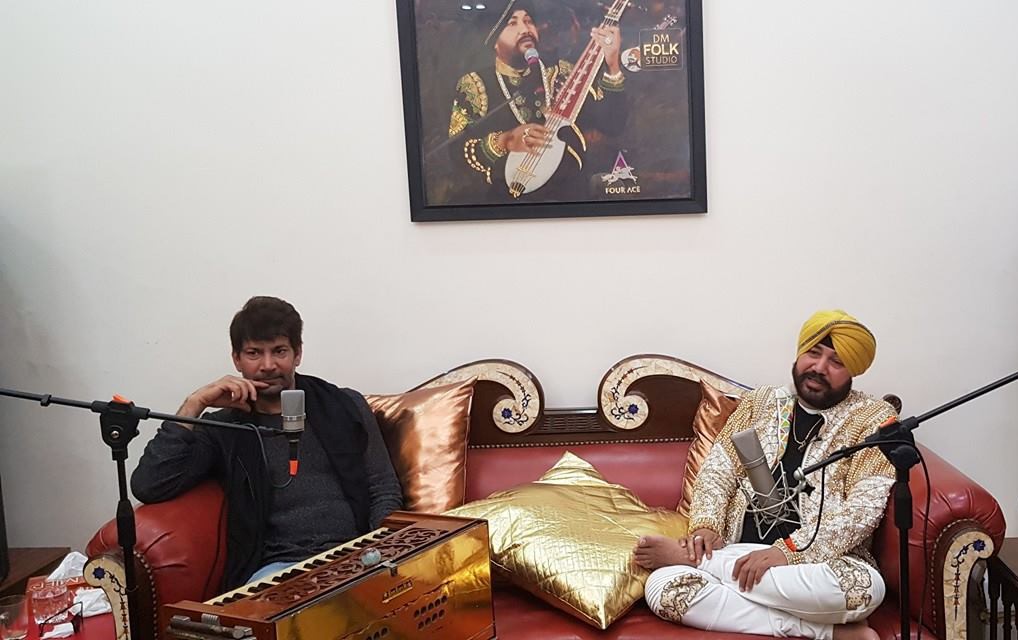 DM Folk Studio is a workplace /work zone reflecting the simple, open hearted, unsophisticated persona of artists and their art, of musicians, song writers, poets from varied schools of thoughts and genres, coming together to create an art, sound , song that reaches and touches many a hearts.
Often artists seek inspiration from their environs that include traditions, culture, society, nature, folks (people), literature, politics and they then also act as carriers of such traditions. Some over years of evolution and continuous honing of their art form end up creating iconic master pieces.
At DM Folk studio we showcase the journey of creation on real time basis of -songs, sounds, rhythms unplugged, unedited, raw– of such talented folks for the Folks.
Such has been the response of the audience that Radio City has come on board to partner with DMFolkStudio to take this
Raw unscripted  rare gems to audiences across India.
Q. Why the name?
A. My journey as a performer started with folk – "Bolo Ta Ra Ra" and for some reason I feel "folk" resonates with the spirit of being rooted, of being grounded with the earth, with culture, sensibilities, with people.
Q.  Daler Mehndi  is a powerful singer, you have proved that time and again, we also know that you have written almost all your songs  from Bolo Ta Ra Ra, Dardi Rab Rab, Balle Balle, Tunak Tunak and contributed to Bollywood hit tracks  – the signature words  like Ting Ling Ling in Rang De Basanti and Lathh Gaar Du Chaara Paar Du in Dangal and that you have composed all the Daler Mehndi songs that we have danced to , this new role of Hosting the show – how does that feel , coz the audience seems to be surely enjoying it – do you script it ?
A. Writing and composing come naturally to me and I enjoy that process.  DM Folk Studio is a platform very very close to my heart and absolutely unscripted.
Q. Who all have been interviewed on DMFolkStudio
A. We have had the privilege of musicians, singers across the spectrum- the ghazal maestros Ustad Ahmed Hussain Ustad Mohammad Hussain, India's legendary dhol player Ustad Ramjoo Bachaan, Hans Raj Hans, Jasbir Jassi.