Jayesh Singla of Allen secures AIR 4 in JEE Mains 2019: Allen Chandigarh classroom student Jayesh Singla created history for the institute by obtaining 100 NTA score and AIR 4th in JEE Mains 2019 to become one amongst the national toppers.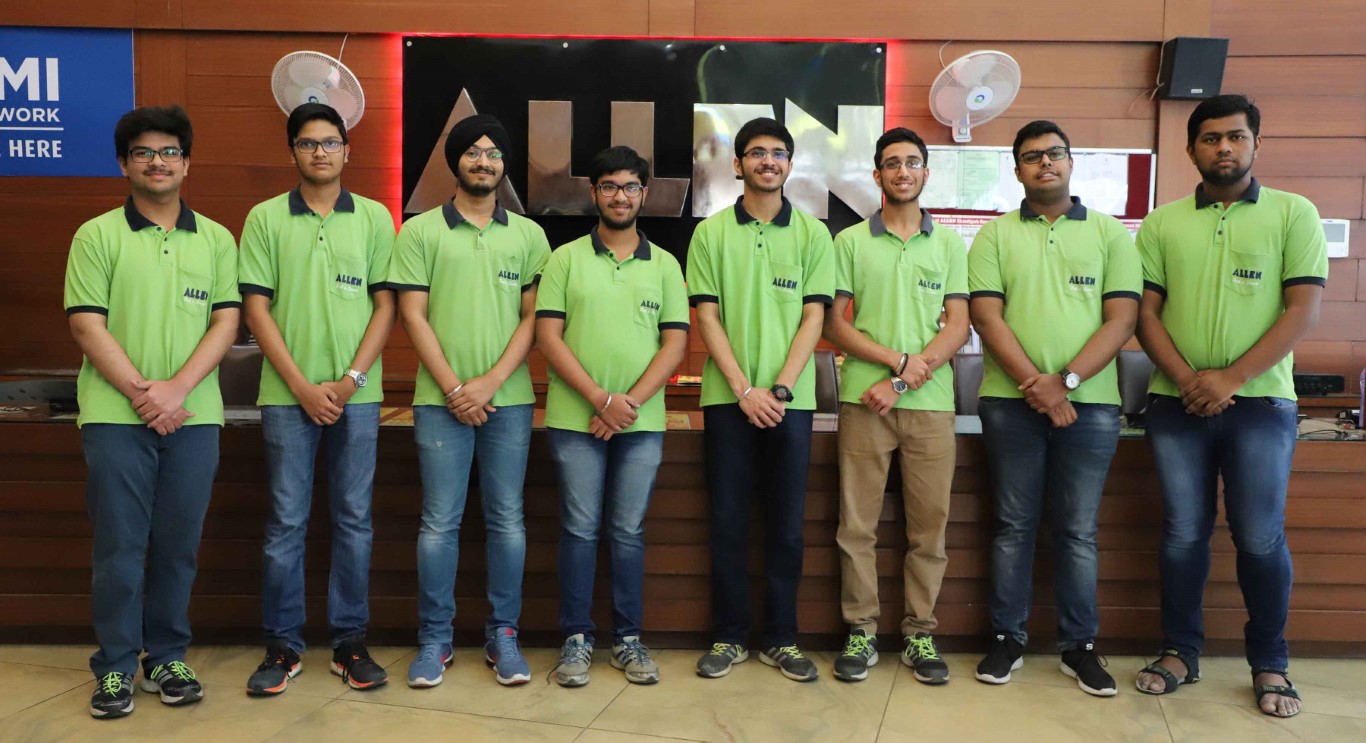 He is also Punjab State topper for JEE Mains 2019. It is noteworthy that Allen Chandigarh student Ashutosh Singla, another classroom student at Allen bagged 99.9981753 percentile and is a Tricity Topper with AIR 50. Also Shrey Singla of Ludhiana secured AIR 49. Other achievers of Allen are: Shivesh Gupta of Chandigarh secured AIR 69, Antreev Singh Brar of Abohar secured AIR 179, Deven Bansal of Bathinda secured AIR 201, Nakul Agarwal of Jalandhar secured AIR 253, Mantas Singh Chahal of Faridkot secured AIR 388, Saaransh Agarwal of Mohali secured AIR 405, Konark Sharma of Jalandhar secured AIR 432 and Anish Sofat of Panchkula secured AIR 461. Total 25 students secured ranks in top AIR 1000 till so far results compilation.
Joint Entrance Examination (JEE) is an engineering entrance examination conducted for admission to various engineering colleges in India. It is constituted by two different examinations – JEE Main and the JEE Advanced.
The exams are of the objective pattern. JEE Advanced is regarded internationally as one of the most challenging undergraduate admission tests. JEE Main has two papers, Paper-1 and Paper-2. Candidates may opt for either or both of them. Both papers contain multiple choice questions. Paper 1 is for admission to B.E./B.Tech courses and is conducted only online. Paper-2 is for admission in B.Arch and B.Planning courses and is conducted offline only.
Results were celebrated at the Allen Industrial Area campus by Students and their faculties. The Senior Vice President of Allen Mr. C R Chaudhary applauded his academic, team as well as the students for turning the collective dream of seeing Allen at the top flourishing into reality. He was convinced about the fact that none could stop this diligent group's efforts to achieve the aim of being the no. 1 institution of the region.