Maharishi Dayanand Public School organized a Skit on water resources: Maharishi Dayanand Public School Daria, Chandigarh organized a Skit on water resources day in collaboration with Environment Department, Chandigarh.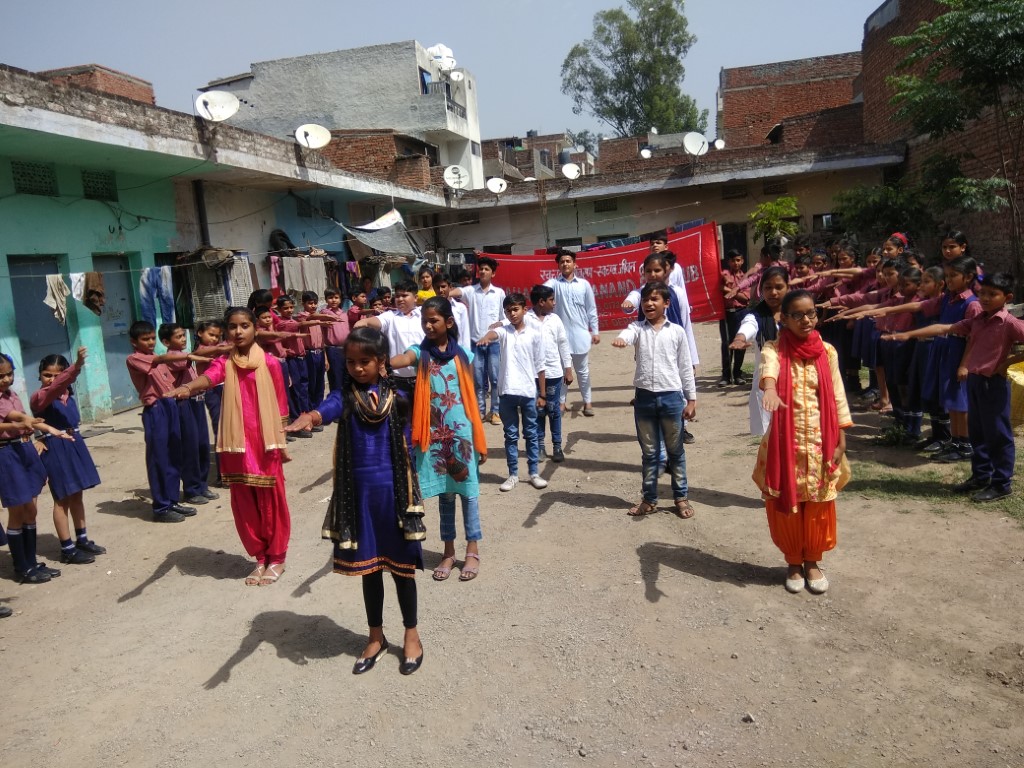 Through the skit students expressed that water is an essential resource for all life on the planet. Forest is nature's water factories. Forests capture, store, purify and release clean water. As the global population grows, so demand for fresh water increases.
On the earth only three percent of water is fresh. Fresh water is exploiting by mankind in ever increasing demand for sanitation, drinking, manufacturing, leisure and agriculture. Many people who live in dry region face water scarcity. Many water systems around the world are currently overtaxed and some have already collapsed.
People should protect drinking water. Innovative solutions can serve as models for conservation anywhere on earth. All should work to break down barriers that exist between conservation and health. Clean water should be promoted for all.This skit played in the Main Market of the village was liked by one and all.
Principal Dr.Vinod  Kumar appreciated the efforts done by the Eco Club students. He said that the main aim of this skit was to create awareness about water resources.