Jaypee Hotels & Resorts celebrated 150th Gandhi Jayanti: Jaypee Hotel & Resorts is celebrating 150th birth anniversary of Gandhi ji with great fervor and variety of extravaganza events across two week.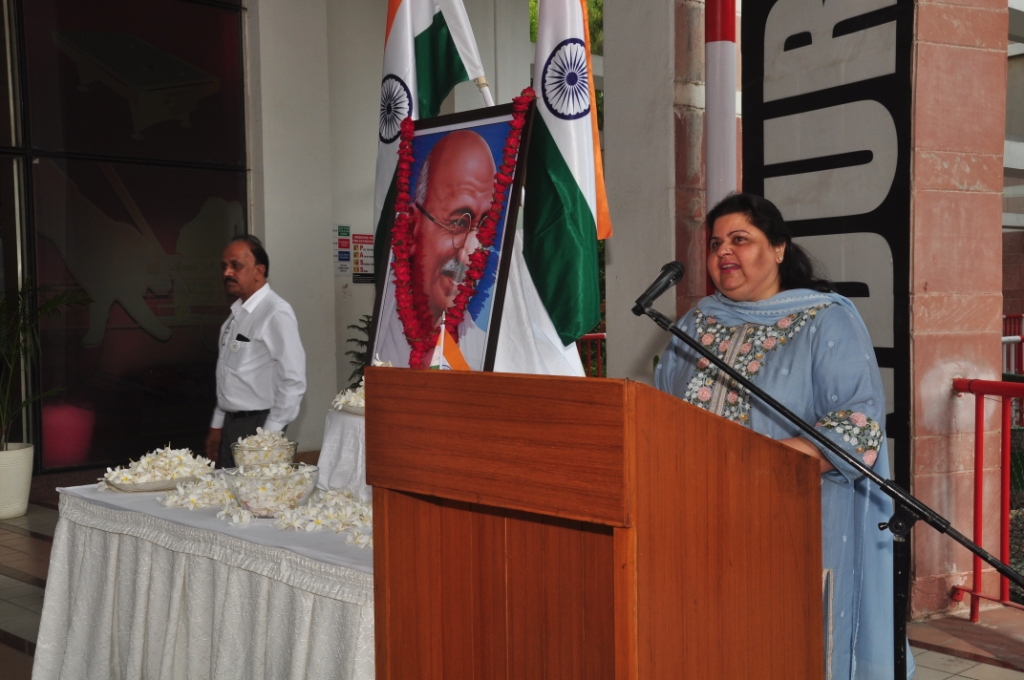 The series of events were started from September 28th and will go on till October 13th.
Jaypee Hotels invited their patrons to celebrate Bapu's contribution known for his endless efforts in struggle against the British Raj. The idea behind making this event huge is to propagate his teachings in an absolute sustainable way.  
Unveiling about the Gandhi Jayanti event, Ms. Manju Sharma, MD, Jaypee Hotels and Resorts, said, "Gandhi ji was India's greatest gift to the mankind. The teachings and normative principles followed by him successfully continue to inspire countless people. To celebrate his birth anniversary and reminiscence his notions, we curated a special show with an aim to spread the message of cleanliness and environmental preservation in our own way."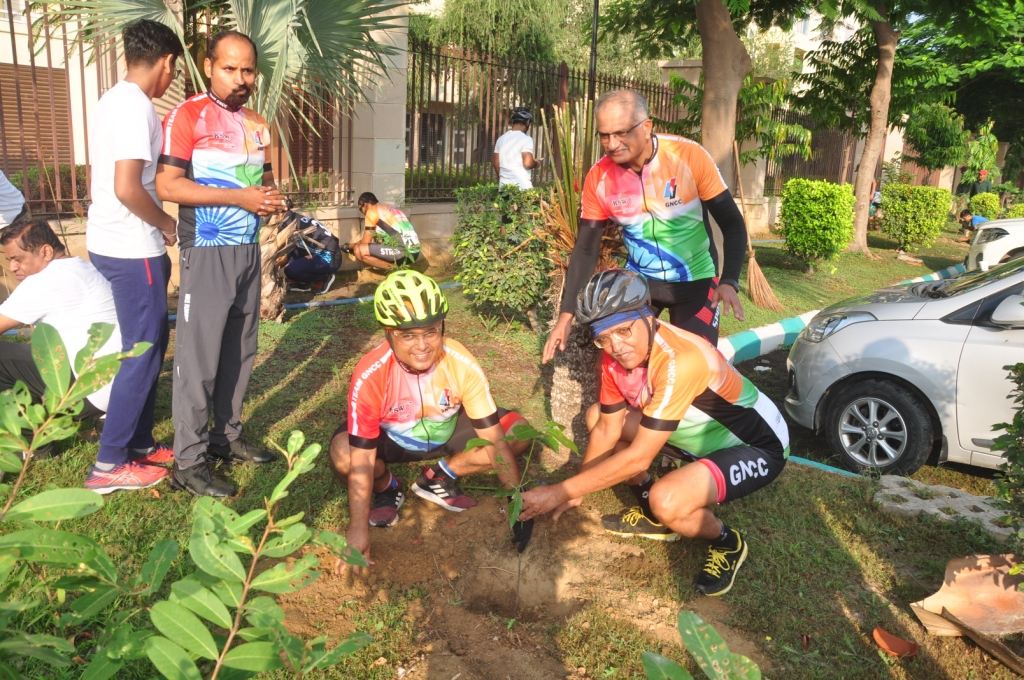 To galvanize, the commencement of the event began with Flag hosting followed by cycling and plantation drive and to add some more energy and spree of positivity, a group of kids from Father Agnel Balbhavan Orphanage School demonstrated Gandhi ji's lifespan with a Nukad Natak performance which turned out to be an achievement as it completely propelled the audience. The event summed up with the National Anthem and some loud shout outs which said "Bharat Mata Ki Jai".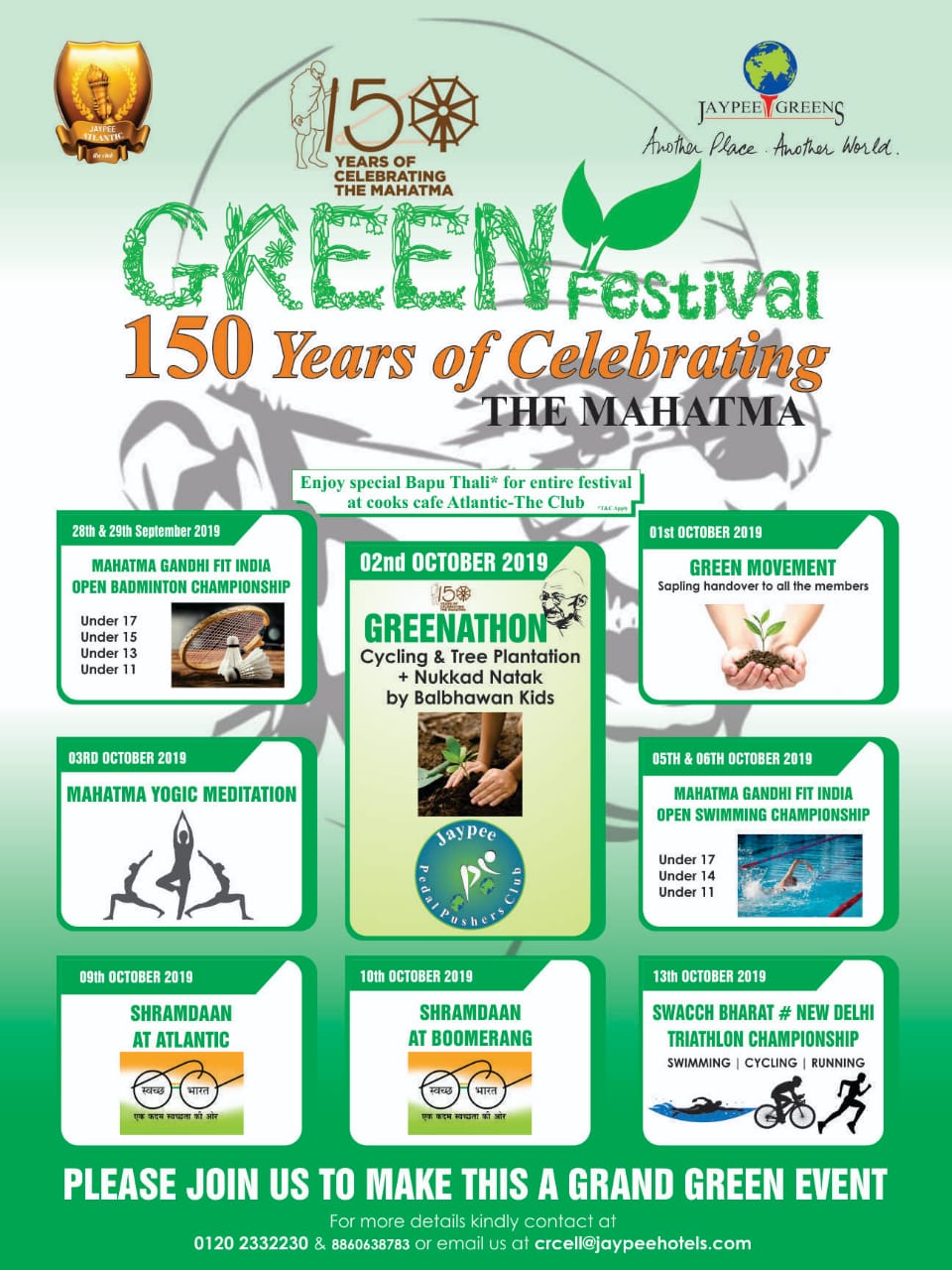 Jaypee is even more excited for some upcoming activities especially designed for Gandhi Jayanti-
Date

Event

Time

Venue

03rd October, 2019

Mahatma Yogic Meditation

7:30 am

Garden/Basket Ball Court

05th & 06th October, 2019

Mahatma Gandhi Fit india Open Swimming Championship

8:30 am

Swimming Pool

09th October, 2019

Shramdaan At Atlantic

Between 10:00- 10:30 am

Atlantic

10th October, 2019

Shramdaan At Boomerang

Between 10:00- 10:30 am

Boomerang

13th October, 2019

Swacch Bharat #New Delhi Triathlon Championship

6:00 am- 1:00 pm

(Assembly at 5 am at the pool; Cycling 90 kn/ 1900 mr swimming, Running 21 km)

Atlantic