Party wears range and accessories available on www.bjazzy.in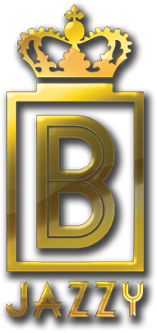 NewZNew (Chandigarh) : Whether he is grooving to the beats, hanging with the boys or simply chilling, Jazzy B's hard-to-miss flamboyance not only complements his charismatic attitude – but also adds to it. And this same attitude is now up for grabs with his clothing line. Coming from a star who is an international jet-setting, multi-talented, style icon with no boundaries and no limits, the clothes will possess a part of Jazzy B himself, the ensemble is definitely going to B Jazzy.
B Jazzy is a complete lifestyle brand which is synonymous to glamour and style. It's for who is an eternal music lover and partygoer and gets turned on by great design. The clothing line will be officially launched on www. Bjazzy.in website which will include T- shirts, Printed and embroidered printed shirts, bomber jackets, sleeveless jackets, printed coats, shoes, loafers, blazers, trainer jackets, and coming soon arean equally awesome range of pants sweat shirts; printed shorts, sneakers, perfumes, sunglasses, caps, Ties, cuff links and watches.
Luckily our fans are our customers and soon our customers will be are fans… people who want to experience his lifestyle and the way he wears his clothes and also for someone who is looking for something out of the ordinary and who doesn't believe in the mundane. The vision is to create an international CULT brand for men which embodies the power and popularity of BHANGRA mixed with HIP-POP music.A bit about the prince himself born in Punjab – the land of farmers, freedom fighters, saints, philosophers, leaders and of course the soul of Punjab – the musicians.
Punjabis have achieved which no other community has. They have created respect, prosperity and happiness, wherever they are.
This is about one such ordinary child born who become extraordinary. He grew up in Vancouver, Canada listening to the soulful folk music of Kuldeep Manak and Hip Hop and Rap of Dr. Dre, Eazy-E, and Ice Cube. At the age of 18, he released his first album, starting a career that has now spanned over two decades exploring all things creative, right from music to films, international shows and collaborations to create new genres in music. He has made a resounding mark in singing romantic, religious and, more importantly, Bhangra to rightfully earn the crown 'The prince of bhangra'.
This extraordinary son of Punjab's soil is the one and only Jazzy B. He created his own Folk 'n' Funk style of Punjabi music by merging the old and the new.  Jazzy B went on to perform across the globe and created a massive audience with his unique and electrifying style on stage and off it. Not only did he become a global sensation, his style of clothing also made him a super style icon.
A new chapter in his legacy begins today as the original Folkstar, the Canadian sensation, the movie star himself has created a clothing line with his bold and unmistakable body language. This fashion collection is the perfect blend of party wear with a Punjabi attitude, mixed with folk 'n' funk, a little bling and a touch of magic.