JSW Foundation, the social development arm of JSW Group, announced its plan to establish a 123-bed multispecialty Jindal Sanjeevani Hospital at Dolvi in Maharastra. The project was announced by Mr Sajjan Jindal, Chairman, JSW Group and Mrs Sangita Jindal, Chairperson, JSW Foundation while laying the foundation stone to mark the beginning of construction work for the hospital in Dolvi. The hospital is being established at an investment of over Rs 60 crore.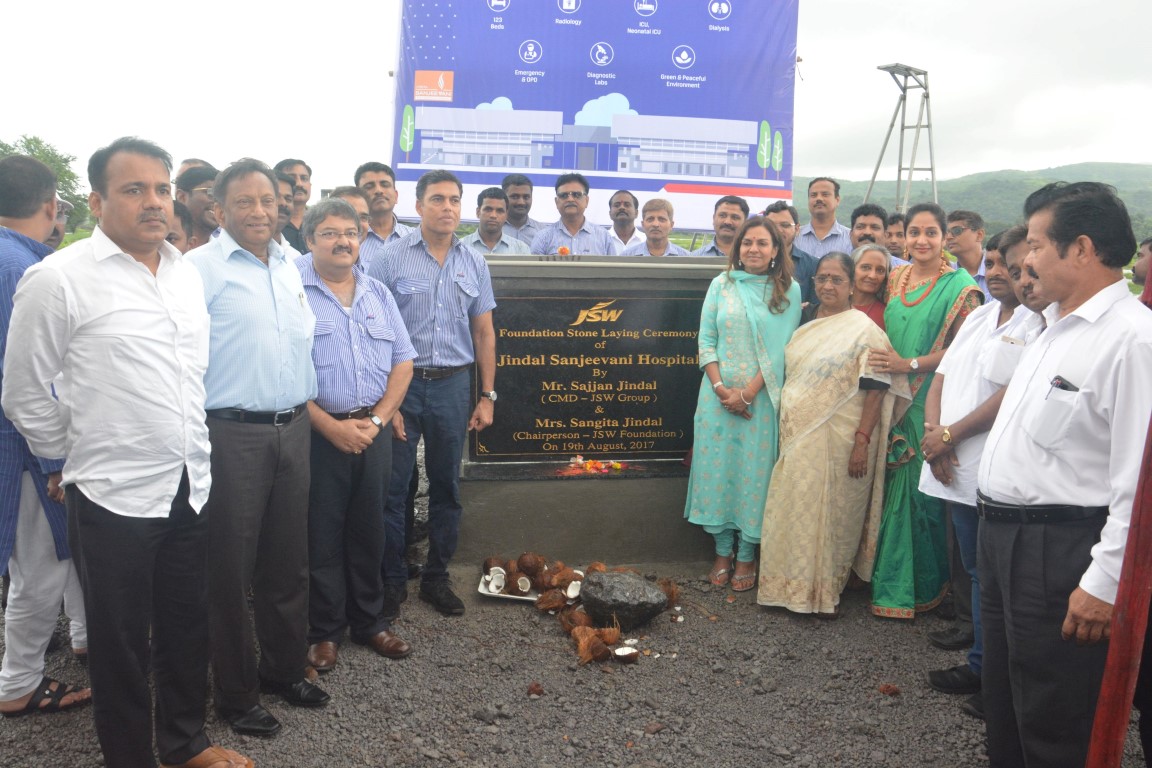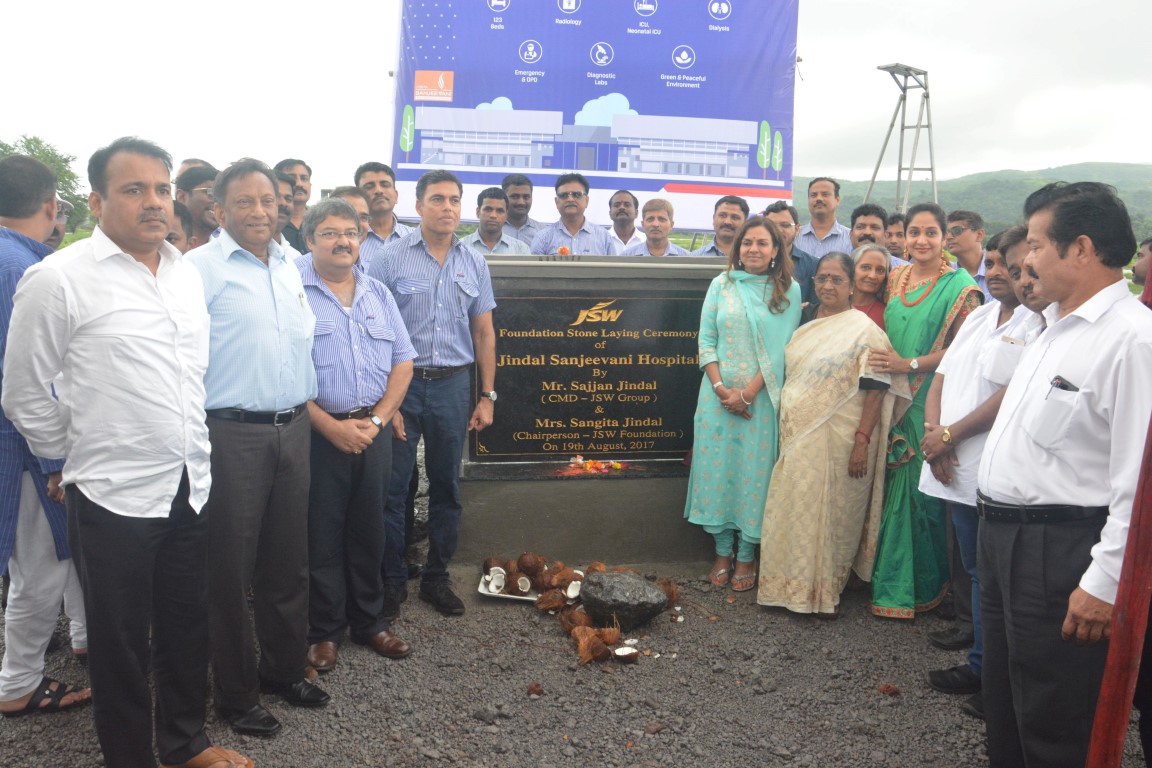 Speaking at the foundation stone laying ceremony in Dolvi, Mr. Sajjan Jindal, Chairman, JSW Group, said, "It is gratifying to build the Jindal Sanjeevani Hospital at Dolvi. It will be the first of its kind healthcare facility in this region. This hospital is our long term commitment towards development of Dolvi. Through this hospital, we will provide access to high quality clinical care for people of Dolvi district by offering expert diagnoses, diverse therapies and most appropriate treatment facilities to patients."
According to Mrs Sangita Jindal, Chairperson, JSW Foundation, "It has been my dream to build a hospital for this community. The dream is taking shape in the form of Jindal Sanjeevani hospital. This hospital is aligned to JSW Foundation's effort to reduce social and economic inequalities by providing better opportunities through healthcare facilities and other priorities. This hospital will be a testament to our collaborative approach of working with local communities for all our social development initiatives."
Dedicated to the local communities residing in Dolvi, the Jindal Sanjeevani Hospital will be built across 3 acre land just off the Mumbai-Goa Highway. It will offer 28 beds in Intensive Care Unit (ICU), six beds in Neonatal ICU and two beds as well as two delivery rooms as part of the Maternity Ward. Furthermore, there will be four Operation Theatres and Recovery beds along with five Emergency beds. The OPD will house 20 consultant Doctors. The hospital will also be equipped with a full-fledged Radiology Department including MRI, CT scan, X-Ray and Ultrasound facilities along with six Dialysis beds besides contemporary Diagnostic Labs.  The unique architecture and natural lighting is planned to act as a relief or "point of pause" for patients waiting, interaction and wellness.

The project is expected to be completed by end of Year 2019. Once completed, the Jindal Sanjeevani Hospital is expected to meet healthcare needs of local residents annually.