Jubilee Group to deliver possession for Maiden Project in Mohali: Jubilee aims to create modern structures for people to work, play and live in. While keeping up with the commitment of on-time delivery of projects, the Group strives to maintain the highest possible standards in the commercial real estate sector in the Tricity.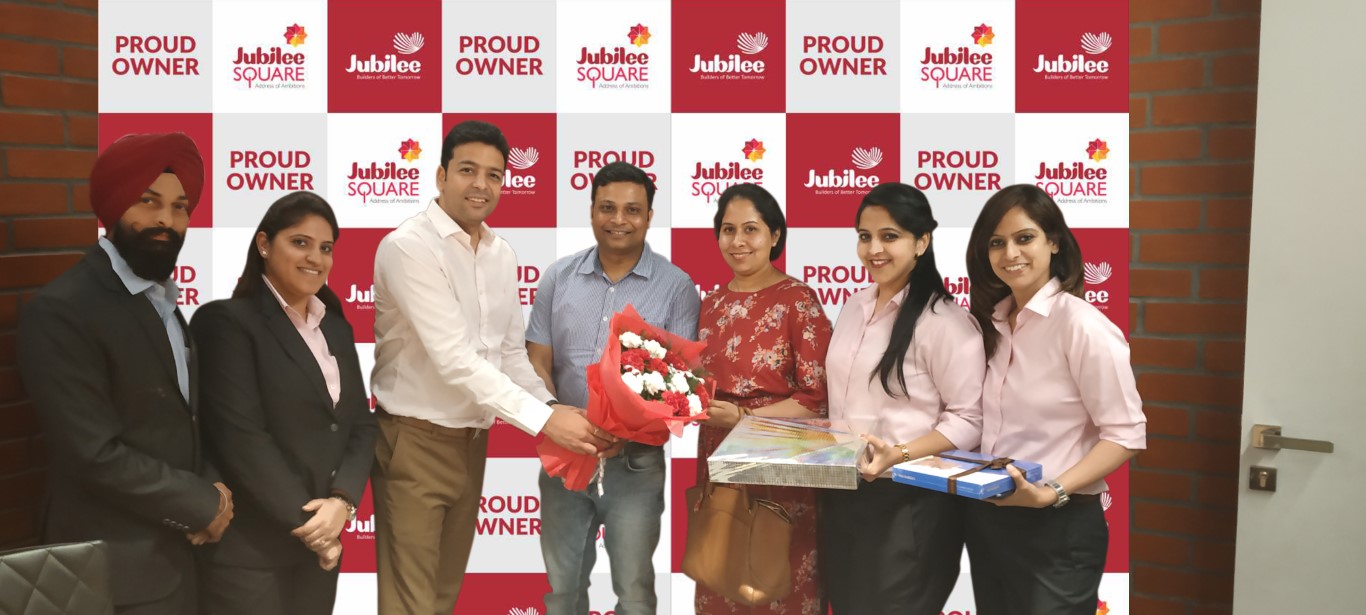 The Group's maiden project known for its prime location & practical architecture will set precedence for a whole new level of experience for the residents of Mohali.
Located at the premium 200 ft. wide Mohali International Airport Road, gives Jubilee Square a commendable advantage. This is the first project delivered in Mohali with SCOs having 2 entry points with parking on both sides with IT City, Infosys & 42 other campuses in close proximity and only a few minutes drive from Knowledge City.
Commenting on the real estate sector, Sanyam Dudeja, Director – Jubilee Group said, "Commercial real estate sector in Tricity is already witnessing a boom in the market due to a high demand of office suites, retail and hospitality spaces. "Jubilee Square not only fills the demand supply gap in organized commercial real estate sector in Mohali, but also assures unmatched opportunities for your business and growth. Each unit is designed with practical features that appeal to various business segments. This project is set to be a happening and popular place due to its strategic location and practical architecture."
Jubilee Square is the first project in the Aerocity, that is giving possession in the vicinity with many projects under process, giving the residents the opportunity to experience the pioneer hub of retail, leisure and lifestyle.
Aerocity being the fourth independent township developed by the Greater Mohali Area Development Authority (GMADA), a township with 5,350 acres in Mohali Reserved for commercial, industrial and residential purposes situated on the both sides of the road adjoining directly towards Chandigarh International Airport.
Know more About Jubilee Group
Jubilee Group is a young professionally managed real estate organization led by experienced professionals from the fields of real estate and finance. With the tag line 'Builders of Better tomorrow', the company endeavors to build not just infrastructure but a positive and exotic ambience for the clients to delightfully live and work in. The motive is to provide sustainable buildings, both commercial and residential which add value to living and create wealth for the investors and end users.
With vast experience and expertise as the foundation, the Group strives to improve the products and services by putting much emphasis on strong Teamwork, Transparent and Open Management methods, investing and adding value in Human Capital, and focusing on Customer Satisfaction. Jubilee Group is founded on the belief that buildings are more than just physical structures. They are life spaces to nurture, stimulate and inspire the human mind, thus improving the living quality and environment for the community. It is with this radical thinking that Jubilee Group strives to specialize in conceiving building concepts that are people-oriented, maximizing the purposeful development and utilization of land and space thoughtfully.