Dwayne John Bravo (DJ Bravo ) unveiled of "DSC DJ Bravo Series Bat" at Cricketer Shop, Mohali: It was great day in the history of Cricket World, when International renowned player Dwayne John Bravo (DJ Bravo) visited Cricketer Shop in mohali for unveiling of "DSC DJ Bravo Series Bat", where Bravo was warmly welcomed by Nitish Bhagat director of Cricketer Shop, only exclusive shop in mohali having variety and huge stocks of cricket equipment/accessories of different national and international companies.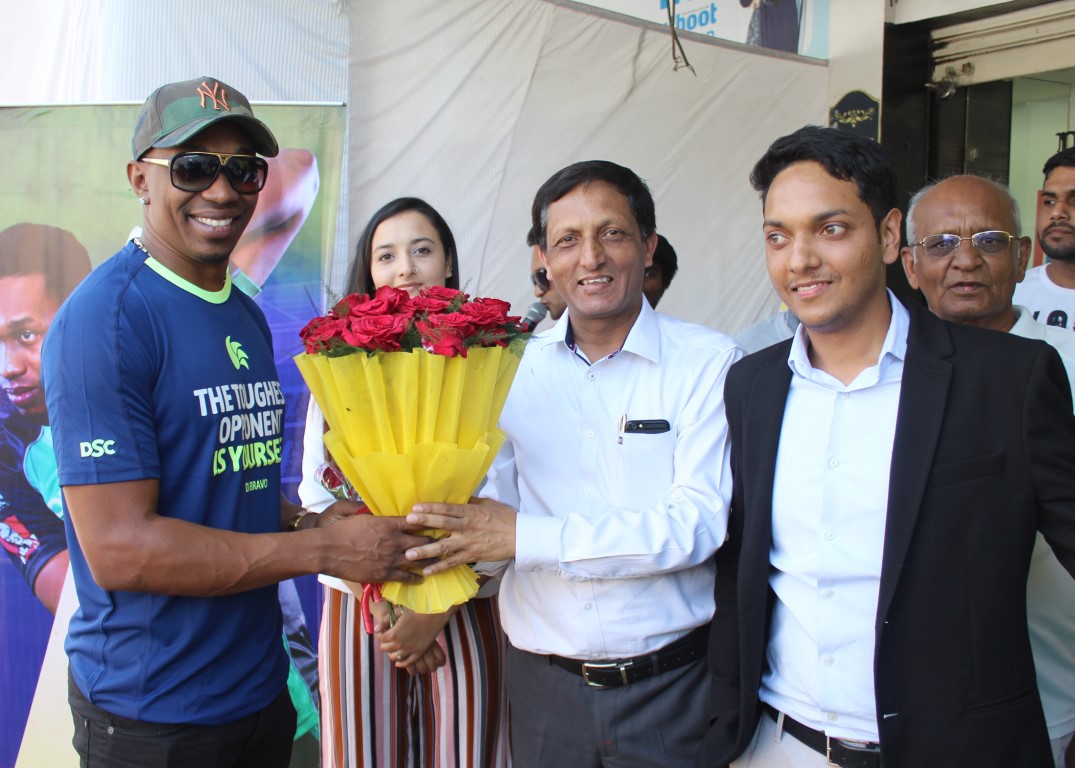 Bravo released a bunch of colored balloons as a gesture of the eve and his visit. Mr Bravo appreciated the management of Cricketer Shop, who exhibited respect for him by arranging such large scaled show, on this occasion, the young cricket lover students too received Bravo with red roses and obtained for his autographs.
Bravo interacted with media also and disclosed his future plans and shared his experiences.
Bravo also posed with students, organizers and media to keep the memories of his visit flowing always in the times to come.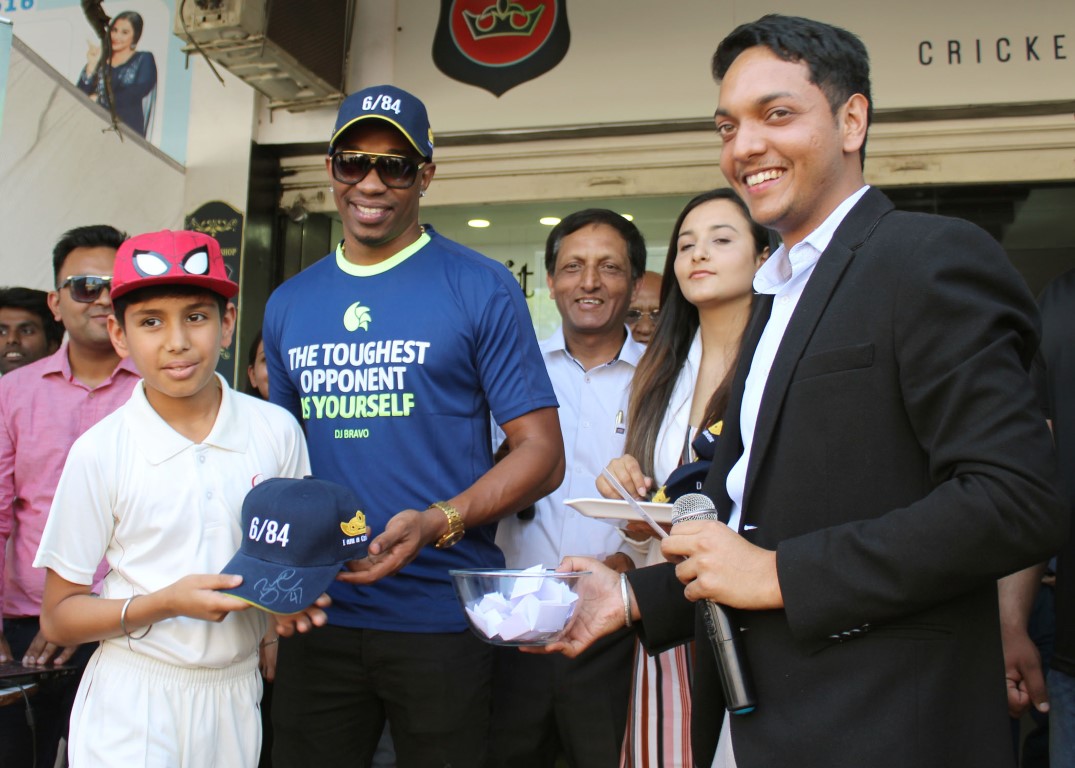 Mohali is very fortunate to receive such an important player from international cricket world.