JUGNI –FASHION & LIFESTYLE EXHIBITION STARTS, SHOWCASES UNIQUE PARTY & WEDDING SEASON DESIGNER WEAR
newznew (Chandigarh) : 'Jugni –A Fashion & Lifestyle Exhibition' has started in the lush green lawns of Hotel J W Marriott, Sec 35. The Exhibition which will be on till Sunday, December 18th, has been put together by Exhibition specialists 'A Million Dollar Affair', with a focus on the upcoming party season as well as the plethora of Weddings that are to take place.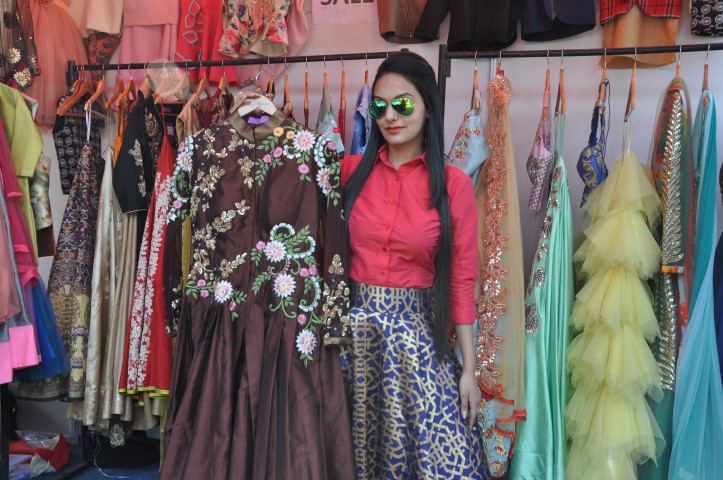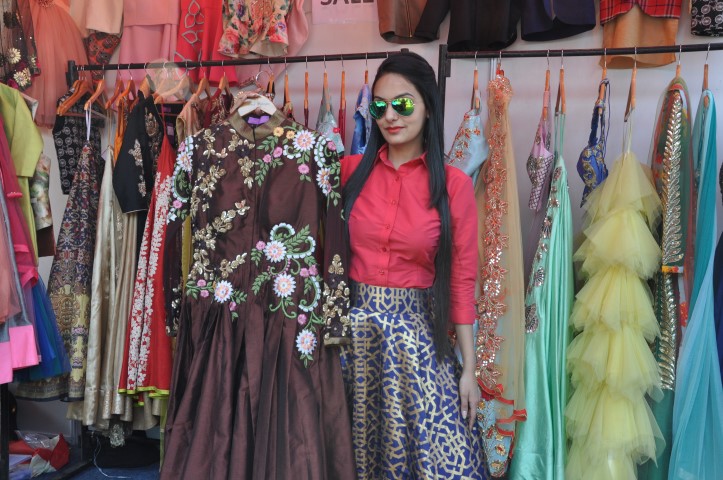 "We at A Million Dollar Affair have been getting a lot of phone calls from clients in the Fashion Industry as well as end consumers, asking us to put up of an exhibition. The reason for this request is that markets are bearing a forlorn look post demonetization; as the cash crunch has hit even the Fashion business hard, & that too during the party & wedding season. The designers  wanted a common platform for displaying the collections to kick start sales in the Industry. This way consumers would also get a single place from where they can shop. So we have organized an exhibition & named it 'Jugni' which is associated with light, as this would prove that things are set to improve & that demonetization is not a bad thing & that it symbolizes light." Explains Neha Amit Singla, Director, A Million Dollar Affair, about the reason behind holding the Exhibition.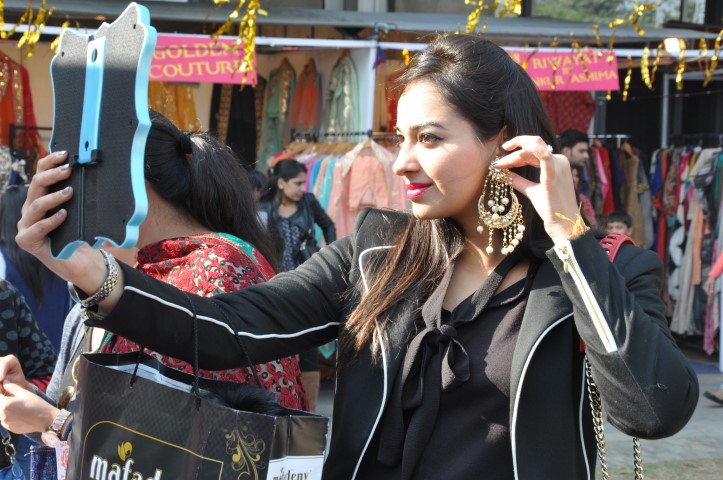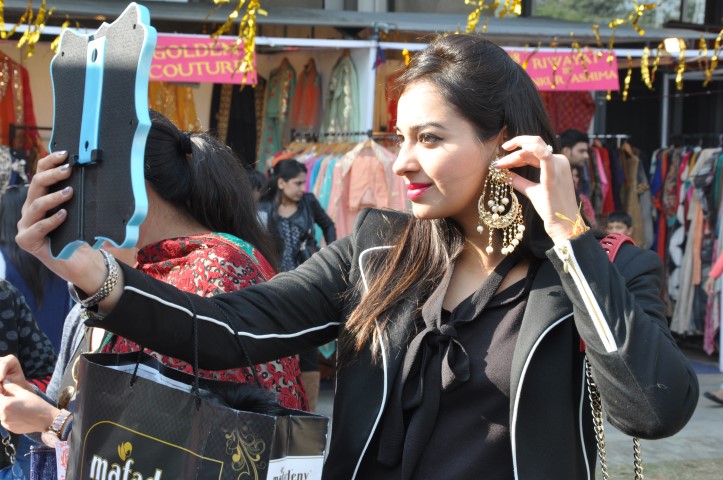 So public demand for an Exhibition prompted organization of 'Jugni' which showcases Designer Western & Indo Western wear, hip party accessories, footwear, attractive jewellery — both fashion & real and all products are very much in trend with the upcoming party season. "Christmas & New Year's festivities both are around the corner, so 'Jugni' is providing a good place to shop for designer dresses for the party season." Said Pooja, A Visitor.
Zeal Fashion Hunt is the centre of attraction as it is proving to be a one-stop-shop for all fashion lovers' needs for the party season. There are an array of Western & Indo-Western ladies wear like-tops, dresses, tummy tuck pants, leather jackets, party gowns & lot more. Ellmera has brought a wide range of Indo westerns & gowns. Not only party wear, the Exhibition also has traditional designer wear for weddings & for Lohri- a major festival of Punjab & North India. There is Daaj & Wari collections on display. Designer Label Reina Design Studio has displayed an exclusive collection for Daaj & Wari. 'Khadi' stall has been put up.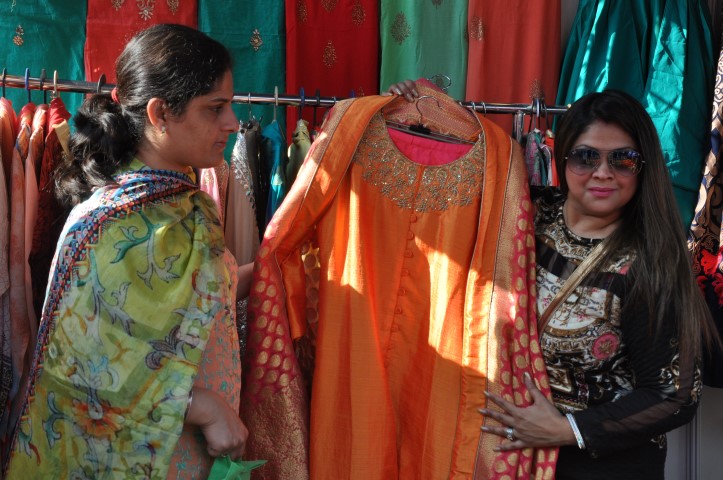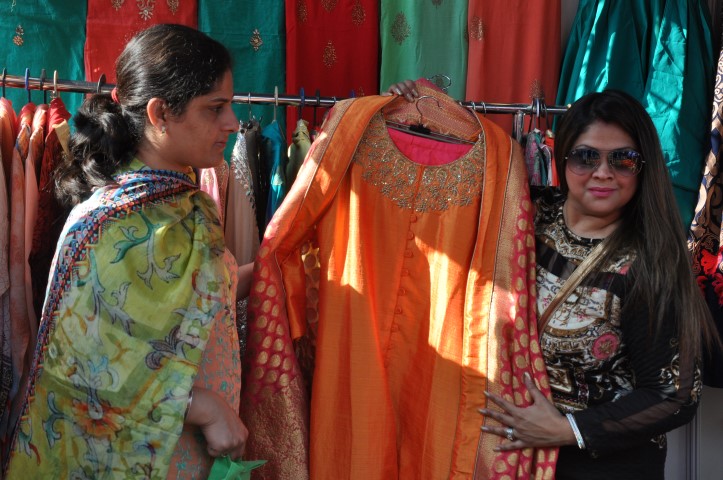 A mix of young & experienced Fashion designers is presenting their collections at 'Jugni'. Fashion designer Simran has brought her The You collection which is a breathtaking & ravishing Wedding Collection comprising of dresses with intricate work. Shivalik Creations is here with its exclusive collection made especially for wedding season. With winters in mind space has been provided for an attractive collection of Pashmina embroidered shawls & capes at the AI Pashmina stall. Jugni introduces J&R designs the designer brand with its fresh Collection.
Jugni also has on display BFF fragrances. The USP of these is that they brighten up your skin with natural exfoliators — Coffee Beans & dead Sea Salt. Then there is Fashion Jewelery by Sonia. Jugni also has a stall by Hora Exports which deals in designer Phulkari stuff & Punjabi juttis. Footwear from Geetanjali is available. Sajja Home Décor is here.
"We want to promote cashless system of payment at the Exhibition in keeping with PM Modi's efforts for a primarily cashless Indian economy. So we have made elaborate arrangements for payment through platforms like paytm, debit cards & credit cards etc." Said Amit Singla, CEO, A Million Dollar affair.
So all you fashionistas do not miss your date with the one stop lifestyle & fashion destination – Jugni which is on at Hotel J W Marriott.
Exhibition is on till Sunday 18th December 2016 from 11 am till 8 PM.