Junior Chef Contest held at Adarsh Public School-20 : Students of (APS-20) Adarsh Public (Smart) School, Sector 20-B, Chandigarh  hosted a Junior Chef competition in the school campus today. The students prepared delicious fruits and vegetable salads, fruit cream, different type of sandwich and smoothies, etc.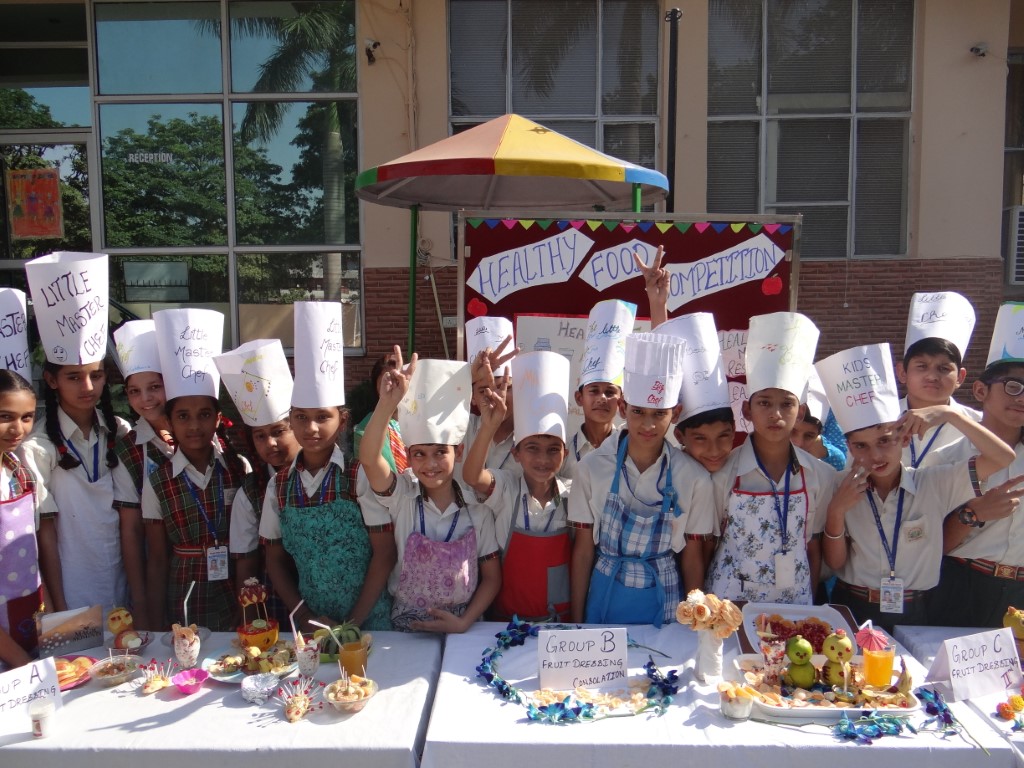 Principal Mrs Sunita Thakur appreciated and honoured students for their talent and motivated other students for participation in similar activities. She said, "Such competitions encourage students to try their hands on different skills."
Following students were declared winners in the competition: Salad dressing – 1st prize: Riya, Prabhkirat, Nakul Pushkar, 2nd prize – Neha, Deepanshu, Kamal, Harsh. Consolation prize – Bhawana, Chirag, Deepesh, Aryan.
Fruit dressing and smoothies: 1st prize – Aaina, Manjeet, Piyush and Anshul. 2nd prizes – Muskan, Kashmiri, Aniket, Raman. Consolation – Lishita, Abhishek, Sumit, Anas.
Sandwich Making: 1st prize – Avichal, Mariyam, Aarush and Harsh. 2nd prize – Jiya, Vansh, Kartik, Prathamveer. Consolation – Satyam, Rahul, Devika and Shehnaz.