Kalyan Jewellers announces launch of its 3 showroom in Chandigarh: Kalyan Jewellers, one of India's most trusted and leading jewellery brand, has today announced that it will be opening its 3rd showroom in Chandigarh at Sector 17.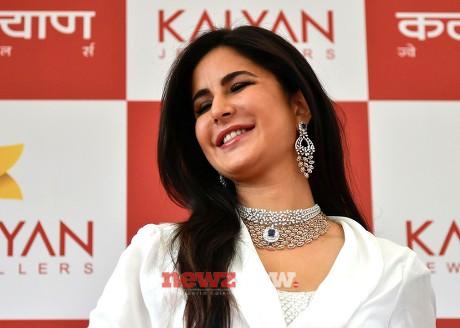 Global Brand Ambassador Katrina Kaif will inaugurate the brand-new showroom on 17th October (Tuesday) at 6:30 PM.
The showroom launch in Chandigarh is part of the company's strategy to expand its retail footprint and operations in the region.
This brand-new showroom in the city-center will display intricate and handcrafted keepsakes, suited for the brides of today as well as traditional jewellery sets considering the festival of Diwali is around the corner. As part of the launch offer, Kalyan Jewellers is offering customers with a complimentary 1 gram gold coin on every Rs. 50,000*. This offer is applicable on a minimum purchase of Rs. 1 lakh.
Commenting on the announcement, Mr. Ramesh Kalyanaraman, Executive Director of Kalyan Jewellers, said, "We are delighted to announce our foray in Chandigarh, which will be the brand's third showroom in Chandigarh. Considering the city is one of the biggest markets in the region, its rapid expansion and growth provides a phenomenal opportunity for brand Kalyan Jewellers to boost growth momentum. Building upon our strong foundations laid in the region, the new investment reflects our commitment to strengthen market presence."
All the jewellery retailed at Kalyan Jewellers is BIS hallmarked and undergoes multiple purity tests. Patrons will also receive the Kalyan Jewellers 4-Level Assurance Certificate, guaranteeing purity, free lifetime maintenance of ornaments, detailed product information, and transparent exchange and buy-back policies. This certification reflects the brand's commitment to offering the very best to its loyal customers.
Kalyan Jewellers' all-new showroom will stock Muhurat – the bridal jewellery line curated from across India. It will also have exclusive sections featuring Kalyan's popular house brands such as Tejasvi (Polki jewellery), Mudhra (Handcrafted Antique Jewellery), Nimah (Temple Jewellery), Glo (Dancing Diamonds), Ziah (Solitaire-like Diamond Jewellery), Anokhi (Uncut Diamonds), Apoorva (Diamonds for Special Occasions), Antara (Wedding Diamonds), Hera (Daily Wear Diamonds), Rang (Precious Stones Jewellery), and the recently launched Lila (Coloured Stones and Diamond Jewellery).