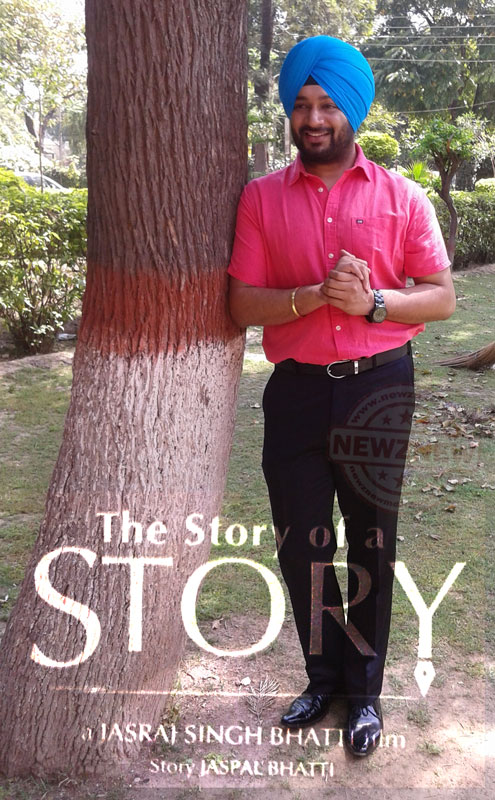 NewZNew (Chandigarh) : International award winning director Jasraj Singh Bhatti's latest short film 'The Story of a Story' is officially selected at prestigious International and National Film Festivals. It was announced today at the Chandigarh Press Club.
'The Story of a Story' is a short film directed by Jasraj Singh Bhatti and written by arguably India's top social satirist and Padma Bhushan award winner Jaspal Bhatti. The film has been created by region's leading film and acting training school 'Mad Arts', founded by Jaspal Bhatti himself and has both student actors and technicians involved in the project.
Continuing the great legacy of the international recognition for previous films such as 'Bunty's Tree' by Mad Arts, this film, 'The Story of a Story' has been officially selected at the prestigious film festival- Riverside International Film Festival, California (USA). It has also been officially selected at The Dada Saheb Phalke Film Festival, one of the India's prestigious independent film festivals.
'The Story of a Story' is a 7-minutes black and white film about the struggles of a writer who wants to get a story published about an Indian army officer who was killed in the India-Pakistan Kargil war.
Jasraj Singh Bhatti, the director of the film said, "The story of the film came across to me on a piece of paper which was present in my father (Late) Jaspal Bhatti's file which contained all his lectures which he used to take at Mad Arts. The moment I read the story, I was taken aback by its beautiful story structure. He had never discussed this story with me. It was sheer coincidence that it came across to me. The film is a tribute from me to him."
The Film along with the student actors has credible actors as well, such as Savita Bhatti, Sachin Sharma, Anoop Sharma, Brijesh Ahuja and Surilie Jasraj Singh. The camerawork has been done by Vik-Cee and music by Gaurav Malik. During the press conference the film was screened for the media.