KEA has finally published first round allotment results of Medical and Dental admissions. KEA NEET 2017 allotment results are now available at kea.kar.nic.in. KEA seat allotment result of the first round counselling for admissions to Medical/ Dental courses will be released today. Karnataka Examinations Authority has revised the MBBS counselling schedule multiple times and as the option entry closed at 9 pm yesterday, the seat allotment is being processed. The publication of first round seat allotment for MBBS and BDS courses will be done today after 10 am, the revised schedule of counselling by KEA mentions.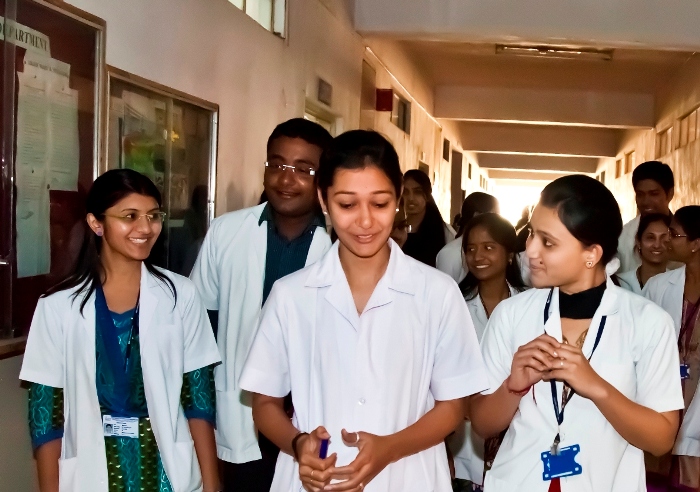 KEA medical admissions are yet to see the daylight as the delay in publication of first seat allotment for MBBS and BDS courses continue. The time for publication of KEA NEET seat allotment was 10 am, however, KEA had also said that the seat allotment results will be declared only after the court's order. The option entry for Medical and Dental courses had closed at 9 pm on July 28.
The schedule of KEA MBBS counselling 2017 was first revised as the Government issued additional seat matrix for Medical and Dental Courses. Each college has four different categories of seats (except Government colleges): Government quota seats, Private seats, NRI seats and Others. Each category of seat has a separate fee structure, the details of which have already been announced by KEA.
KEA had published the combined merit list on July 19 of candidates who had cleared NEET UG 2017 and got their documents verified. The list comprised of 36,591 Karnataka candidates and another 20,071 non-Karnataka aspirants. As per the seat matrix issued by KEA, there are total 8,695 seats (6,390 MBBS and 2,305 BDS) available in Karnataka. The seats are distributed as:
Government quota – 2,687 MBBS and 689 BDS seats
Hyd-Kar quota – 748 MBBS and 179 BDS seats
Special Category – 159 MBBS and 45 BDS seats
Private quota – 2,023 MBBS and 1,268 BDS seats
NRI quota – 773 MBBS and 124 BDS seats
KEA had, on July 22, published the counselling schedule for MBBS and BDS admissions, as per which the applicants were allowed to enter the options up to 5 pm, July 23. Then on July 24, KEA published the mock allotment results and the option entry was once again opened the same day after 8 pm.
KEA had previously scheduled the release of first round allotment for July 26 (Wednesday), but following the High Court's order to admit students belonging to Overseas Citizens of India (OCI) category to Institutional seats, KEA further postponed the release of first round seat allotment result. As per the updated list, 206 OCI candidates and 42 POI (Persons of Indian origin) have registered for UG NEET. The online option entry window was again opened and it will now close at 7 pm today. KEA had also instructed the qualified PIO/ OCI candidates to appear for document verification.
KEA NEET seat allotment result for first round will be published after 10 am tomorrow and the students will have to login to official website kea.kar.nic.in to check their allotment status. The seats will be allotted based on merit and priority of options entered by the candidates, seat matrix issued by government and by following roster system. The applicants will be further given time to confirm their choices on allotment, make fee payment as well as to download admission order. As per the previous schedule, the last date for reporting to the allotted colleges is August 5, before 5.30 pm.
More updates will follow here on KEA seat allotment 2017 for medical and dental courses.