Kejriwal announces installation of a Dalit as Deputy CM, if AAP comes to power
GORAYA (JALANDHAR), NOVEMBER 25: National Convener of Aam Aadmi Party (AAP) and Delhi Chief Minister Arvind Kejriwal today announced that if voted to power, AAP would install a Dalit as Deputy Chief Minister in the state.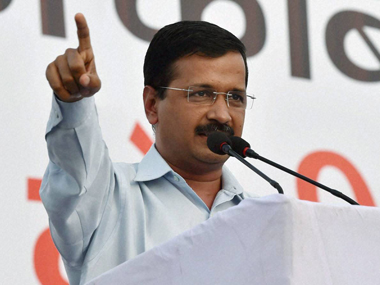 ​
While rolling out a 19 point separate Dalit Manifesto here, Kejriwal said "So far in Punjab, every political party used Dalits as mere vote bank and always denied their dues in power".
"I hereby announced AAP would give Dalits their dues and first time in Punjab, a Dalit will be installed as Deputy Chief Minister", Kejriwal vowed revealing that in Delhi out of total 70 seats, 12 were reserved and all of their is represented by AAP candidates.
He said that it is first time in the history of Punjab, any party has released a separate Manifesto for Dalits and assured that he is not merely a poll document, but an agreement with the Dalits of AAP.
He said in Delhi, AAP Government has already initiated process toregularize the services of Safai Karamcharis and in Punjab too, AAP Government would regularise all contractual employees.
For the overall up-liftment of dalits, standard of education would be improved to match the standard of private schools, so that even the wards of Dalits would be imparted quality education, Delhi Chief Minister said.
The other key concern of not only Dalits, but for all Punjabis was poor Health System in Punjab, Kejriwal said that AAP Government would open Clinic at every village on the pattern of Mohalla clinics opened in Delhi, where all medical facilities including medicines and tests were being provided free of cost.