Kidney transplant now available at Ojas Hospital : Panchkula, March 6: Ojas Hospital, Panchkula has officially been approved for kidney transplant by Director General Health Services, Haryana.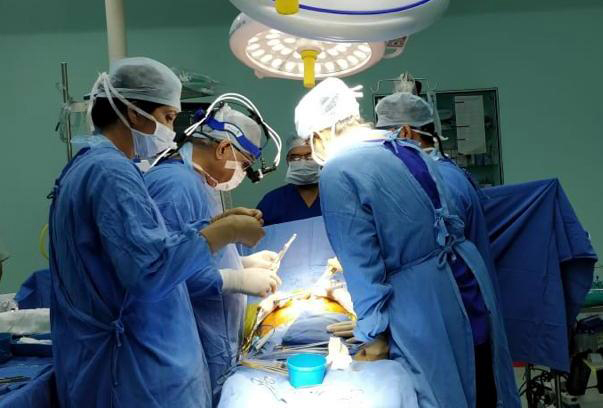 "Adding this new program further validates Ojas as a leader in medical care," says Dr Harish Gupta , CEO of Ojas. "We're now able to provide the region with even greater expertise, in addition to our existing extraordinary cardiology, cardiac surgery, neurology, neurosurgery, orthopaedics & joint replacement, pulmonology & critical care, neonatal and trauma services."
It is a new beginning for the hospital in providing comprehensive healthcare to the patients with kidney failure, asserted Dr Gupta.
The clinical excellence team of doctors will consist of Dr Arjinder Sing Bains, Senior Transplant Surgeon, Dr Abhay Gupta, Consultant Urologist and Dr Ajay Goyal, Nephrologist.
The transplant team is further supported by state-of-the-art infrastructure at the hospital with advanced technology and transplant ICU. The team is also ably assisted by well-trained transplant nurses trained to extend the best post-operative care with strict adherence to the Ojas policy of patient safety.
Discussing how chronic kidney failure leads to irreversible damage to the kidneys, Dr. Arjinder Bains, said that chronic kidney failure is progressive in nature. The  irreversible damage to the kidneys could happen mainly because of diabetes, hypertension, infection, urinary obstruction, stone disease and some inherited abnormalities.
Advanced stage of chronic kidney failure requires some form of renal replacement therapy like hemodialysis (filtering the blood off toxins and waste products), continuous ambulatory peritoneal dialysis or a transplant said Dr. Ajay Goyal adding as of now, kidney transplant is the best treatment option for any suitable patient with chronic kidney failure.