Pancham turns into a monkey on Sony SAB's Jijaji Chhat Per Hain : Sony SAB's Jijaji Chhat Per Hain Is all set to give its viewers another week full of laughter, with its upcoming track.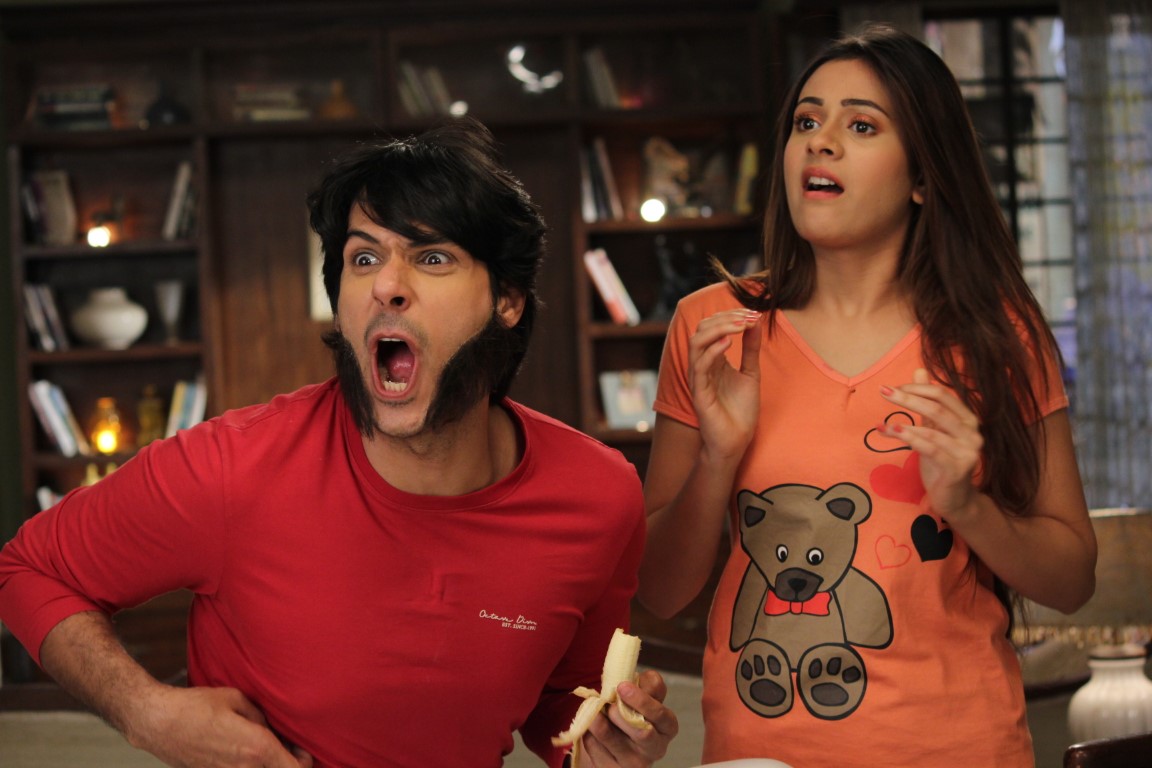 With Futri out of the way, there's love blooming again between Pancham (Nikhil Khurana) and Elaichi (Hiba Nawab) but with a twist as Pancham turns into a monkey.
As Elaichi gets a gift for Pancham, he plans for the same in return but has no money. Faking to fall ill, Pancham asks Murari (Anup Upadhyay) to increase his salary to afford treatment but Murari gets him a 'shakti Vardak Dawaai' instead.
With the notorious brain of hers, Elaichi thinks of a plan and asks Pancham to fake having turned into a monkey due to Murari's medicine, in order to force Murari into paying him for treatment. With this act of becoming an 'Adi-manav', Pancham starts developing hair on his face and hops around like a monkey.
Will Murari fall for this and increase his salary or will Pancham and Elaichi fall into another problem?
Nikhil Khurana, essaying the role of Pancham said, "I am having so much fun acting as a monkey since Pancham is slowly turning into an Adi-Manav. Hopping like monkey and acting like one is really amusing; and I get to eat a lot of bananas too. Although this plan is to make Murari pay Pancham some money, it will be fun for the audience to watch what problems arise later."
Stay tuned to Jijaji Chhat Per Hain every Monday to Friday at 9.30pm only on Sony SAB