Kirron Kher, Member Parliament, UT, Chandigarh today inaugurated Open Air gym in the garden of conifer at Sector 52 in presence of Chanderawati Shukla, area councillor and prominent persons & local residents of the area. In addition to that Smt. Shukla also inaugurated another open air gym in green belt, sector 52.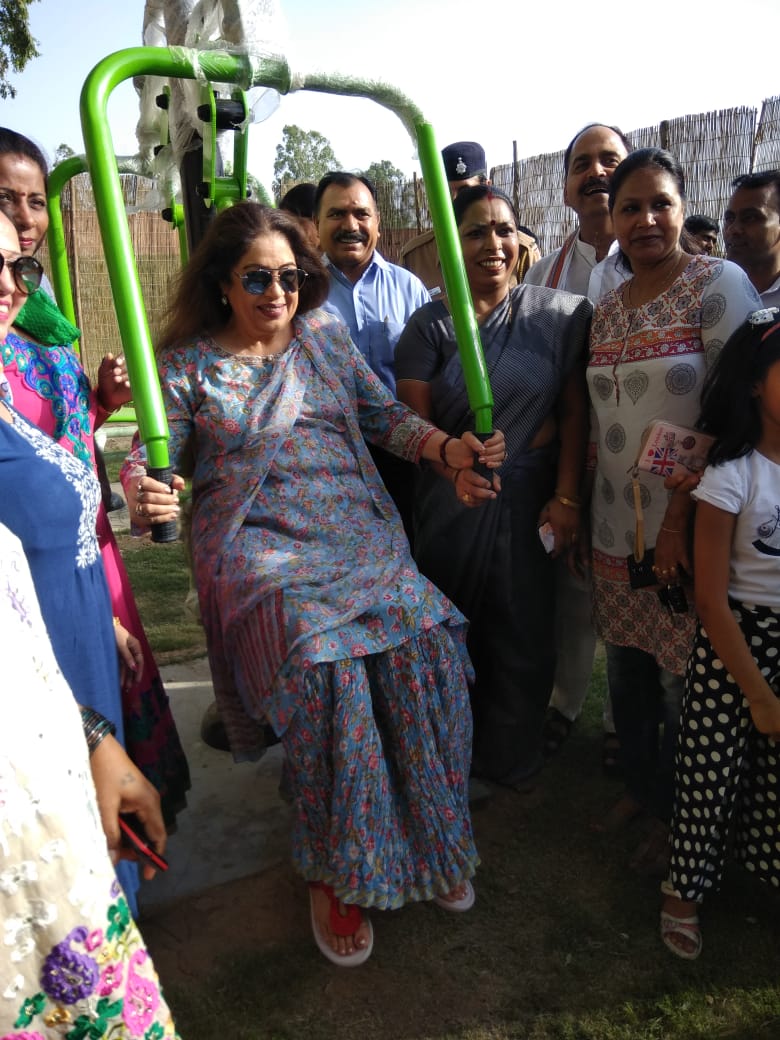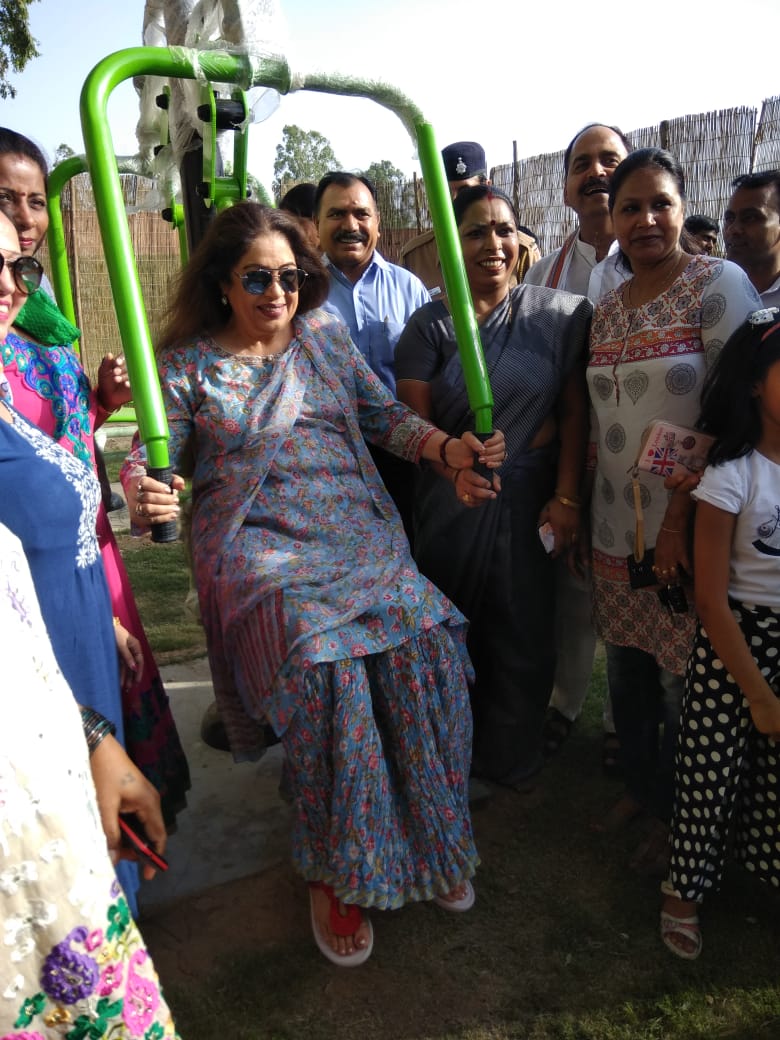 The open air gym in garden of conifer provided under MPLAD funds and the open air gym in green belt has been provided under Ward Development Funds of local area councillor.
While informing about the open air gym, Shukla said that total cost of the open air gym in both the gardens comes around Rs. 4.68 lacs including provision of latest equipments i.e. Push Chair, Sub Board Functions, Space Walker, Seated Pedal Trainer, Wab Board, Elliptical Cross Trainer, Parallel Bars, Taiji Wheel, Riding Trainer and Stepper.